5 Things Great Leaders Do
Published on: July 24, 2020
In last month's blog we discussed the benefits of working online and remotely. However, as with most things, there is always the other side of the coin.
Working from home can make employees more susceptible to mental health issues, especially burnout, due to isolation and the obscure line between professional and personal life. With self-isolation recommended in many areas (and still mandatory in some), there is a higher risk for people to feel depressed and burned out, especially for extroverted people who gain energy from human interaction.
Another contributing factor is the vague line between work, family, house chores, and personal life. Many people feel that by working from home all the time, they actually work more hours than when they are in the office. Especially in this isolation time, when kids and family are in the house more often, there is really no border in our responsibilities, and it feels like we could be working 16 hours a day.
Working from home and dealing with all the above issues, plus the pressure of feeling that we need to be as productive at home as if we were in the office, can lead employees to burnout and productivity loss, which also become detrimental to the business' performance.
More than ever, in these challenging times, businesses will need to maintain and in some instances boost their productivity, revenue goals, and other deliverables in order to survive and thrive, and here's where effective leadership is critical.
But how can leaders help their teams to maintain their mental health and remain productive in this "New Normal"?
Here are 5 things great leaders need to do:
1. Have commitment and integrity
If you are familiar with the ISO Management Standards, you'll know that clause 5 talks about Leadership and Commitment. This clause requires management commitment to effective implementation of a business management system, and the same principle applies to effective management of people.
As a leader, you need to be committed and set an example. By showing commitment to your organisation and its principles, you are setting an example and showing best practices to maintain productivity and organise responsibilities and tasks even when working from home. As most organisations have a top-down management approach, it means that if the heads are not functioning, you can expect that this will reflect on the rest of the team.
2. Be organised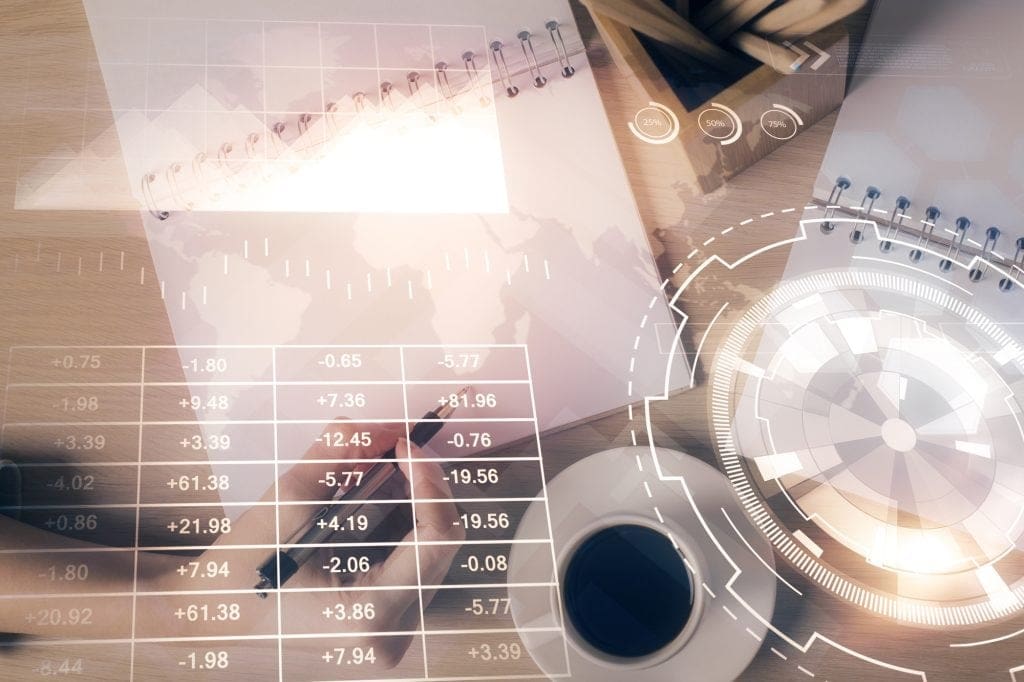 Manage your time, manage your tasks, manage your priorities, manage your people. An organised leader knows exactly what he/she wants to achieve and what is expected from someone in their team. They also know their desired timeline.
By managing time and tasks properly, setting priorities and having a clear and well-defined goal for the business, leaders are able to guide the team through these uncertain times and help them to be more organised and efficient in their own tasks.
3. Communicate effectively
This is probably one of the most important traits of being a great leader. Implementation of the ISO Management Standards ensures that all critical business information is accessible and documented and understood by people within the organisation.
It's important to communicate what results you want to achieve, and when you need it. This way, you can also help your employees to be organised. They know exactly what to do and when to do it so they can start managing their time between their personal and professional responsibilities.
When people are working from home, it's imperative to keep everyone "in the loop". Some things that are important to be communicated are your vision, strategy, goals, expectations and timelines.
Another important thing to communicate about is the general update of the company, and what the leaders are trying to do or achieve in general. Communication is always two ways – listen for feedback, ideas, and continuous improvement – it is not just great in technicality to brainstorm the best solution or ideas, but for your people, the feeling of being listened to and included is also significant.
4. Trust your people
As a leader, it is not your responsibility to micro-manage. There's no need to call your employee at home every hour to check how they are going, giving detailed instructions on how to do things, and keep reminding them of their tasks.
As a leader, you should focus more on high level tasks and focus your time on higher responsibilities and the achievement of the business goals. Within your management system there should be defined processes and procedures on how to do things.
As an employee myself, there is no better feeling than the feeling of being trusted by my manager and directors. And as for myself, I will pay back that trust that has been given to me by performing and delivering beyond the expectations because I do not want to abuse the trust. There's always a mutually respectful relationship when you trust someone completely.
5. Be available and encouraging
There is one sentence that has completely changed my perspective about leadership.
"People do not care how much you know until they know how much you care."
When we don't see each other in person for a long time, we might not know what has happened in the background for them.
An old proverb says "A gentle answer turns away wrath, a harsh one stirs up anger."
It's important for a leader to create a safe environment where your people can come to you and feel comfortable. Let them know that you care about their problem, their life, and their wellbeing.
If you can provide a solution to their problems, great! If not, that's fine, it's not your responsibility. However, make it clear to them that you care, and you're available if they need you. If you want to have a team that performs and achieves the desired results, it is best by starting to build relationships with your people.
At ISO Certification Experts, we are proud that our directors are working hard to ensure our team's safety and health. They ensure that everyone is kept updated with current situations and policies and always available for consultation. They work hard and motivate people to work hard and they are committed to the management system that is running in our company.
Taking care of yourself, your company and your people is not always easy. Our directors are able to function effectively thanks to the help of our mature management system implementation that's the backbone of the organisation. There are many reasons why the system is created, and the main one is to help leaders to run the business effectively, as well as provide that much-needed clarity for all who reference it.
If you are unsure how you as a leader or your company is performing in this area or management system implementation in general, give us a call, take advantage of our 1 hour free consultation and let us help you.
If you need assistance with interpreting any of the ISO Management Standard requirements in relation to your business activities, call us now on
1300 614 897
,
email
us, or
book your online FREE strategy session
to solve any further questions about the Certification Process, or to discuss a tailored solution for your business.
References:
Cochran, C 2015, 'ISO 9001:2015 In Plain English', Paton Professional, California
Croker, M 2020, '10 working-from-home issues to consider during the COVID-19 pandemic', Accountants Daily
Hurst, K n.d., 'Understanding Extroverts: 9 Things You Need To Know About Extroversion' The Law of Attraction
Neeley, T 2020, '15 Questions About Remote Work, Answered', Harvard Business Review
Pringle, P 2013, 'You the leader', PaX Ministries Pty Ltd, Australia
Quast, L 2017, 'Working For A Micromanager? Here Are The Survival Skills You'll Need', Forbes
Staglin, G 2020, 'When Home Becomes The Workplace: Mental Health And Remote Work', Forbes
Edward looks after all the financial aspects for ISO Certification Experts. He has a Master's in Accounting and is also currently studying for his CPA (Certified Practicing Accountant).
All information on this blog site is for informational purposes only. As this information is based on our professional experience, opinion, and knowledge, we make no representations as to the suitability of this information for your individual business circumstances. Especiality Pty Ltd trading as ISO Certification Experts and all related businesses and brands will not be liable for any errors, omissions, legal disputes or any damage arising from its display or use. All information is provided as is, with no warranties and confers no rights.
We will not be responsible for any material that is found at the end of links that we may post on this blog site. The advice, ideas, and strategies should never be used without first assessing your own personal business situation or seeking professional and/or legal advice. Information may also change from time to time to suit industry and business needs, requirements and trends.