Should my business implement a Covid-19 vaccination mandate? 4 steps to meet WHS requirements
Published on: December 17, 2021
With restrictions around the Covid-19 pandemic easing in Australia and worldwide, many employers are left wondering if they should implement a vaccine mandate for their workers.
Understanding the legality and good practices of doing so for those businesses that aren't subject to a Public Health Order (PHO) can be challenging, but this article aims to clarify the process and the most critical questions that are involved in this.
To start, let's get to some common ground information from Fair Work Australia:
An employer can require an employee to be vaccinated where:
This last item is the one applicable to the majority of businesses that aren't subject to a PHO. However, simply referring to it isn't enough to be meeting requirements under Workplace Health and Safety (WHS) obligations. There's a whole process to ensure the employer is making the right decision, and most importantly, in a way to avoid future liabilities and employee dissatisfaction.
Below we detail four steps that will help you meet WHS obligations in relation to Covid-19 vaccinations.
Step 1 – Undertake a risk assessment
The risk assessment is the first step to decide whether you mandate vaccinations in your office and/or on your worksites. This could be as simple as adding to your current business risk assessment. Some important topics to consider at this stage are:
Risk of Workplace Spread
Regardless of the industry type, all employers are responsible for providing a safe working environment for employees and must protect the lives and health of customers. Having your business associated with an outbreak of Covid-19 and its variants is a threat to this premise, not to mention to the brand reputation.
Employers can consider different levels of risk among their employees. Those who are constantly travelling for business, for instance, are regarded as high risk, and vaccination should then help avoid quarantines and illnesses in the team. On the other hand, employers who have only remote workers who don't engage with customers personally have a low risk of transmission. Note that even with a lower risk of onsite transmission, companies can benefit from an increased perception of safety for customers and employees.
It's also critical to consider your company's clients. If there's already a vaccination requirement from a stakeholder, what is the risk of not doing business with them if your employee needs to visit their site but isn't vaccinated?
Impact on talent retention
Some employers may fear that a vaccine mandate may be seen as a reason to leave the company in a time of an already scarce workforce. However, this could work as the opposite, attracting people who seek a place where they are assured vaccination rates are high (the safety perception mentioned above).
Checking employee satisfaction and turnover rates can help evaluate the current talent retention situation and how much the mandate could impact it. Additionally, look around to see how your particular industry is handling this matter – if most of your competitors are going in the same direction (mandating or not), this shouldn't be a decisive factor for employees when deciding where to work.
Financial impact
Firstly, the business can assess this by looking into the already known financial impacts resulting from sick leave and medical expenses. These can be even higher considering hospitalisation and weeks of recovery that many patients of COVID-19 and its variants require.
As a second step, employers should also weigh on the cost of implementing a vaccination mandate, including the administrative expenses of tracking vaccination status and protecting the privacy of employees' personal health information. For instance, this could be addressed through occupational health services or the human resources department.
Step 2 – Consultation with workers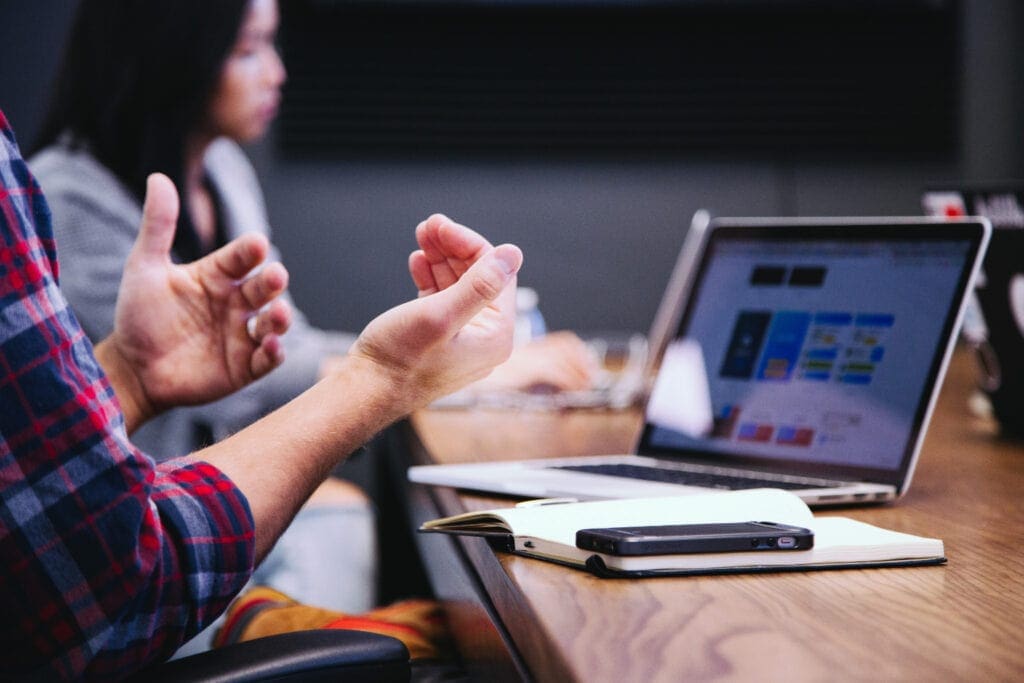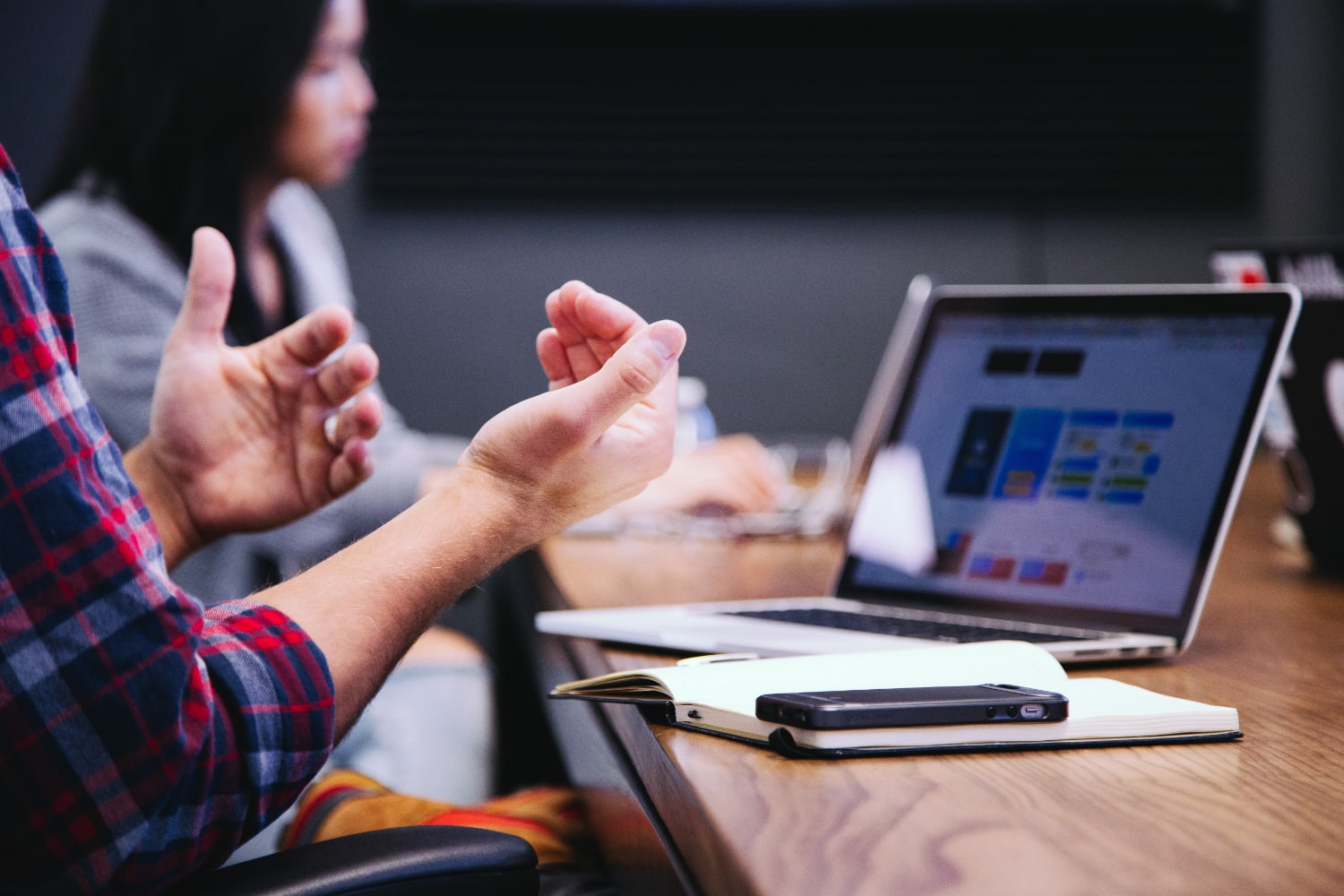 If there's no public health order to mandate a Covid vaccine, nor contractual obligations, to fit legal requirements the determination coming from the employer must be proved lawful and reasonable.
This includes complying with the consultation obligations in sections 47-49 of the Work Health and Safety Act 2011 (WHS Act). According to it, employers must consult, as far as reasonably practicable, with employees 'who are, or are likely to be, directly affected by a matter relating to work health or safety.'
Two important points must be considered:
In a recent case that took the news, the Fair Work Commission overturned BHP Minerals Australia's Covid-19 vaccine mandate at its Mt Arthur coal mine, NSW. The mandate was considered not reasonable because it didn't consult its workers properly before it was introduced.
BHP argued that the company sought feedback from staff via company emails sent to employees. However, workers described having rarely accessed their email addresses, so this (and the lack of follow up on the messages) possibly wasn't the best approach.
This doesn't mean that consultation can't be done via email. There's no specific guideline of how it should happen, as it may vary depending on the particular workplace (number of employees, most common means of communication, etc.) and nature of employment.
For instance, a business can consider having anonymous answers on a forum, private chats between managers and employees, or even a group meeting. The employer must think carefully about the best approach for the company. And regardless of what method they choose, these are some critical questions to consider to ensure meaningful consultation with employees:
Key questions for consultation with employees around a vaccination mandate:
On top of the risk assessment, the employer must also be able to answer if:
The consultation is a crucial tool to make employees part of the decision, being more likely that, whatever that is, it will be accepted without resistance. It can also give the business a real scenario of what they're dealing with.
Before announcing its vaccine mandate in August 2021, Qantas promoted a survey with 12,000 employees (about 60% of its Australian-based workforce). The consultation showed that 89% had already been vaccinated or planned to be, and that about 75% of staff said they thought mandatory vaccines should be a requirement. Only about 4% of the airline's team were unwilling or unable to get the Covid-19 vaccine. Bottom line, the staff was massively already inclined to accept a vaccine mandate, making the decision and its implementation much easier for the company.
Step 3 – Implement a Covid-19 Vaccination Policy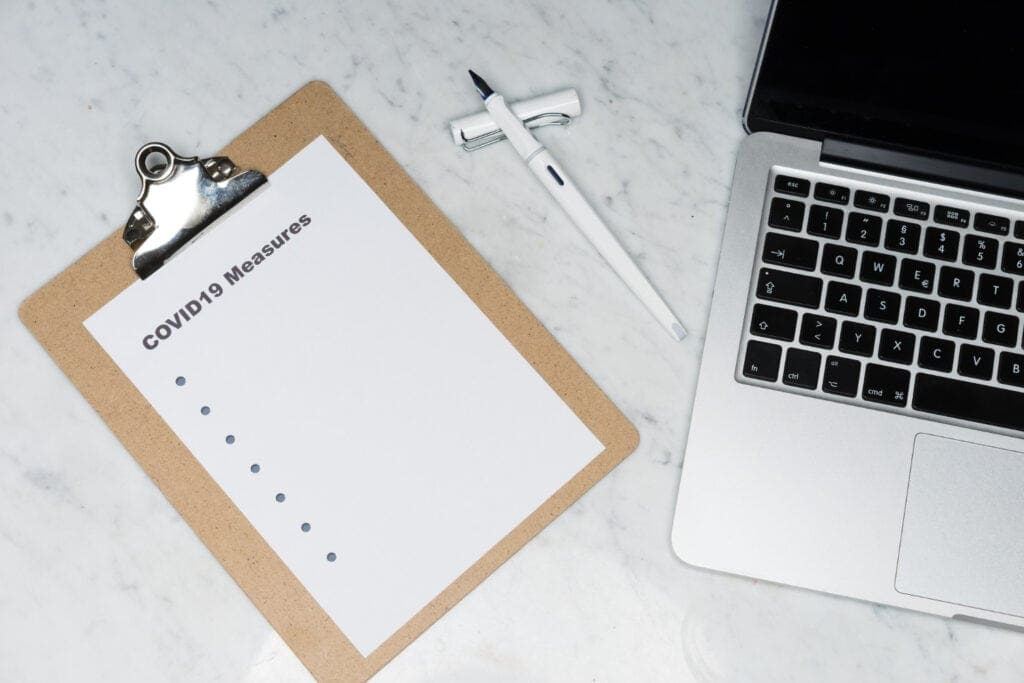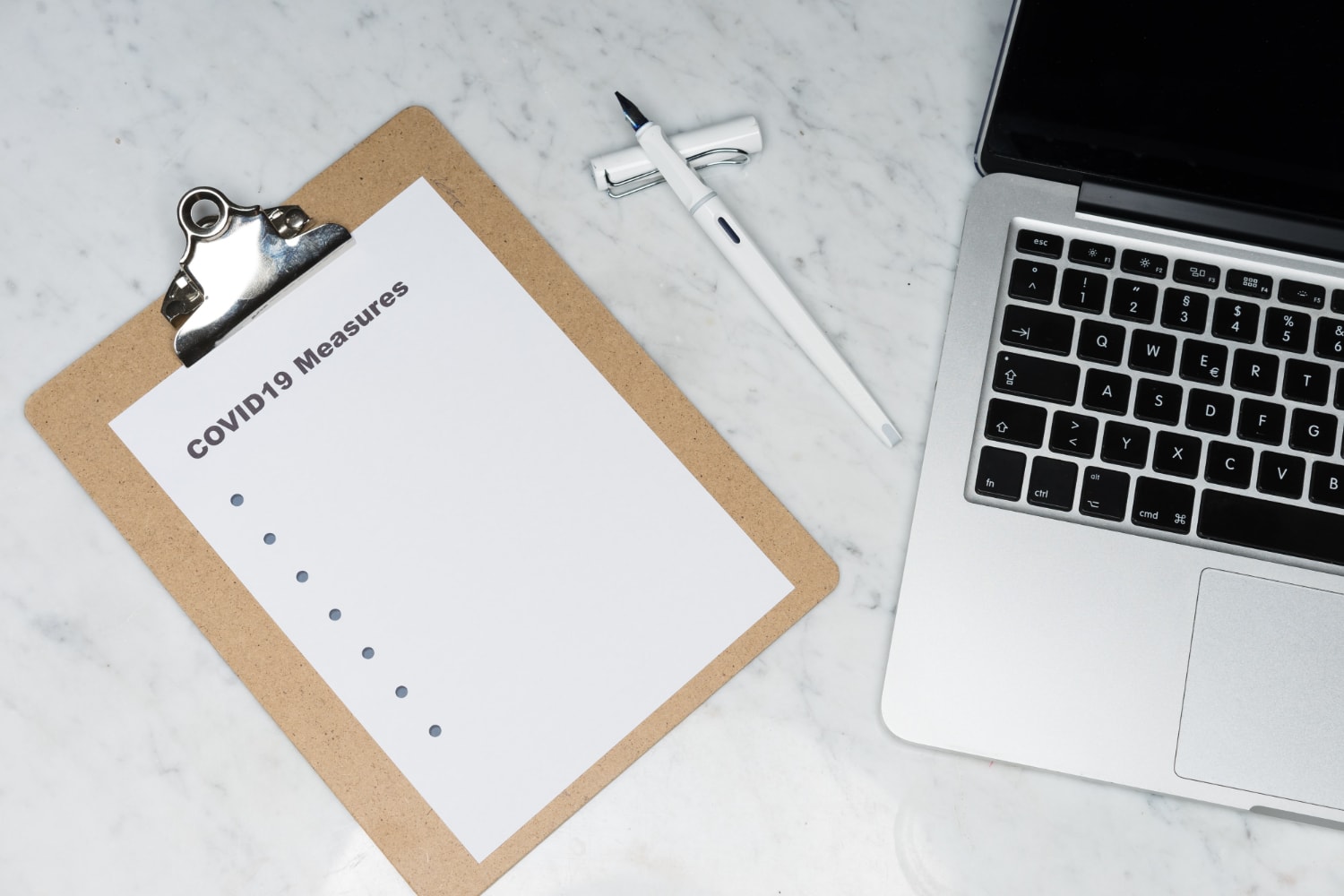 If the outcome of the risk assessment and the consultation with workers is that you will mandate vaccinations, then you need to implement a Covid-19 Vaccination Policy.
Employers must have clear and simple policies about:
Another crucial point is to have a comprehensive communication plan in place to ensure all employees are well informed about the company's vaccination policies and government guidelines. In fact, according to the Australian Privacy Principles guidelines, if the employer requests the staff's consent to collect vaccination status information, they are required to be transparent about why the information is being collected, and how it will be used.
Employers must also consider vaccine availability and time required between doses, meaning they should communicate their plans for a mandate within a reasonable time from the implementation date.
Specialists also recommend clearly explaining why the company is implementing the mandate and its benefits for employees, family, the community, and the business. Depending on the size and type of company, multiple media should be used, from emails, videos and brochures to posters around the office.
Step 4 – Track the effectiveness of the mandate
Ensure you have control measures implemented and monitored (e.g. updated Covid safety plan, face masks provided, sight proof of vaccination, etc.).
The business can measure the mandate's effectiveness in real-time with changes in the rates of vaccinations, exemptions, employee turnover, and the invested administrative resources. The impact on employees' morale and satisfaction can also be checked on regular surveys and talks with management.
This real-time monitoring can help employers review policies, procedures, and communications to improve compliance with the mandate and avoid staff dissatisfaction.
What happens if an employee refuses to get the Covid-19 vaccine?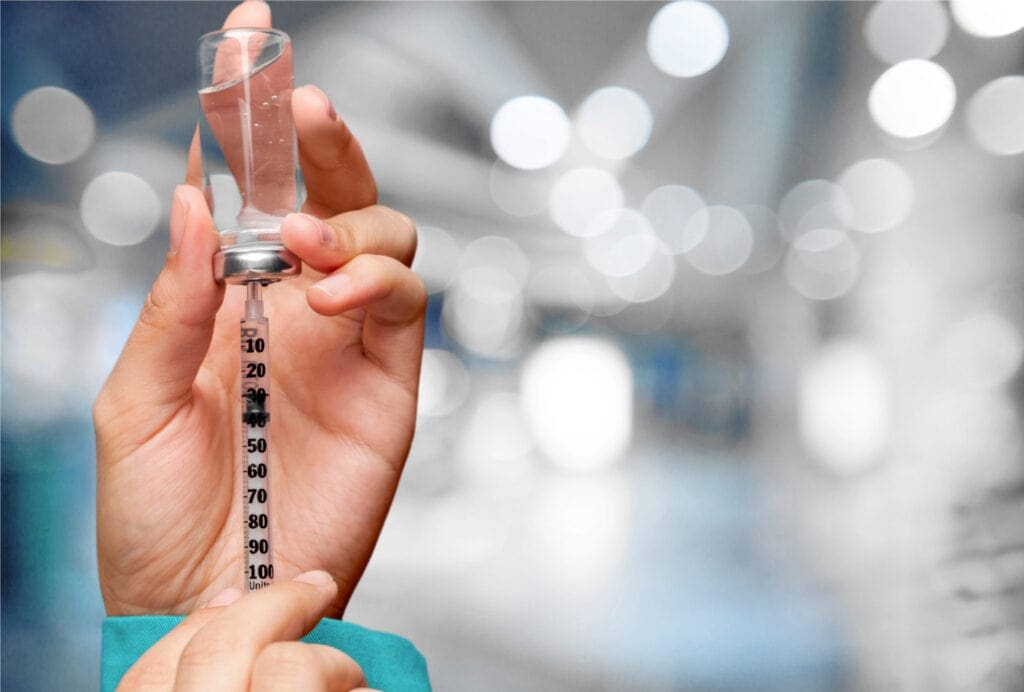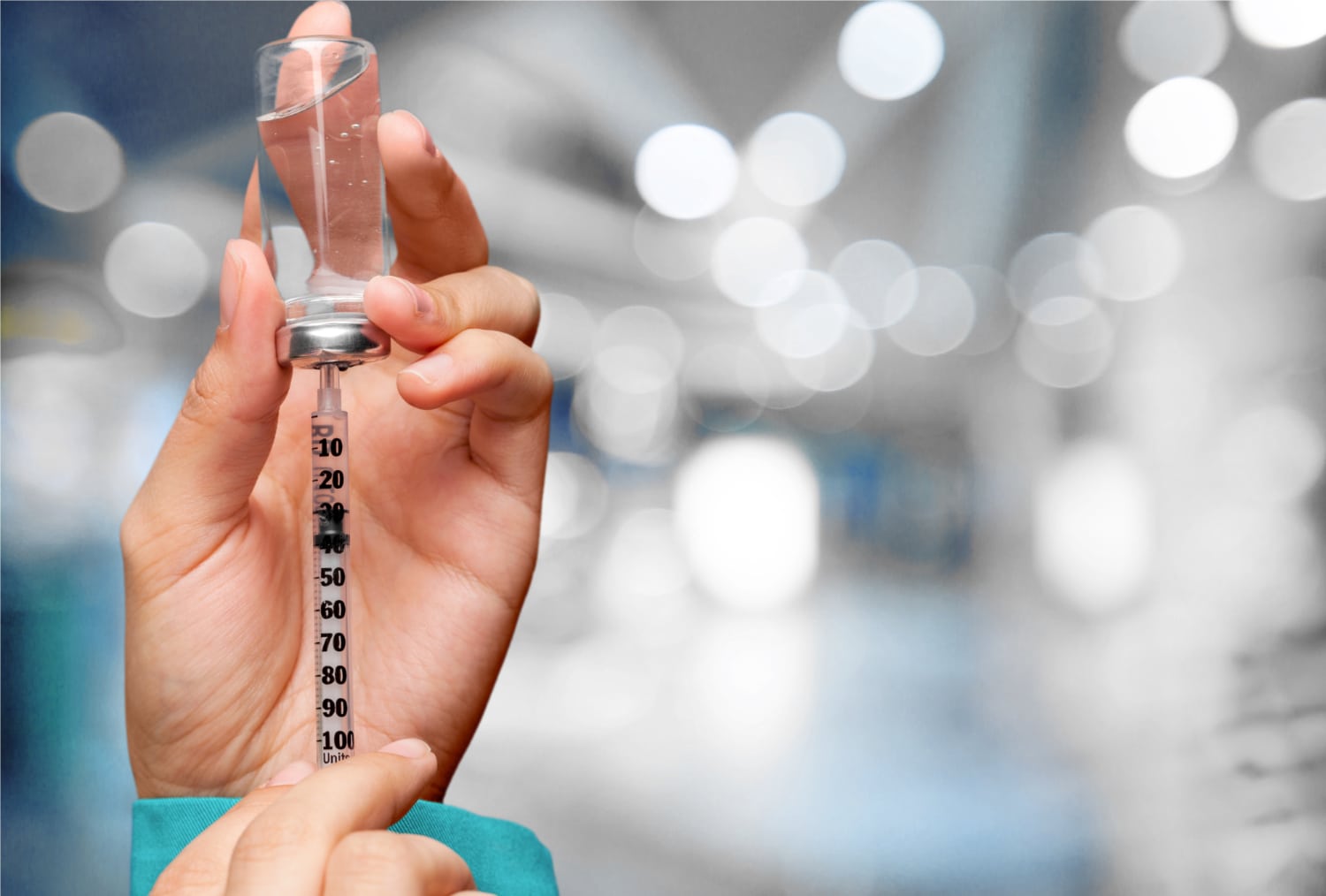 Ok, you've followed all the steps but still have employees refusing to get the vaccine. What measures can you take when this decision isn't backed up by a Public Health Order?
All employees have a legal obligation to comply with lawful and reasonable directions of their employer, hence failing to follow those may provide a valid reason for dismissal and point to misconduct.
Whether it will be reasonable to direct an employee to be vaccinated will depend on the circumstances discussed throughout the risk assessment and consultation process.
Employers must also comply with Anti-Discrimination law if implementing a vaccination mandate, considering that it might have unintended consequences for employees with a medical condition that prevents them from being vaccinated. If an employee refuses a vaccination on a protected ground, such as disability, the employer may need to make reasonable adjustments to accommodate the employee's disability.
How we can help your business
As we keep adapting to the unfolding events of the Covid-19 pandemic, more understanding of best practices or even new government regulations around vaccination may come to light.
Implementing an ISO Management System can help your business operate more efficiently, making it easier to follow through the steps to meet WHS obligations when implementing a vaccination mandate.
For instance, achieving certification to the ISO 45001:2018 Occupational Health and Safety Management Systems and ISO 27001:2013 Information Security Management Systems Standards can help your business follow processes across work safety and data protection, which are very sensitive in the Covid vaccination context.
References:
Fair Work Australia – https://coronavirus.fairwork.gov.au/coronavirus-and-australian-workplace-laws/covid-19-vaccinations-and-the-workplace/covid-19-vaccinations-workplace-rights-and-obligations#requiring-employees-to-be-vaccinated
Office of the Australian Information Commissioner (OAIC) – https://www.oaic.gov.au/privacy/covid-19/covid-19-vaccinations-and-my-privacy-rights-as-an-employee
NSW Government – https://www.nsw.gov.au/covid-19/vaccination/requirements-for-workers#toc-education-and-care-workers
Andressa is our Digital Marketing specialist, supporting our communication strategy across all channels. She holds an MBA in Digital Management and over ten years of experience in content development for social media, websites and marketing campaigns.
All information on this blog site is for informational purposes only. As this information is based on our professional experience, opinion, and knowledge, we make no representations as to the suitability of this information for your individual business circumstances. Especiality Pty Ltd trading as ISO Certification Experts and all related businesses and brands will not be liable for any errors, omissions, legal disputes or any damage arising from its display or use. All information is provided as is, with no warranties and confers no rights.
We will not be responsible for any material that is found at the end of links that we may post on this blog site. The advice, ideas, and strategies should never be used without first assessing your own personal business situation or seeking professional and/or legal advice. Information may also change from time to time to suit industry and business needs, requirements and trends.