Understanding Good Distribution Practices (GDP) in relation to ISO 9001:2015 requirements
Published on: November 24, 2021
Following up on our latest blog about Good Manufacturing Practices (GMP), we're now focusing on how Good Distribution Practices (GDP) can benefit your business in the pursuit of meeting some of the ISO 9001:2015 requirements. Implementing a GDP System does not automatically guarantee ISO 9001:2015 Certification Readiness. Still, as a set of processes and guidelines, GDP can be a big help towards addressing some of the ISO 9001:2015 requirements.
First, it's important to briefly clarify the relationship between GMP and GDP. While GDP focuses on product distribution, including transportation, storage, and wholesaling, GMP aims to guide manufacturing-related activities that include testing, release and storage. Both GDPs and GMPs strive to ensure products are safe, meet their intended use, and comply with regulations.
GDP meaning and definition
Good Distribution Practices, or GDP, are the minimal requirements that a wholesale distributor should fulfil to ensure that the quality and integrity of products, including associated materials, are maintained throughout the supply chain.
Despite being primarily associated with the health and pharmaceutical industry, GDP is a quality system that can be applied to any warehouse and distribution centre. It ensures that consistent quality management systems are in place throughout your entire supply chain, from delivering raw materials to when the final product gets to the end-user. An independent assessment of compliance against international GDP requirements is the most effective way to establish that your quality management system aligns with GDP guidance.
This blog post will focus on how Good Distribution Practices can help your business address some of the ISO 9001:2015 Standard requirements.
Integrations of GDP with the ISO 9001:2015 Standard
GDP guidelines can be integrated into the quality management system mainly because they are a part of quality assurance, which aims to guarantee that the quality of products is maintained throughout all the stages of the supply chain.
For instance, ISO 9001:2015 Clause 4.2 deals with conformance to applicable statutory and regulatory requirements, and GDP can address this requirement by emphasizing that a business should identify and be compliant with relevant legal commitments.
The pharmaceutical industry is an example of this application, as Good Distribution Practices guidelines require pharmaceutical product handlers to meet stringent World Health Organization (WHO) standards for safety and security. Warehouses and other distribution facilities must follow GDP guidelines and may be audited against these for GDP Certifications. Hence, it's the responsibility of the warehouse or wholesaler to ensure that operations are compliant. If they are, this can then help the business to address the ISO 9001:2015 Clause 4.2 requirements when pursuing certification to the standard.
Another integration of GDP and the ISO 9001:2015 Quality Management Systems Standard is the fact that both take a risk-based approach. As such, the goal is to maintain product quality, safety and efficacy by preventing security and temperature incidents during the end-to-end supply chain, which includes activities such as procurement, receiving, sampling, storage, sales, picking, packing, shipping, transportation, outsourcing and service agreements.
For instance, ISO 9001:2015 Clause 6 requires actions to be taken to address risks and opportunities. It is, therefore, crucial for a business to deeply know its product and possible risks that might occur during storage, transportation or delivery to understand what controls are necessary, including having documented specifications for temperature control within the storage area and during transportation.
If your business follows Good Distribution Practices, you'll already be focusing on the quality risk management process and product validation, change control, deviation, and corrective and preventive action (CAPA) management – actions that can help you meet some of the ISO 9001:2015 requirements.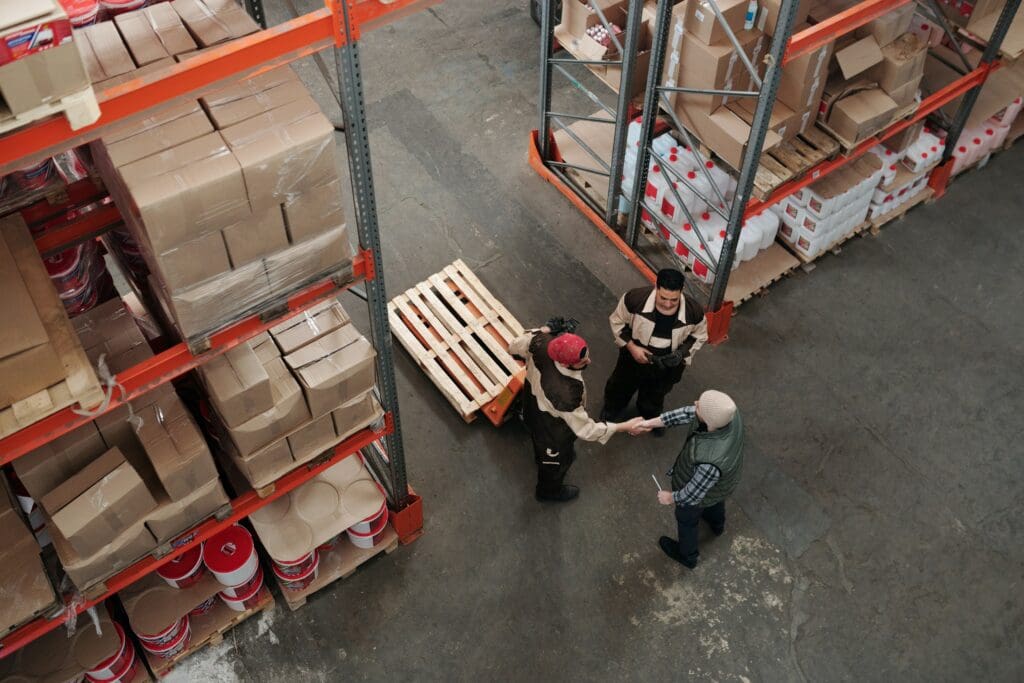 In the following topics, we'll detail GDP's risk assessment guidelines to be conducted for all the distribution processes, and how they relate to ISO 9001:2015 requirements:
1. Packing, labelling and sampling
This is an operational process within a warehousing and distribution environment. Clauses 8.2.2 and 8.5.2 of the ISO 9001:2015 Quality Management Systems Standard require that an organisation determines the specifications for the products and services to be offered to customers, including controls for the unique identification of the outputs to enable traceability.
In other words, each product should have its packaging specifications and labelling guidelines in compliance with the requirements of the country of manufacture or the country importing the product. Risks arising from the equipment's operating parameters, such as temperature, speed, sealing pressure, and many other factors, must be mitigated and controlled.
Sampling is used to verify that parameters or specifications are met and maintained, and the product is safe for the end-user/consumer. Packing and labelling are considered high-risk processes that need to be controlled and monitored.
2. Storage and transportation process
ISO 9001:2015 Clause 8.5.1 states that a business is required to have controlled conditions for the use of suitable infrastructure and environment for operation of processes.
According to GDP, considerations should be made for the storage and transportation process, such as the impact of temperature control, humidity, vibration, handling of delays, product susceptibility, etc. Identifying risks and implementing controls ensures continuous monitoring of the critical environmental conditions the product may be subjected to.
The organisation must establish procedures for storage and inventory control, picking, packaging and transportation. Employees should be trained and competent to conduct these operations.
Risk mitigation strategies such as using Standard Operating Procedures (SOPs), training (to ensure instructions are understood) and qualification/validation (warehouse temperature map, packaging system, ERP software, process validation, the mode of transport and route validation) will ensure that a Quality Management System is developed based on risk, and this is also what GDP guidelines require.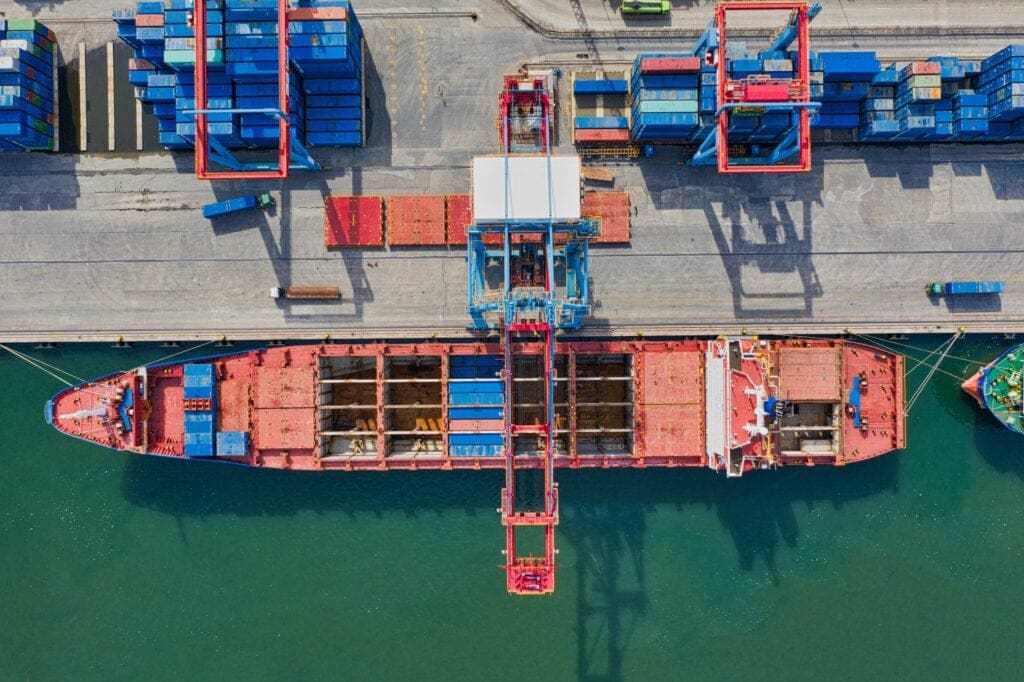 3. Outsourcing and service agreements
ISO 9001:2015 Clause 8.4 emphasises the importance of having criteria for evaluation, selection, monitoring of performance and re-evaluation of external providers. GDP guidelines also expect that a warehousing and distribution business has a system in place for monitoring its suppliers, also known as supplier audits.
Manufacturers and distributors must audit and approve their outsourced activities and have a technical/quality agreement with their service providers. The approach to selection and approval of these facilities should be supported by risk assessment; companies can use shared audits, or 'paper audits', depending on the complexity of operations and sensitivity of the products involved.
4. Production, service provision and control of nonconforming outputs
The ISO 9001:2015 Management Systems Standard's Clause 10.2 requires that a business retains documented Information as evidence of the nature of raised non-conformities (if any), the subsequent actions taken, and the results of the corrective actions. GDP also recognises the importance of documentation and requires that processes are listed, making it easier to train workers and identify any deviations that might arise during the distribution process. This system is only effective if the infrastructure and working environment are suitable, and the appointed operators are trained and competent to follow the documented processes or procedures.
It is, therefore, crucial that deviations from processes or procedures are documented and investigated. The organisation must take appropriate actions (CAPAs) to correct and prevent deviations, in line with the quality risk management principles and changes that may affect the storage and distribution of products.
If a quality/safety/efficacy issue is identified when the product is on the market, the business must initiate a recall process to collect and destroy the defective product. This is made easier if documentation is up to date and traceability of the high-risk product can be clearly followed.
A written procedure on how to handle returns should also be in place. The business must conduct a risk-based evaluation to determine if it will accept the product for restocking and resale or if it will destroy the good. The returned product(s) should be kept in a clearly segregated holding area until a decision is made.
Benefits of achieving certification to the ISO 9001:2015 Quality Management Systems Standard
By implementing Good Distribution Practices, you'll be a few steps closer to certification readiness to the ISO 9001:2015 Quality Management Systems Standard, and the benefits of doing so are numerous!
Besides meeting an international quality standard – which can translate into getting more and higher value work – your business is fundamentally improved by having a monitoring system in place, improving accountability and traceability with streamlined internal processes. By making the entire supply chain more efficient, the organisation is able to deliver better quality products, which leads to happy customers (who bring new ones) and sustainable growth for the business.
Aqueline is a Consultant with a background in process engineering and food safety management. She develops customised management systems for our clients, to meet the certification-readiness requirements of ISO 9001, ISO 14001, ISO 45001 and ISO 27001.
All information on this blog site is for informational purposes only. As this information is based on our professional experience, opinion, and knowledge, we make no representations as to the suitability of this information for your individual business circumstances. Especiality Pty Ltd trading as ISO Certification Experts and all related businesses and brands will not be liable for any errors, omissions, legal disputes or any damage arising from its display or use. All information is provided as is, with no warranties and confers no rights.
We will not be responsible for any material that is found at the end of links that we may post on this blog site. The advice, ideas, and strategies should never be used without first assessing your own personal business situation or seeking professional and/or legal advice. Information may also change from time to time to suit industry and business needs, requirements and trends.