How to Achieve Certification in 12 Weeks… Guaranteed!
Free eBook
In this eBook valued at over $200, you will learn all the steps to get your business Certification Ready to ISO Management System Standards.
With a focus on ISO 9001:2015 Management System requirements, this eBook provides you with our proved framework on how to get ISO Certified in 12 weeks!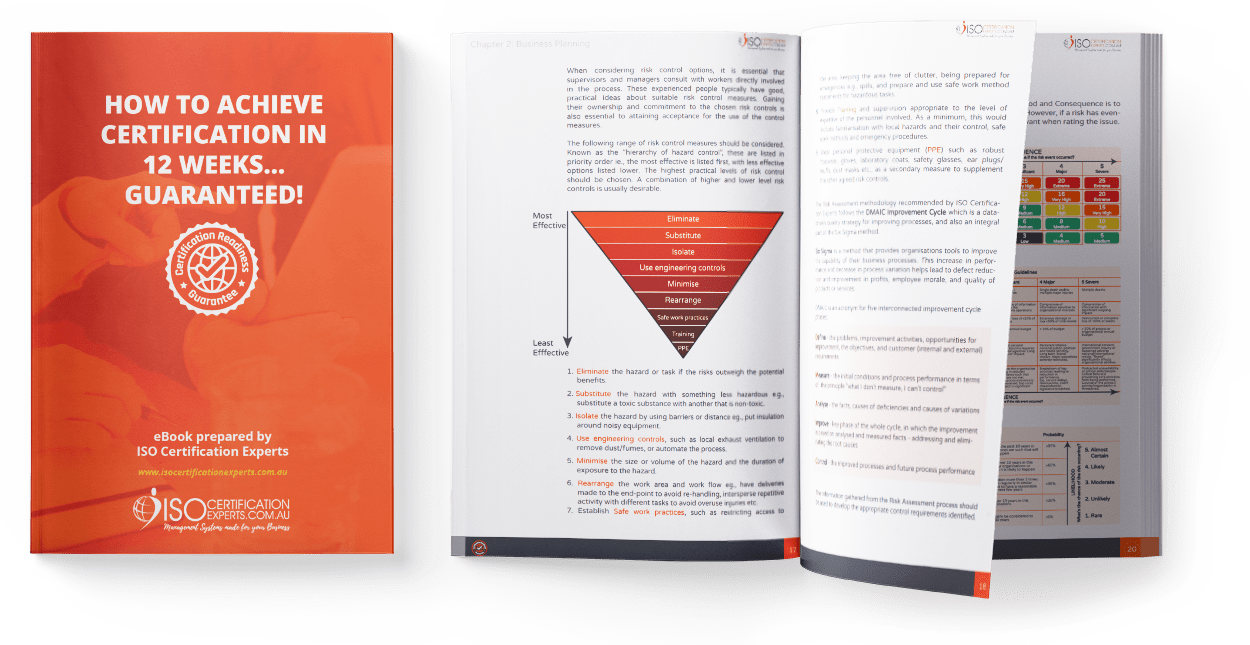 Week by week steps to achieve ISO Certification

Helpful graphics with examples

Requirements to achieve ISO certification

How to choose the right Certification Body