The Process Approach, which is referred to throughout the ISO Management Standards, is intended to continually enhance business efficiency, and effectiveness in achieving the business objectives and targets.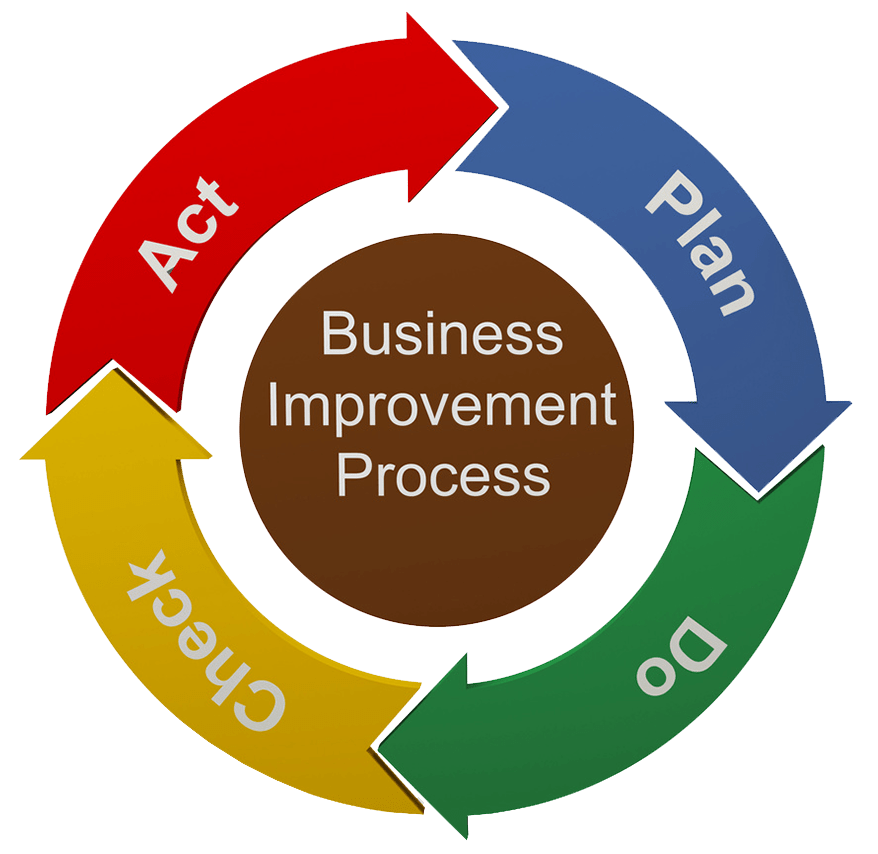 Plan-Do-Check-Act (PDCA) methodology is a tool used to continually define, implement and control improvements throughout each business process, truly integrating continual improvement throughout all that you do.
Our Experts can assist and guide you with continually improving your business processes, whether it be as part of a project to upgrade your business systems for ISO Certification readiness, or simply to improve what you already do well.
Over the years we've developed strategies and tools to facilitate this process effectively and efficiently for your business, saving you hours that you just don't have, and getting you back to what you do best.
The Main Standards We Work With
We work with all Standards across all industries and sizes of organisations, so we tailor our services to suit your business requirements and resourcing needs.

QUALITY
Quality Management Systems
Quality Management Systems
NSW Govt QMS
NSW Government Quality Management Systems (Edition 3)
ISO 27001: 2013
Information Security Management Systems

SAFETY
ISO 45001
Occupational Health and Safety
Management Systems (expected
publication February 2018)
Occupational Health and Safety
Management Systems
Occupational Health and Safety
Management Systems
NSW Government Work Health
& Safety Management Systems
(Edition 5)
How We Can Help
Your personal Account Manager gets to know you, your business, and what you need to achieve out of your systems and your Certifications.
We take care of the whole process for you, answer all your questions and adjust our services to suit your resources and your individual business needs. We'll be there for you to coach you through the preparation, through the audits and ongoing.
We assist in selecting your Conformity Assessment Body (CAB) to ensure they have the appropriate knowledge of your industry and the work you do, are realistic and take a value-adding approach.
We understand that every business is unique – we want this to be a meaningful and value-adding process for you.
Your next step
Call us now on 1300-614-007 to get started.
We're happy to answer any questions you might have, or
provide an obligation-free quote.