What's involved in maintaining an ISO Certification?
Once ISO Certification is achieved, the 3-year cycle starts. This means that every year your Certifier will come back to audit again and check in if your system is still up to date and all ongoing activities required are completed and documented.
Throughout this process, we can help you to maintain your certification by assisting you and your team with these required activities.
Download our FREE 3-Year ISO Certification Cycle flowchart to understand what's involved in maintaining your ISO Certification!
If you have any questions about the process, or want to discuss how we can assist you in meeting the required ongoing activities for Certification maintenance, book a no-obligation FREE 1-Hour Strategy Session with one of our experts!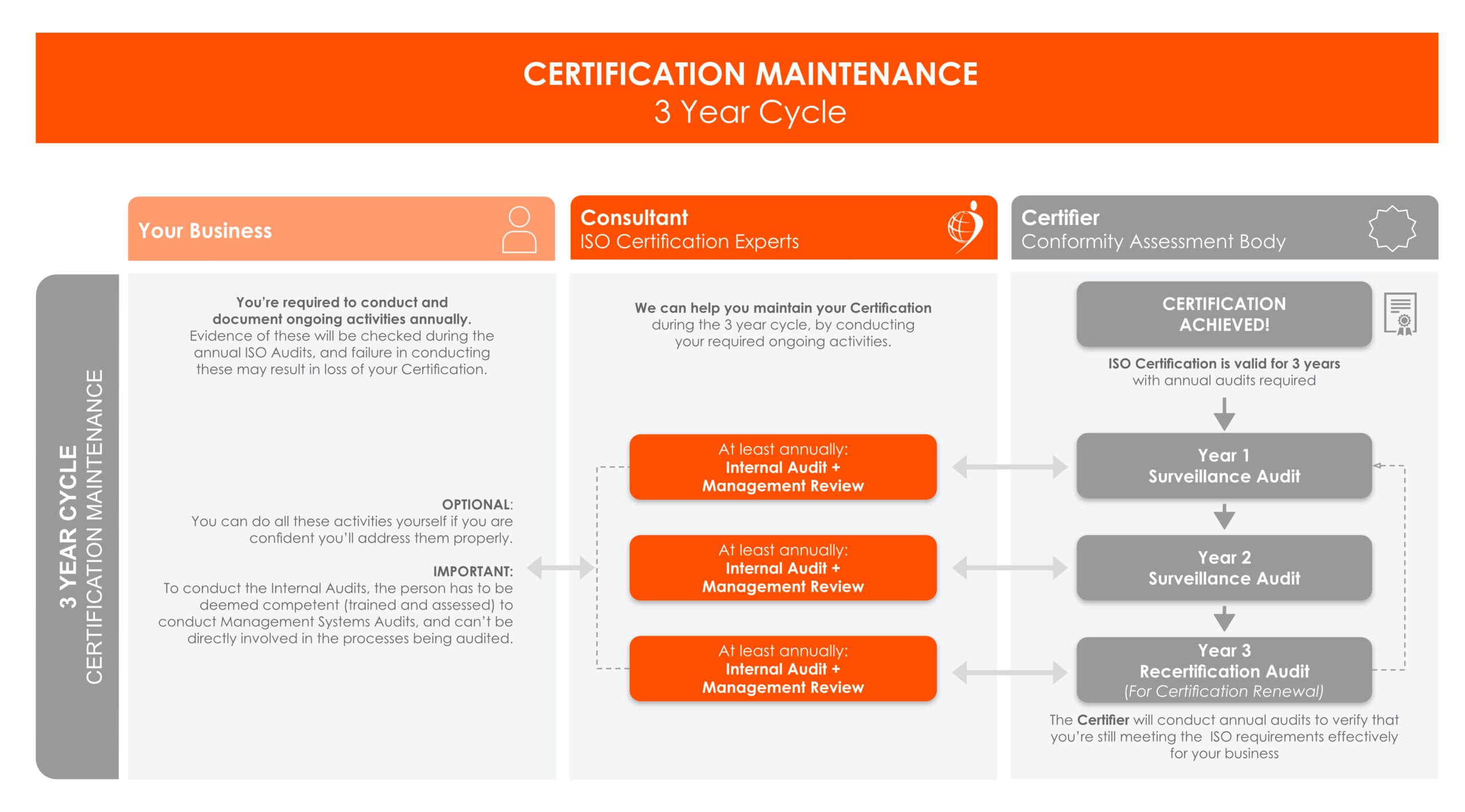 The roles involved in the maintenance of your ISO Certification

The 3 year cycle process flow of maintaining ISO Certification

The required activities during the 3 years cycle
The ISO Management Calendar tool is a template than can be used for your regular ISO activities each day/week/month etc. You can adjust this to suit your individual needs – you can multiply the items you need to conduct more often or delete those you only need to conduct a few times a year. Feel free to add as many activities/tasks as you like based on your system requirements.