Reducing Carbon Footprint – Environmental Objective or Good Investment?
Published on: December 18, 2020
Is your business certified to ISO 14001 yet?
Are you wondering whether your business environmental objectives are strong enough?
Want to do more to minimise your company's impact on the environment and reduce your carbon footprint, but not sure where to start and whether there'll be financial benefits?
We've put together some initiatives that can help you to set effective and sustainable objectives for your business as part of your environmental commitment, and we'll also share some great insights into what today's most successful businesses are doing and the financial benefits.
First, let's get an understanding of our effect on the environment
It's interesting to take a moment to reflect on how some of our regular behaviours are so harmful to the environment. We take "essentials" for granted and many of us don't even realise that we are doing something wrong – it's just the way of life nowadays.
Single use of plastics, excess use of electricity, taking 30 minute showers, disregarding recycling methods, buying a car for each adult member in a single household, eating large portions of meat, eating processed food which is not locally grown, and so on.
All of these embedded ways of modern living are slowly but surely contributing to damaging our environment. In addition, vehicle usage, electricity, gas, waste, water, paper, air travel, public transport, events, etc, are also examples of the day to day activities or consumables that contribute to our carbon footprint.
Just a few facts about plastics in particular (one of the worst offenders!):
The statistics are staggering and we can do better!
Lots of small changes can add up to a big difference.
Let's act now!!!
How to positively impact our biodiversity – the key to a healthy planet
1. Using plastic material alternatives
When it's not possible to avoid the use of unnecessary packaging, we can prevent accumulation of plastics by using non-plastic alternatives such as:
These are some examples of non-plastic materials that can be dissolved in water or recycled after use. As a business you could become a Plastic Soup Angel – check out their website to see how you can take action about this issue.
2. Planting Trees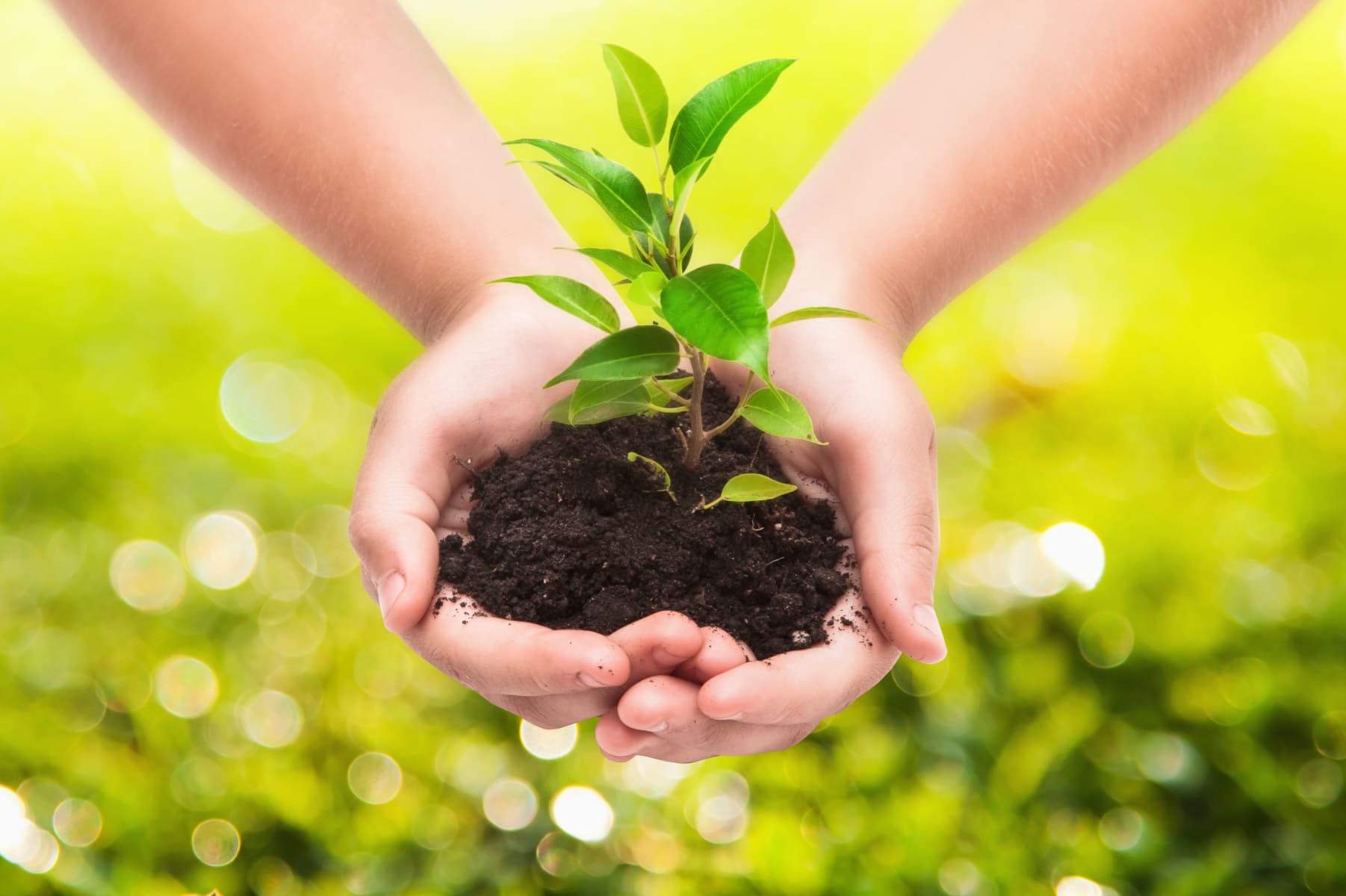 Planting trees is another simple way a business can preserve and rehabilitate forests by combating desertification, halting and reversing land degradation and biodiversity loss. It is a worthwhile, economical and practical activity that will restore landscapes and reproduce natural ecosystems.
Some of the benefits of planting trees are:
Obviously, as a business, this initiative would be time consuming and unproductive for us to be expected to go out there and plant trees with the aim of positively contributing to the environment. Fortunately, there are environmentally conscious organisations that have initiatives to assist businesses reduce their impact on the environment, by planting trees on their behalf – so a business can illustrate its obligation/dedication to the environment by engaging with such organisations.
An example of such initiatives is the Plant-a-Tree Program offered by CarbonNeutral. Here's an extract from their website, explaining:
"Carbon Neutral carries out large-scale revegetation of degraded farmlands. The Carbon Neutral Plant-a-Tree Program allows organisations to actively support this vital work by funding the planting of mixed native species in the Yarra Yarra Biodiversity Corridor.
Woodlands and forests play a crucial role in cleaning and cooling the air. Their many gifts to humanity include acting as natural water pumps to reduce dryland soil salinity. These green pockets reduce erosion from wind and water, recycle nutrients for agriculture and support habitats for wildlife.
The Plant-a-Tree Program aims to restore landscapes and reproduce natural ecosystems as best we can. So far, Carbon Neutral has planted 440,000 trees, restoring more than 300ha of cleared land."
We, at ISO Certification Experts, are now measuring our carbon footprint, following the guidelines of the Plant-a-Tree Program, and have made our commitment this year to partake in the project. We are passionate about contributing to restoring biodiversity to our planet, and are always looking at ways to embrace sustainable initiatives and do our part in helping our planet to thrive.
3. Carbon Offsets
CarbonNeutral also works with a wide variety of businesses to measure, reduce, and offset greenhouse emissions through implementing a wide range of carbon offset projects. These projects achieve environmental, economic, community and/or social advantages.
As a business, you may also consider supporting carbon offset projects or individually reduce your carbon emissions by installing solar panels, using energy from wind farms, hydro power, methane capture, or waste diversion using different recycling options in your business premises and at your work sites.
"A carbon offset (or carbon credit) is generated from an activity that prevents, reduces or removes greenhouse gas emissions from being released into the atmosphere to compensate for emissions occurring elsewhere."
Other ways to reduce your carbon footprint:
Measure your individual ecological footprint
Are you curious to know your individual footprint? There are many carbon footprint online calculators which enable you to estimate your business carbon footprint, and start your journey of becoming carbon neutral.
Check out Global Footprint Network website to measure your individual ecological footprint.
Are there financial benefits for carbon neutral businesses?
Yes! This Crunchbase News Article published 21 September 2020 "High Valuations Go To Those With Low Carbon Footprints" sums it all up nicely!
A few other great articles on this topic include: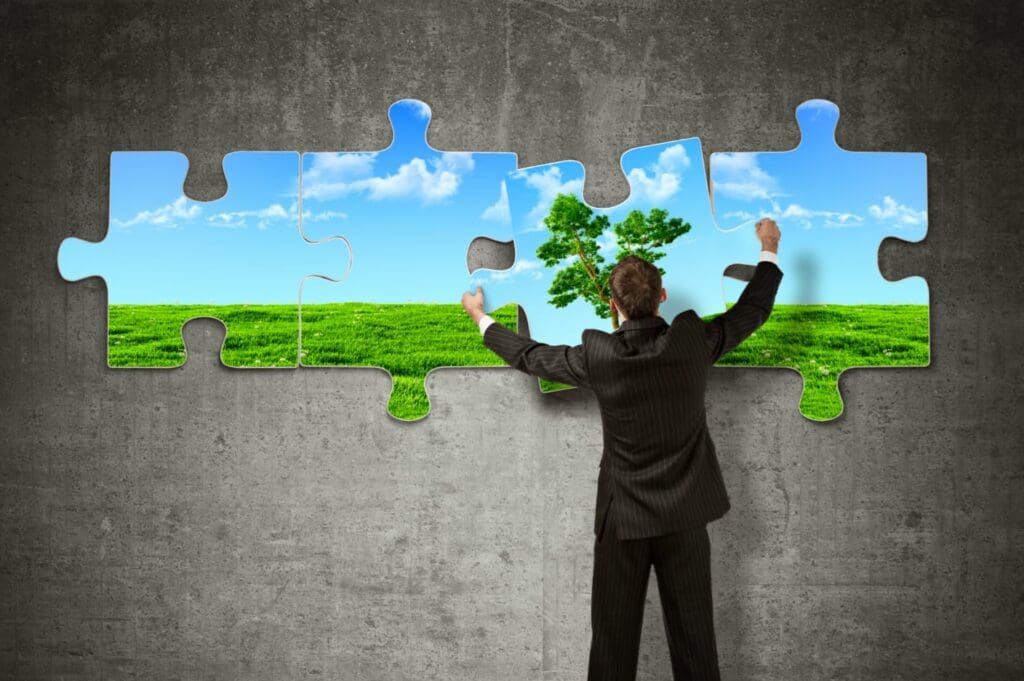 We hope this got you thinking about how you can develop strong and worthwhile environmental objectives for your business. Implementing an environmental management system sets your business apart. There is more evidence out there now than ever before, showing that low carbon footprint businesses will deliver returns.
Check out this other blog of ours to find out the Top 4 Benefits of Embracing Environmental Sustainability in Your Business.
In case you are not familiar with the Environmental Management Systems Standard, ISO 14001:2015 specifies the requirements an organisation can use to augment its environmental performance and manage its environmental responsibilities.
If you need advice on how to achieve certification to the ISO 14001:2015 Standard, or would like to gain the benefits of having an Environmental Management System in place, feel free to call us now on
1300 614 897
,
email
us, or
book your online FREE strategy session
to solve any further questions about the Certification Process, or to discuss a tailored solution for your business.
References:
Take3, 2018. "The Facts About Plastic Pollution",
https://www.take3.org/the-plastic-facts/
Plastic Soup Foundation, "Solutions to Plastic Pollution",
https://www.plasticsoupfoundation.org/en/solutions/paperfoam/#content
Ivona has been developing and implementing customised management systems for our clients across a wide range of industries, to meet the certification-readiness requirements of ISO 9001, ISO 14001 and ISO 45001. She is also an internal auditor, and has a Master of Business Administration and a Diploma in ISO Integrated Business Management Systems. She's also passionate about sustainability and the environment.
All information on this blog site is for informational purposes only. As this information is based on our professional experience, opinion, and knowledge, we make no representations as to the suitability of this information for your individual business circumstances. Especiality Pty Ltd trading as ISO Certification Experts and all related businesses and brands will not be liable for any errors, omissions, legal disputes or any damage arising from its display or use. All information is provided as is, with no warranties and confers no rights.
We will not be responsible for any material that is found at the end of links that we may post on this blog site. The advice, ideas, and strategies should never be used without first assessing your own personal business situation or seeking professional and/or legal advice. Information may also change from time to time to suit industry and business needs, requirements and trends.