Top 4 Benefits of Embracing Environmental Sustainability in Your Business
Published on: September 20, 2019
Climate change concerns and sustainability awareness are growing rapidly and more people are becoming environmentally-conscious. While this is great news, it also raises a red flag for businesses that haven't yet addressed environmental matters.
Recent research shows that people want brands that are engaged in environmentally sustainable initiatives. For example, in the UK and the USA, those people are already 88% of the population.
Sustainability is not only a current trend, as climate change is a reality. Embrace the Environmental Revolution, add value to your business, and save money. It's a win-win deal.
So, if your business hasn't thought about embracing sustainability yet, now is the perfect time—and we're here to help you!
How do you get there?
You need a plan, and ISO 14001 – an International Standard that specifies requirements for an effective Environmental Management System (EMS) – will help you with that. ISO 14001 provides you with a framework to address environmental issues and manage the business's impact on the environment.
What are the benefits for your business?
Here are the top four reasons why engaging with sustainability practices and having an Environmental Certification will bring many benefits and add value to your business.
1. You will gain competitive advantage and innovate more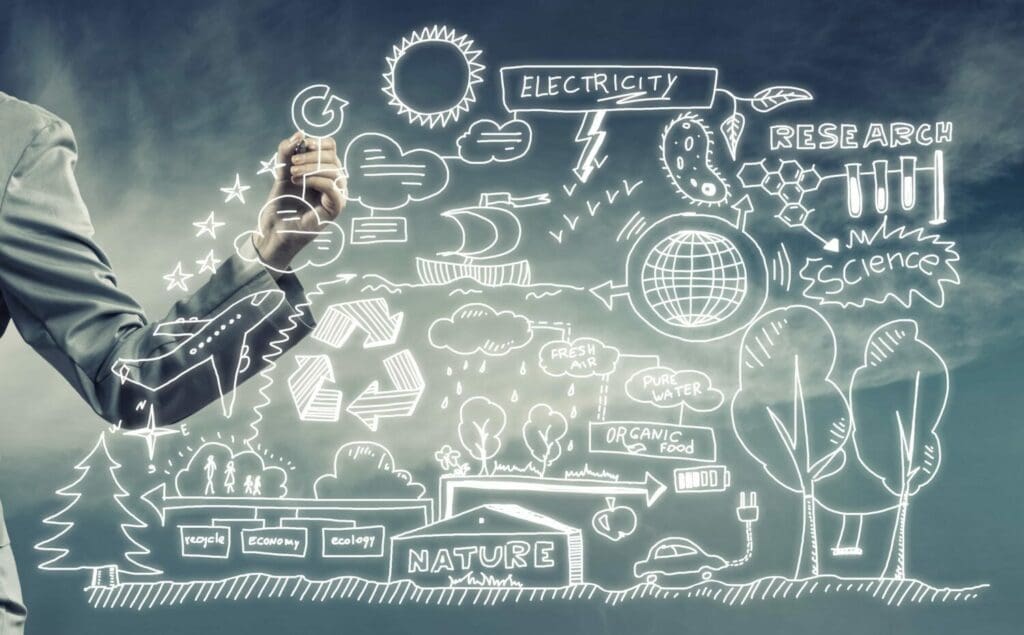 Creative and innovative solutions to reduce the environmental impact of organisations' operations can inspire new ideas and "open doors" for competitive advantage and innovation within your business.
For instance, after years of expanding the use of solar energy throughout their stores and factories to increase the use of renewable energy for sustainable purposes, IKEA saw in it an opportunity to include solar panels in its product portfolio and started selling them for an affordable price in 2018 as part of its sustainable strategy.
2. You will save money, improve processes, and boost profitability
Research has found that adopting environmentally sustainable practices boosts efficiency and productivity within the business, which will lead to saving money through better use of resources, waste reduction and risk mitigation.
To give an example, by having an electricity consumption analysis conducted in your business you will be able to spot places where you are overusing energy. Then you would be able to address the issue and minimise energy waste and save a considerable amount of money.
3. You will increase your business image and reputation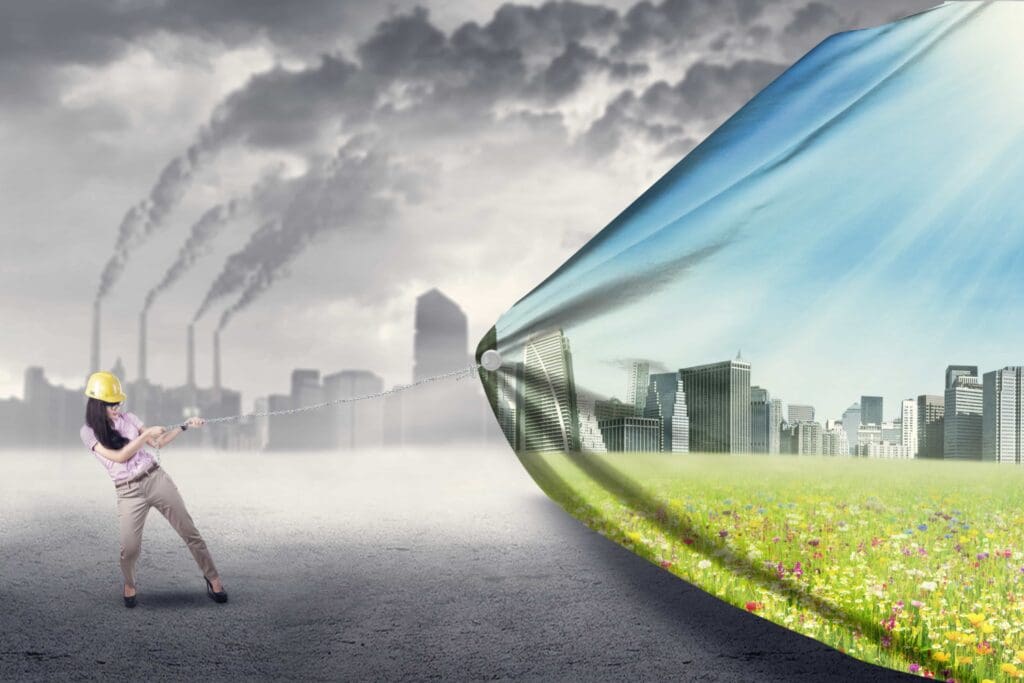 Organisations who are able to share and align with customers' values are more likely to build trust and loyalty. However, according to the United Nations, only 28% of people around the world believe organisations are doing enough for society and the planet.
With that said, by demonstrating real commitment to being more sustainable and environmentally responsible you will promote your business as environmentally friendly, improving its image and engagement with customers.
A case in point is, ADIDAS started producing sneakers made out of recycled fishing nets removed from the Ocean. This is a great attitude to help the planet, but an even better marketing strategy to increase their image as this action resulted in higher customer engagement and increasing brand visibility through spontaneous media.
And more… Since profitability and growth are not enough metrics to analyse businesses anymore, increasing your image and reputation when it comes to environment actions and contribution to society also attracts investors, and increases shareholders and government trust in your organisation.
4. You will grow your business and market share
Many organisations that have sustainability in their business model will only do business with companies who are on the same page. Also, government bodies and international organisations might require an International Environmental Certification in their contracts and tenders.
With ISO 14001 Certification your organisation will be pre-qualified to bid for those deals and expand your operations and market share.
Getting Certified can be easier than you think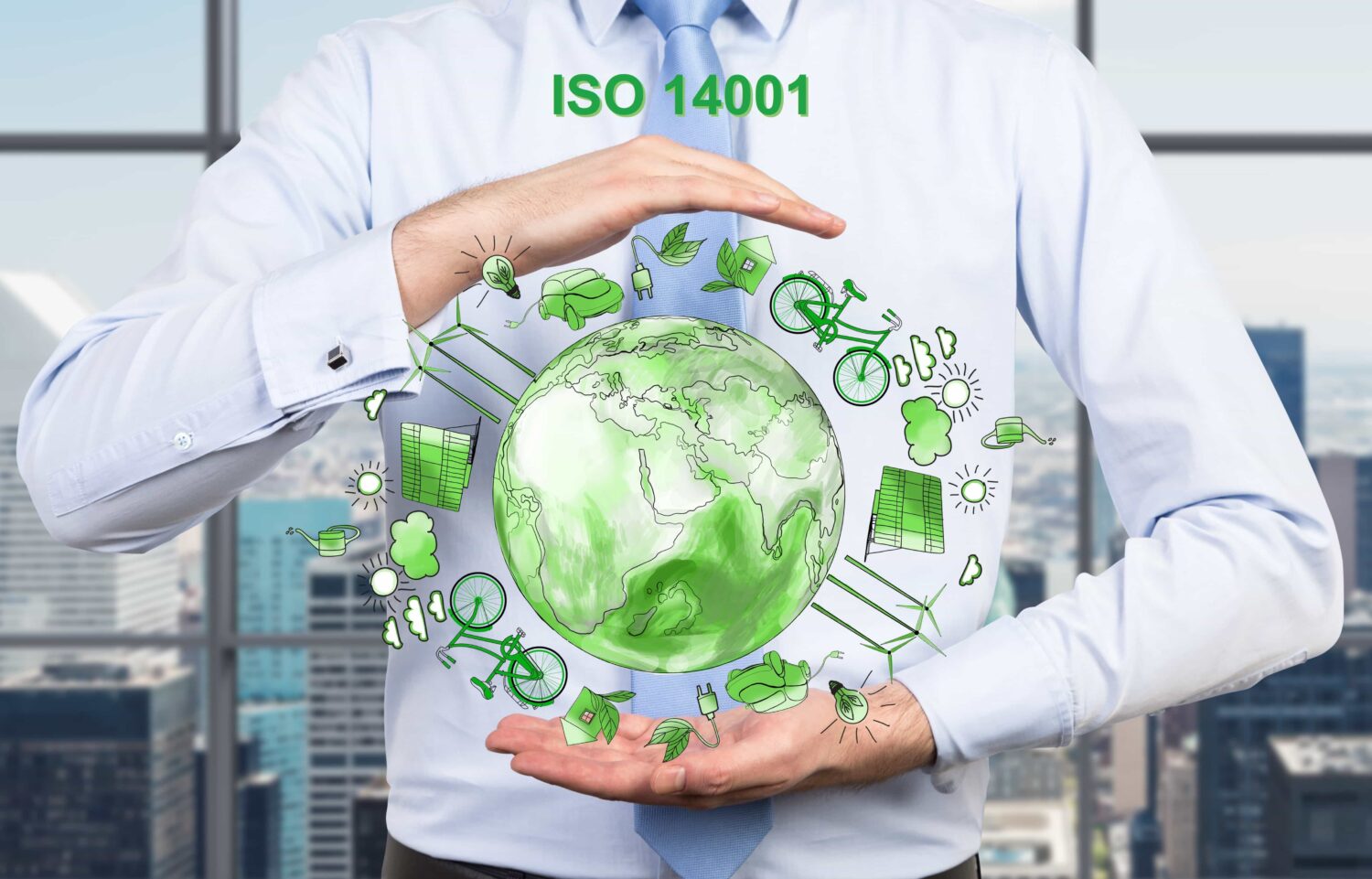 At ISO Certification Experts, our team has successfully assisted businesses to implement Environmental Management Systems and achieve ISO 14001 Certification, and we are ready to help you get yours.
We've helped our clients achieve lots of exciting sustainability goals, starting with simple, achievable and practical ideas such as:
All you need to do now is decide when, then we'll work with you to define your goals and where your business is starting from – we'll guide you through the rest.
Don't worry about the paperwork. Contact us and start enjoying the benefits of becoming an Environmentally-Friendly Business.
Andressa (alias Andy) is the General Manager of ISO Certification Experts and ICExperts Academy, heading our Marketing department and coordinating the internal improvement initiatives and projects. With an MBA in Project Management, and over 10 years of experience in customer service and project management across many industries, she brings valuable knowledge to the business and our operations. Alongside her professional expertise, Andressa holds a genuine passion for sustainability and the environment.
All information on this blog site is for informational purposes only. As this information is based on our professional experience, opinion, and knowledge, we make no representations as to the suitability of this information for your individual business circumstances. Especiality Pty Ltd trading as ISO Certification Experts and all related businesses and brands will not be liable for any errors, omissions, legal disputes or any damage arising from its display or use. All information is provided as is, with no warranties and confers no rights.
We will not be responsible for any material that is found at the end of links that we may post on this blog site. The advice, ideas, and strategies should never be used without first assessing your own personal business situation or seeking professional and/or legal advice. Information may also change from time to time to suit industry and business needs, requirements and trends.