Business Process Improvement
Want expert advice on how to improve your business?
Why not find out how we can help with an obligation free Strategy Session?
The Process Approach, which is referred to throughout the ISO Management System Standards, is intended to continually enhance business efficiency, and effectiveness in achieving the business objectives and targets.
Plan-Do-Check-Act (PDCA) methodology is a tool used to continually define, implement and control improvements throughout each business process, truly integrating continual improvement throughout all that you do.
Our Experts can assist and guide you with continually improving your business processes, whether it be as part of a project to upgrade your business systems for Certification Readiness, or simply to improve what you already do well.
Over the years we've developed strategies and tools to facilitate this process effectively and efficiently for your business, saving you hours that you just don't have, and getting you back to what you do best.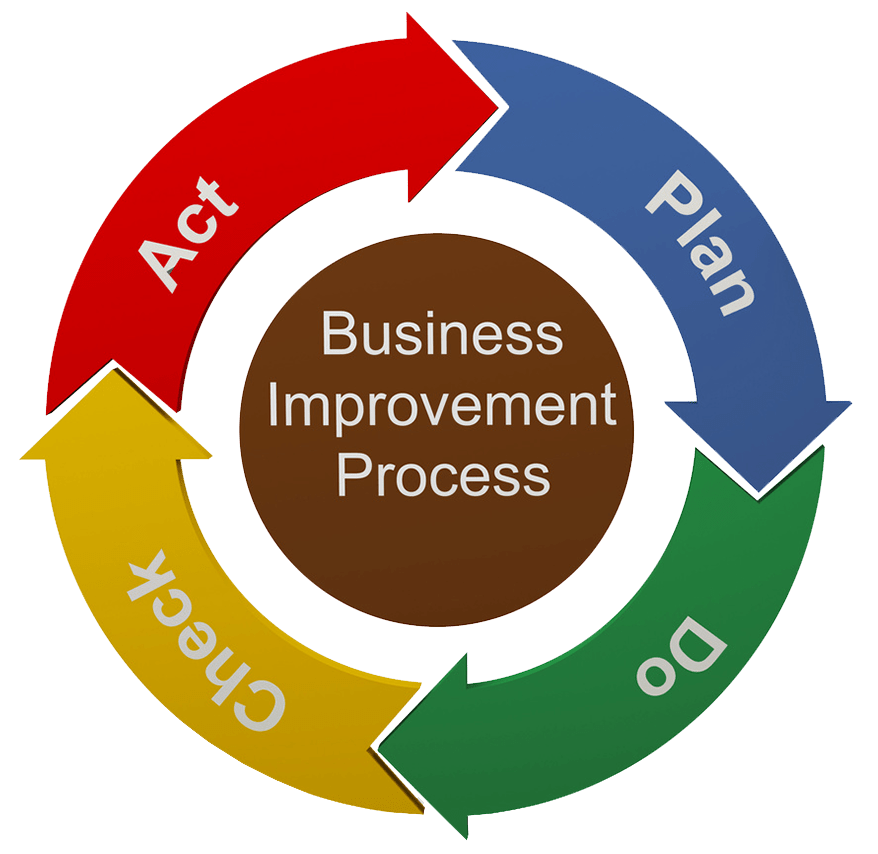 The ISO Standards we can help you with
Ready to get started?
Book a FREE Strategy Session with us to discuss the best approach for your business, understand the benefits for your organisation, and find out how we can best help you achieve your goals!