Online FREE Strategy Session
Do you have questions about the process to achieve Certification to an ISO Management Systems Standard?
This is your chance to get all the answers you need!
What to expect
We know that achieving certification to ISO Management System Standards can be a challenging and overwhelming road. That's why our goal is to make this process as smooth as possible for you and your business!
The one-hour free online consultation is a chance for you to get all your questions about the Certification process to ISO Management System Standards answered. Most importantly, it's an opportunity for us to get to know your business and plan the best strategy towards your Certification Readiness and provide you with a tailored fee proposal.
After booking your online meeting, you will receive an email with the meeting link to join from any device. We use Google Meet, but no worries: you don't need to have a Google account or install any software, simply click on the link in the email to join the session!
Don't worry:
This online meeting is a completely free consultation with no strings attached and no hidden fees.
We work with all industries and all sizes of organisations, so we're used to adjusting our services to suit your resources and business requirements.

After the Strategy Session, we will provide you with a customised fee proposal to meet the business needs identified during the consultation.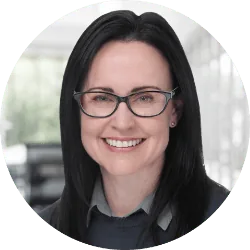 Meet Erica Smith
Erica is the founder and Managing Director of ISO Certification Experts, established in 2007. With over 20 years of experience across a wide range of industries, including but not limited to, construction, architecture, electrical, communications, manufacturing, security services and various professional services, she's extremely passionate about delivering the most effective management solutions to each business. As a result, every company we have taken through our Certification-Readiness Process has achieved Certification first time!
Let's get started!
To book your FREE online Strategy Session with Erica Smith, our Managing Director and Expert, choose your preferred date and select a free time slot below.
This is an online meeting. Once it's booked, you will receive an email with the link to join the meeting – no apps or logins will be required.