ISO 45001:2018
Occupational Health & Safety Management Systems
Need to achieve and maintain Certification to the ISO 45001:2018 Standard?
Book a FREE Strategy Session to discuss the best solution for your business, and how we can help you.
Does your business need to achieve or maintain Certification to the ISO 45001:2018 Standard in order to win your next big contract, while growing and improving your business?
Let our expert ISO Management System Consultants guide you with a tailored approach to meet your goals!
What is the ISO 45001:2018 Occupational Health and Safety Management System Standard?
The ISO 45001:2018 Occupational Health and Safety (OHS) Management System Standard provides a framework for managing and preventing work-related injury and illness by identifying risks and opportunities to eliminate hazards and minimise risks (including system deficiencies). The standard assists organisations of any size, type, or industry in taking effective preventative actions to promote a safe and healthy workplace, while also effectively addressing legal and ethical concerns.
Various factors can contribute to the hazards and risks associated with poor working conditions, such as: governance gaps, failure to comply with the law, insufficient resources, scarce knowledge, unsustainable business practices, and the lack of a culture of prevention, just to name a few. Effective implementation of the ISO 45001:2018 Standard should provide a systematic approach to enable organisations to address and manage these OHS risks, and improve their ethical and safety reputation among customers, employees, and other stakeholders.

ISO Standard Documents
The ISO 45001:2018 Standard is an actual document developed by the International Organisation for Standardisation (ISO) detailing the standard's clauses and requirements. We hecommend that your business purchases a copy of the ISO 45001:2018 Standard document, to fully understand the requirements for successful implementation. Visit Standards Australia to purchase a copy.
Why ISO 45001?
Achieving ISO 45001:2018 Certification is a crucial measure for organisations of all sizes towards enhancing workplace health and safety, as well as overall business performance. ISO 45001 is an internationally recognised Occupational Health and Safety Management System (OHSMS), providing organisations with a globally respected standard to demonstrate their commitment to employee welfare and risk reduction.
Organisations that hold an ISO 45001 Certification showcase their dedication to maintaining a safe and healthy work environment, fostering trust among stakeholders, clients, and potential partners. Furthermore, it demonstrates commitment to upholding industry best practices and compliance, enhancing business reputation and competitiveness in the market.
In fact, achieving Certification to ISO 45001 can serve as a significant competitive advantage. It not only helps expand your market potential by qualifying your business for more lucrative projects, such as government tenders and grants, but it can also aid in fulfilling other contract or product requirements, and be used to lower insurance premiums.
The safety standard serves as a powerful business safety improvement tool, enabling organisations to identify and address potential hazards, minimising workplace accidents and incidents, and boosting operational efficiency. This systematic approach to OHSMS implementation not only reduces workplace injuries and illnesses, but also results in increased productivity and reduced downtime.
Who needs ISO 45001 Certification?
ISO 45001:2018 Certification is designed for organisations of all sizes and industries that are committed to ensuring the health, safety, and well-being of their employees and stakeholders. Any business, whether it operates in high-risk sectors such as construction, manufacturing, or transportation, or in low-risk sectors like offices or retail, can pursue the safety standard, and reap its benefits.
ISO 45001 helps organisations comply with relevant health and safety regulations, reduce operational disruptions, and improve productivity. Embracing the safety standard not only protects employees but also enhances the organisation's reputation, attracting stakeholders who prioritise safety and ethical practices.
The standard is designed to be generic and flexible, meaning that the requirements can be adapted to any industry, regardless of scope or size. The process of implementing the requirements of an ISO 45001 is very similar regardless of the size of your business; it will be adapted to the scale, complexities and needs of each organisation and industry.

We've helped over 200 client organisations achieve Certification across 15 different industries and different sized enterprises. Want to check if ISO 45001 is the right fit for your business? Book a FREE Strategy Session to discuss your needs.
Benefits of ISO 45001:2018 Health and Safety Management Systems

Provide a safer and healthier workplace
Improve hazard identification and control

Increase employee satisfaction and safety

Improved productivity through less incidents and downtime

Greater control and management of health and safety risks
General Benefits of ISO Management System Standards

Qualify for more tenders, contracts and international trade

Increase and improve brand reputation to boost stakeholder confidence

Improve business planning and align with organisational strategy

Higher profit margins and reduced costs through improved efficiencies

Improve business structure and standardise systems for sustainable growth
Steps of ISO 45001 Certification Process
01
Planning
Comprehending the ISO 45001 standard requirements is vital. Planning may also entail conducting a Gap Analysis to grasp the current state of the organisation's documentation against the ISO 45001 requirements, unless beginning fresh. Subsequently, a strategy is developed to address these gaps and create a structured path for the Certification Process.
02
Documentation Development
In this phase, documentation must be developed to form an Occupational Health & Safety Management System (OHSMS), including OHS policies, procedures, work instructions, and business planning documentation. This is the point where the knowledge in comprehending and implementing the Standard requirements comes into play, and expert consultants help you save money and time by strategically addressing these tasks.
03
Implementation
The implementation of the OHS (also known as WHS) Management System is extended throughout the entire organisation, and proper guidance for employees to understand the documentation and their respective duties is key at this stage. Carrying out an Internal Audit and a Management Review are also requirements, to ensure that processes are implemented, followed, and executed accordingly, while ensuring alignment with the ISO 45001 requirements in preparation for the external audits.
04
External Audits
During this step, you need to engage a Certification Body (aka Conformity Assessment Bodies). These accredited organisations will conduct the Certification (External) Audits to evaluate your organisation's OHSMS against the ISO 45001 requirements. Auditors will assess the management system's effectiveness, its conformance with ISO 45001 standards, and its capacity to deliver reliable outcomes. Following a successful completion of the External Audit, your organisation will receive your ISO 45001 Certification. Find out how to select the right Certification Body for your business here.
05
Continual Improvement
Once Certification is achieved, it's valid for 3 years. Over this time, your Certification Body will return to conduct annual surveillance audits to verify your business ongoing commitment to its OHS management. Ongoing activities are required by your organisation to be regularly conducted, ensuring your OHSMS continues to meet the requirements of the ISO 45001 standard, and your Certification Body auditor will check evidence of this. Find out more here.
The Certification Readiness journey for ISO 45001
The Certification Readiness Process is broken down into 3 Phases. We can tailor our service for you depending on your needs. The infographic shows the steps of the entire process.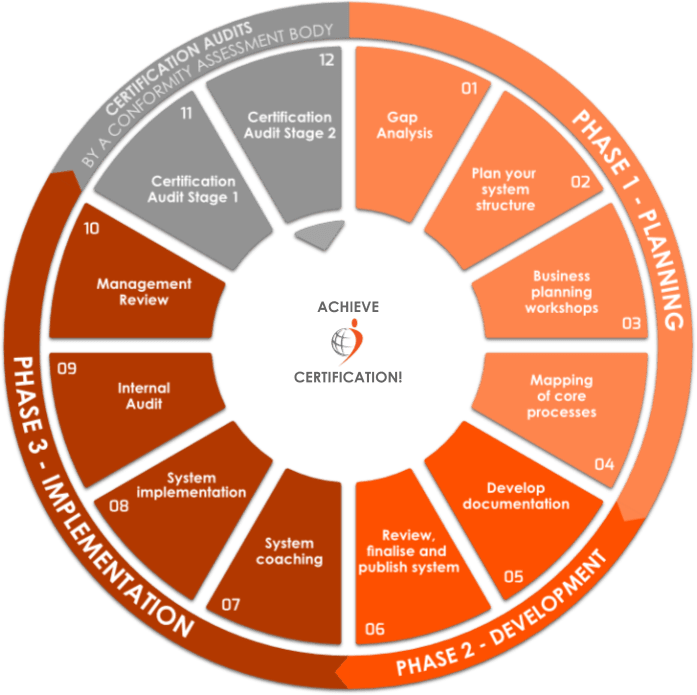 Get your FREE Certification Readiness Process Diagram today!
How we can assist you
Our services are customisable for each business, depending on your specific needs.
Ready to get started?
Book a FREE Strategy Session with us to discuss the best approach for your business, understand the benefits for your organisation, and find out how we can best help you achieve your goals!
What our clients have to say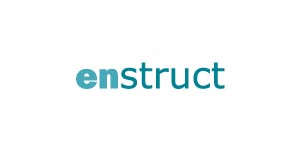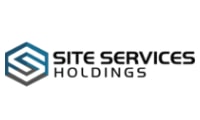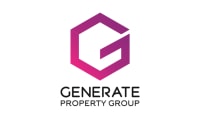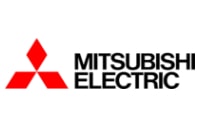 History of ISO 45001
ISO technical committees perform evaluations of all ISO Standards roughly every five years. If a standard is modified and improved due to such an evaluation, a new edition of the standard will be issued by ISO, with the new title indicating the year in which the revision occurred.
While the first version of ISO 45001 was published in 2018, there were other standards previously available for businesses to get Certified to, which are currently superseded or in the process of being replaced by ISO 45001:2018. Here is a brief history of the Occupational Health and Safety Management System Standard:
OHSAS 18001:2007
Withdrawn
First published in 1999, OHSAS 18001 provided a framework for organisations to manage their OH&S risks and ensure compliance with relevant laws and regulations. While it wasn't an official ISO Standard, OHSAS 18001 was superseded at the end of 2021 by ISO 45001:2018.
AS/NZS 4801:2001
Withdrawn
AS/NZS is an Australian and New Zealand standard for OH&S Management Systems. It provides a framework for organisations to manage their occupational health and safety risks, and improve the safety and well-being of employees. From 13 July 2023 onwards, AS/NZS 4801:2001 will be superseded by ISO 45001:2018.
ISO 45001:2018
Current Version
Published for the first time in 2018, ISO 45001 was created to provide a more comprehensive and globally recognized standard for occupational health and safety management. Prior to its creation, different countries had their own standards and regulations for OH&S management, which made it difficult for organisations operating across borders to ensure compliance with all the relevant requirements.
Frequently asked questions about ISO 45001:2018
Have a question we didn't answer here? Visit our full FAQ page.