Internationally Recognised
Learn to perform an Information Security Management Systems audit
The ISO 31000 Risk Manager eLearning training course is designed to help you understand the practical approaches that are involved in the implementation of a Risk Management framework in an organisation to identify, analyse, treat, assess and evaluate risks.
Developed and delivered by PECB (accredited by the International Accreditation Service – IAS), this training course will add incredible value to your career and professional profile by offering worldwide recognised certification.
How it works
Book your course, and follow the email prompts to set up your self-paced training.

Access course materials and video content on a device of your choice using the KATE training app.
Book the online exam for your most convenient date and time via the PECB Exams portal (exam currently only available on Windows devices).
Apply for a PECB Certified ISO 31000 Risk Manager Credential.
Course Curriculum
The entire course is self-paced, with the content provided in video format. Following each section there will be a mini-quiz, and at the end of each module there will be a scenario-based quiz to test your knowledge and understanding of the topics
Are you ready to become an ISO 31000 Risk Manager?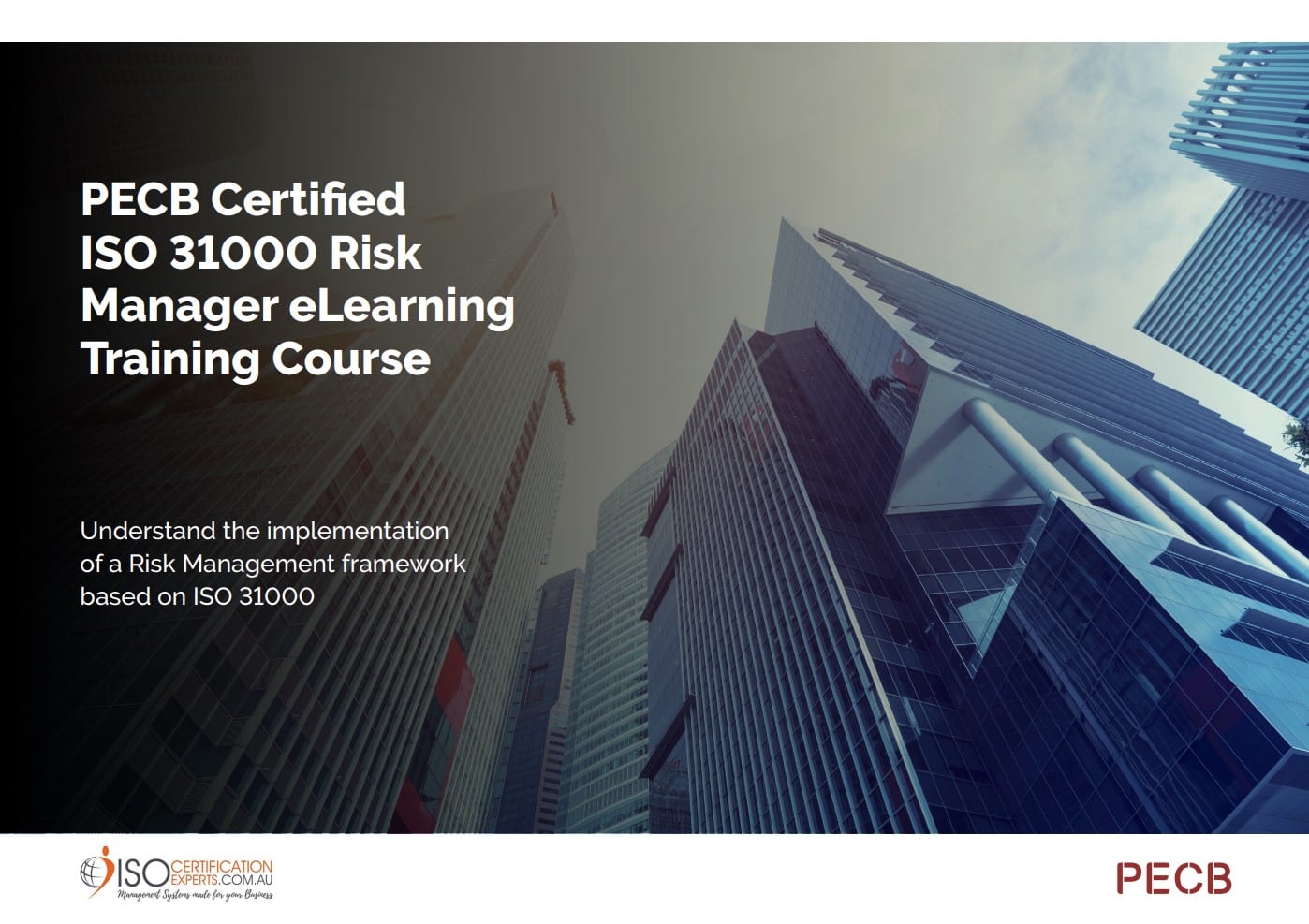 Get your FREE Course Guide today!
Need to qualify your team?
Check out our discounts for businesses when buying courses in bulk
Certification
After successfully passing the exam, you can apply* for one of the credentials below depending on your proven experience. You will receive the certificate once you comply with all the requirements related to the selected credential.
| | | | | |
| --- | --- | --- | --- | --- |
| Credentials | Exam | Professional experience | Risk Management experience | Other requirements |
| PECB Certified ISO 31000 Provisional Risk Manager | PECB Certified ISO 31000 Risk Manager exam or equivalent | None | None | Signing the PECB Code of Ethics |
| PECB Certified ISO 31000 Risk Manager | PECB Certified ISO 31000 Risk Manager exam or equivalent | Two years (One year of work experience in Risk Management) | 200 hours | Signing the PECB Code of Ethics |
* Your first certification application fees are included in the course price. After that, you must renew your certification yearly.
For more information about ISO/IEC 27001 certifications and the PECB certification process, please refer to the Certification Rules and Policies.
Technical Requirements
This training course is delivered via a PECB training app called KATE.
All you need in order to access this training course is:
Questions? Contact us!
If you'd like more details about the ISO 31000 Risk Manager Training course or need help to enrol, please don't hesitate to reach out to our team.