ISO 9000 Family of Standards
Published on: August 21, 2020
You've probably heard of ISO 9001:2015 – the Internationally-recognised Quality Management Systems Standard, but did you know that there's an entire family of standards that support it?
The ISO 9000 family is the world's best-known quality management set of standards. Collectively, they form the basis of a framework for business continual improvement and operational excellence.
The requirements are generic and are intended to be applicable to any organisation, regardless of its type, its size, the products and services it provides, or the country(ies) it trades in and with.
The family of standards comprises:
Using the entire family of standards in an integrated manner will provide the greatest value to an organisation in pursuit of effective quality management.
Although your management system can only be certified to ISO 9001, it's recommended to first use ISO 9000 to become familiar with the fundamental concepts, principles and vocabulary of a quality management system prior to adopting ISO 9001 to achieve an effective level of performance.
ISO 9002 is a Technical Specification containing examples, descriptions and options that aid both in the implementation of a quality management system and in strengthening its relationship to the overall management of the organisation.
The practices described in ISO 9004 may then be implemented to make the quality management system more efficient in achieving the business goals and objectives.
ISO 9000:2015
Quality Management Systems – Fundamentals and vocabulary
Explains the fundamentals of quality management systems and provides definitions for the terminology used in the 9000 series.
It sets the stage for understanding the basic elements of quality management and introduces the seven quality management principles and the use of the process approach to achieve continual improvement.
ISO 9000 is not intended for certification, regulatory or contractual use.
This Standard does not contain any requirements – an organisation cannot be "ISO 9000 certified".
Expert Tip
It's technically incorrect for an organisation to state that they're "ISO 9000 Certified". It is common for organisations worldwide to use this term. However, the ISO 9000 Standard doesn't have requirements, so it can't be certified to. In relation to the ISO 9000 family of standards, it is only correct to say "ISO 9001 Certified". ISO 9001 is the only standard in the family that can be certified to.
ISO 9001:2015
Quality Management Systems – Requirements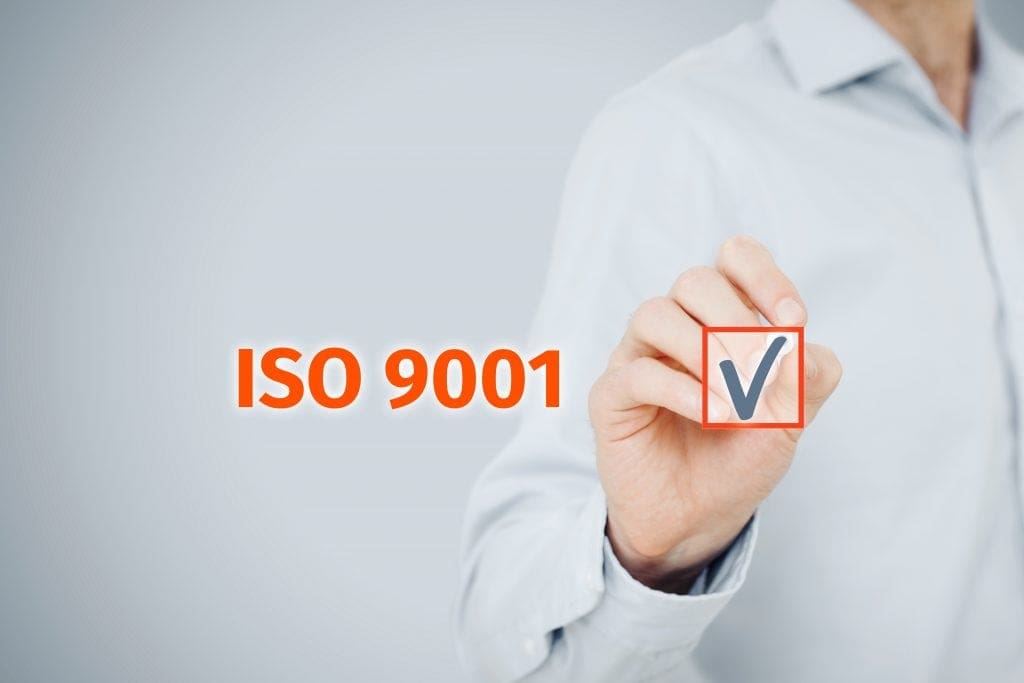 This is the only standard in the family that can be used for certification and contractual purposes.
ISO 9001 specifies the requirements for a quality management system that an organisation must meet in order to demonstrate its ability to consistently provide products and/or services which fulfil its customer needs and expectations, enhance customer satisfaction, and comply with all applicable statutory, regulatory and industry requirements.
The following clauses in the standard specify the areas to be considered when implementing a quality management system:
In order to achieve Certification to ISO 9001, all requirements need to be considered. If any requirements across these clauses are not applicable to the scope of the organisation's activities, a justification needs to be provided as to why, and recorded as part of the scope wording.
ISO 9001 requires that you plan and manage the processes necessary to continually improve your management system and your entire organisation. Continual improvement is a process of increasing the effectiveness of the organisation in order to fulfil the business policies and objectives, which are updated periodically.
ISO/TS 9002:2016
Quality Management Systems – Guidelines for the application of ISO 9001:2015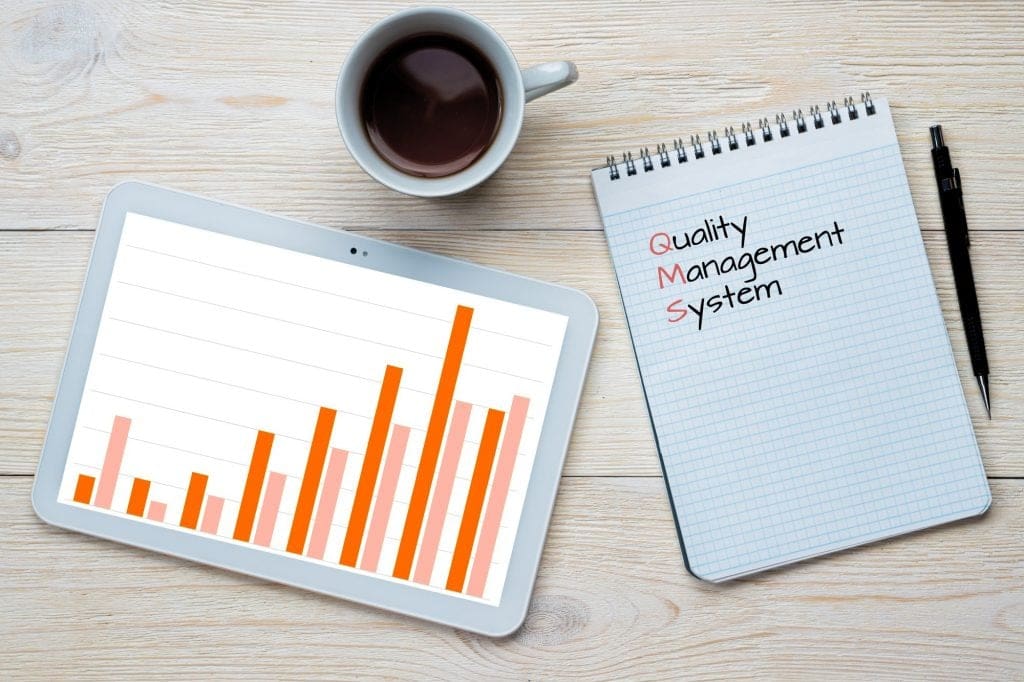 This Technical Specification (TS) was produced to assist users in the implementation of a quality management system based on ISO 9001:2015. It's intended to be informative and provides guidance on the intent of the requirements in ISO 9001, with a clause by clause correlation to Clauses 4-10. It doesn't add to, subtract from, or in any way change the requirements.
It includes examples of possible steps an organisation can take to meet the requirements. It doesn't prescribe mandatory approaches to implementation, or provide any preferred method of interpretation.
ISO 9002 is not intended for certification, regulatory or contractual use.
ISO 9004:2018
Quality Management Systems – Quality of an organisation – Guidance to achieve sustained success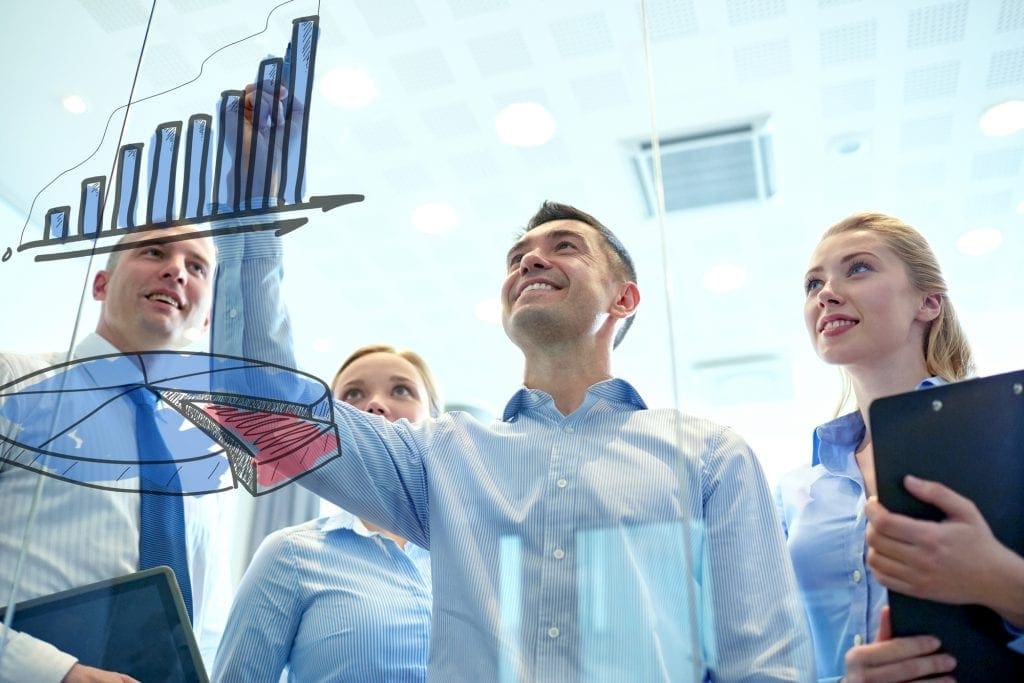 Provides guidelines for enhancing an organisation's ability to achieve sustained success, consistent with the quality management principles provided in ISO 9000.
The sustained success of an organisation is the result of its ability to achieve and maintain its objectives in the long term, which is a complex and demanding challenge in today's ever-changing environment for any business.
The Standard promotes a self-assessment tool for the review of the maturity level of the organisation, covering leadership, strategy, management system, resources, and processes to identify areas of strength and weakness as well as opportunities for improvement and innovations.
ISO 9004 can be used to go beyond ISO 9001 to strengthen the organisation's competitive position and provide improvements to operational efficiency. It provides a wider focus on quality management than ISO 9001 and guidance for the systematic and continual improvement of the organisation's overall performance.
It can be used alongside ISO 9001 and other management system standards, and it can also be used independently.
ISO 9004 is not intended for certification, regulatory or contractual use.
Where to from here?
The majority of new users of the ISO 9000 family of standards obtain measurable benefits very soon after integrating the requirements throughout their business operations. These initial benefits are generally due to improvements in the organisation of the business processes and clarity of communication channels.
Like all things, management systems can either improve or become less effective. They don't, and shouldn't, remain static for long.
In order to ensure that the initial efforts in implementing an effective management system are then strengthened throughout the organisation, it's critical that the internal auditing, identification of opportunities for improvement, and management review processes are also effective. These important guiding activities for the continual improvement of the management system should be conducted by individuals who have completed appropriate training and achieved demonstrated competence in management systems auditing and improvement.
References:
ISO/TC 176, the ISO technical committee specialised in quality management, "Selection and use of the ISO 9000 family of standards", Edition 4, 2016, https://committee.iso.org/tc176sc2.
International Organization for Standardization, "ISO 9000 Family Quality Management", https://www.iso.org/iso-9001-quality-management.html.
Erica is the Managing Director of ISO Certification Experts and ICExperts Academy. She has been helping businesses with their ISO Certification needs for over 20 years. Erica is also a Certified trainer, implementer and auditor for the ISO 9001, ISO 14001, ISO 45001 and ISO 27001 standards. Erica primarily heads up the day-to-day operations of the businesses, and is also a current member of the Standards Australia Committees: QR-008 Quality Systems and ISO 9001 Quality Management Brand Integrity.
All information on this blog site is for informational purposes only. As this information is based on our professional experience, opinion, and knowledge, we make no representations as to the suitability of this information for your individual business circumstances. Especiality Pty Ltd trading as ISO Certification Experts and all related businesses and brands will not be liable for any errors, omissions, legal disputes or any damage arising from its display or use. All information is provided as is, with no warranties and confers no rights.
We will not be responsible for any material that is found at the end of links that we may post on this blog site. The advice, ideas, and strategies should never be used without first assessing your own personal business situation or seeking professional and/or legal advice. Information may also change from time to time to suit industry and business needs, requirements and trends.