What is an Integrated Management System?
Published on: September 23, 2022
Suppose you're looking to get your business certified to multiple ISO Management System Standards. Or, your business is already certified to one Standard, and you want to achieve certification to more ISO Management System Standards. Chances are you've seen the term Integrated Management System during your research – and if you haven't, you'll definitely put it on your radar after this article.
Continue reading to understand what implementing an Integrated Management System means and what the benefits of taking this approach are.
What is an Integrated Management System?
An Integrated Management System (IMS) refers to the outcome of the process of integrating requirements from multiple Management System Standards into a comprehensive framework within an organisation to support the business objectives.
This is possible because the most common ISO Management System Standards have overlapping requirements that can be integrated during the development of the business management system. This strategy can also be applied after the business has achieved its first certification.
For example, an organisation already certified to the ISO 9001:2015 Quality Management System Standard can take an integrated approach to upgrade its management system to also meet the requirements of the ISO 45001:2018 Occupational Health and Safety Management System Standard.
What is a Management System?
A Management System is a set of interrelated and interacting elements of an organisation to establish policies and objectives, and processes to achieve the objectives.
The documented information of a Management System generally comprises policies, processes, procedures and templates that define how a business is managed and operated towards achieving its goals.
A Management System can also conform to the requirements of one or more ISO Management System Standards. Read more about it here.
Why take an Integrated approach to a Business Management System?
Besides enjoying the benefits of what each ISO Management System Standard can offer, an IMS allows you to have a more consistent and streamlined system with combined tools and processes that will be easier to manage.
Implementing individual systems at different times may seem "cheaper" or less complicated. However, working with fragmented systems often leads to communication issues, time and cost inefficiency due to duplicated work and information across different departments, and can even affect employee morale with a lack of aligned objectives.
With the holistic approach of an IMS, an organisation can work together towards unified goals, saving time and money, and increasing efficiency by eliminating the annoyance of dealing with different processes for each discipline addressed in the management system.
For example, taking the integrated approach you can have one single Risk Management Process to cover the aspects related to all standards, instead of developing individual processes for each standard, that can all take the same (or very similar) approach across different topics. The same integration benefits could be applied across Training, Internal Audit, Management Review, Issues management and Continual Improvement processes.
Additional benefits of an Integrated Management System include:
Did you know?
There is an official ISO Handbook on "The Integrated Use of Management System Standards".
The Handbook contains three chapters:
If you're embarking on integrating previously separate systems in your business, this handbook might come in useful.
Combining the requirements of multiple ISO Management System Standards into an Integrated Management System
The most popular ISO Management System Standards have some overlapping requirements that can be integrated into a single system.
ISO 9001:2015 for Quality, ISO 45001:2018 for Safety, and ISO 14001:2015 for Environmental Management are the most common standards which are integrated into one management system due to their multiple overlapping requirements, as well as certain industries utilising all three of these standards as their best practice benchmark. While the ISO 27001:2022 Information Security Standard and quite a few other standards aren't yet as popular for integration as the standards mentioned above, they can also be integrated into a single management system.
Implementing an IMS is a cost-effective way for a business to efficiently implement the requirements of multiple ISO Standards. You can develop your integrated management system altogether, or in stages when adding more standards. For example, if your business is already certified to two ISO Management System Standards, and wants to become certified to a third standard further down the track, this can still be integrated into your existing management system.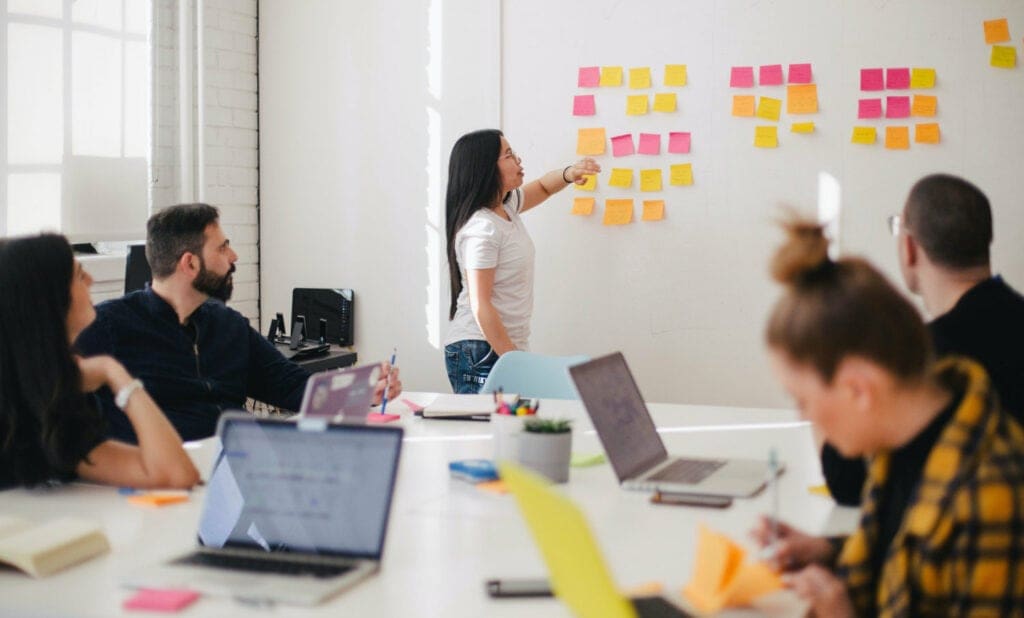 You are also able to extend the scope of your ISO Management System certification(s) to add multiple brands, branches and locations under the same business group. In this case, we're talking about integrating different parts of the business that weren't covered in the initial development of the management system, instead of adding in the requirements of additional ISO Standards.
When extending the scope of the management system and it's certification(s) in any way, you won't have to develop a new management system for each brand or branch or business location for example. An Integrated Management System is more time and cost-effective in the long term, as well as improving efficiencies with managing one single management system.
Extending the scope of your Integrated Management System can be done at any point during the three-year certification cycle. You can extend the scope in your scheduled annual surveillance or re-certification audits. Alternatively, you can do a one-off scope extension audit if you don't want to wait until your next scheduled audit.
Need assistance with extending the scope of your system or selecting which ISO Management System Standards will be most beneficial for your business?
Contact us and our expert ISO consultants can help!
Developing (or upgrading) a management system to meet the requirements of multiple ISO Management System Standards can be a challenging and complex task for organisations of any size and industry. There are many nuances to be observed, which, if missed, can demand more time and investment than necessary and ultimately put your certification(s) at risk.
With over 15 years of experience helping businesses develop and implement effective Management System solutions, we have the expertise to help you identify which ISO Standards make sense and will be beneficial for your business. At ISO Certification Experts, we provide a tailored approach to develop, implement and help you achieve your ISO Management System certifications first time, guaranteed.
Erica is the Managing Director of ISO Certification Experts and ICExperts Academy. She has been helping businesses with their ISO Certification needs for over 20 years. Erica is also a Certified trainer, implementer and auditor for the ISO 9001, ISO 14001, ISO 45001 and ISO 27001 standards. Erica primarily heads up the day-to-day operations of the businesses, and is also a current member of the Standards Australia Committees: QR-008 Quality Systems and ISO 9001 Quality Management Brand Integrity.
All information on this blog site is for informational purposes only. As this information is based on our professional experience, opinion, and knowledge, we make no representations as to the suitability of this information for your individual business circumstances. Especiality Pty Ltd trading as ISO Certification Experts and all related businesses and brands will not be liable for any errors, omissions, legal disputes or any damage arising from its display or use. All information is provided as is, with no warranties and confers no rights.
We will not be responsible for any material that is found at the end of links that we may post on this blog site. The advice, ideas, and strategies should never be used without first assessing your own personal business situation or seeking professional and/or legal advice. Information may also change from time to time to suit industry and business needs, requirements and trends.