How Good Manufacturing Practices (GMP) can help your business meet the requirements for ISO 9001 Certification
Published on: October 22, 2021
Has your business been implementing Good Manufacturing Practices (GMP)? If the answer is yes, know that beyond the obvious benefits you get from following these guidelines, there is an extra one that you might've overlooked: ISO 9001 Quality Management certification-readiness.
The critical components of GMP relate directly to many elements of ISO 9001:2015 Quality Management Systems, which means that your business won't be far from meeting the standard's requirements, saving you time and resources to achieve an internationally recognised ISO Certification.
Keep reading to understand why this can be a good plan for your business.
GMP meaning and definition
Good Manufacturing Practices, or GMP, is a system that ensures manufacturing products (such as food, cosmetics, and pharmaceutical goods) are consistently produced and controlled according to set quality standards. Basically, this means using policies and procedures to ensure risks are minimised during production and are not carried over to the final product.
GMP guidelines provide direction for manufacturing, testing, and quality assurance to ensure that a manufactured product is safe for human consumption or use. Many nations have passed legislation requiring manufacturers to adopt GMP protocols and develop their own guidelines in accordance with local laws and regulations.
The 5 key elements of GMP and their relevance to ISO 9001 requirements
The key components of Good Manufacturing Practices are known as the 5Ps – People, Products and Primary Materials, Processes, Procedures and Premises and Equipment. These elements work as a guideline to manage each step of the manufacturing process, ensuring that the final product's quality and safety standards can be achieved.
As mentioned before, the GMP components are similar to many requirements of the ISO 9001 Standard. The table below shows this correlation very clearly:
| 5Ps of GMP | ISO 9001:2015 |
| --- | --- |
| People | Clauses 5.3, 7.1.2, and 7.2 |
| Products and Primary Materials | Clauses 6 and 8 |
| Processes | Clauses 7.5 and 8 |
| Procedures | Clause 7.5 |
| Premises and Equipment | Clause 7.1 |
Keep reading to get a better understanding of each of the GMP key elements:
1. People
Every manufacturing business requires people to perform its activities, and it's up to management to define specific roles and responsibilities that are in line with the business goals.
Developing a training plan makes it easier to identify competencies and manage the needs of all employees, crossing it with talent gaps and people's aspirations. Conducting regular performance reviews is another process that a business could establish, and improvements in productivity and performance are expected outcomes from this approach.
2. Products and Primary Materials
This is the most critical component of both GMP and ISO 9001:2015. After all, the quality of the product is determined by the primary materials and their course during the production activities. As such, the business should integrate Quality Control throughout all production stages.
ISO 9001 takes a risk-based approach in every area of your business. A Risk Assessment should be conducted on each step of the business processes. Manufacturing risks should be identified from receiving raw materials until the product gets to the primary consumer. It is crucial to have measures in place for mitigating possible risks such as cross-contamination, adulteration, and mislabelling, which can result in negative consequences to the business, product and the customer.
Identified risks can be controlled or mitigated by implementing GMP. It will ensure that robust Quality Assurance processes are in place, which means constant or periodic sampling, verifying/testing, and results evaluation concerning the specifications as a part of the overall quality management system. Quality does not only focus on the final product but also focuses on monitoring and control throughout the processes. Hence, GMP can assist in reducing losses and waste while also protecting the organisation and its employees.
Having a robust Quality Management System in place is critical to help achieve Quality Objectives, which is one of the requirements of ISO 9001.
3. Processes
Both GMP and the ISO 9001 Standard emphasise the need to have documented processes and periodically audit them. A business should have consistent processes that are clearly documented and communicated with the employees to ensure compliance.
Having established processes makes it easier to identify and control risks and monitor and investigate deviations. It also promotes efficient knowledge sharing and ensures the business can maintain quality throughout all the process steps.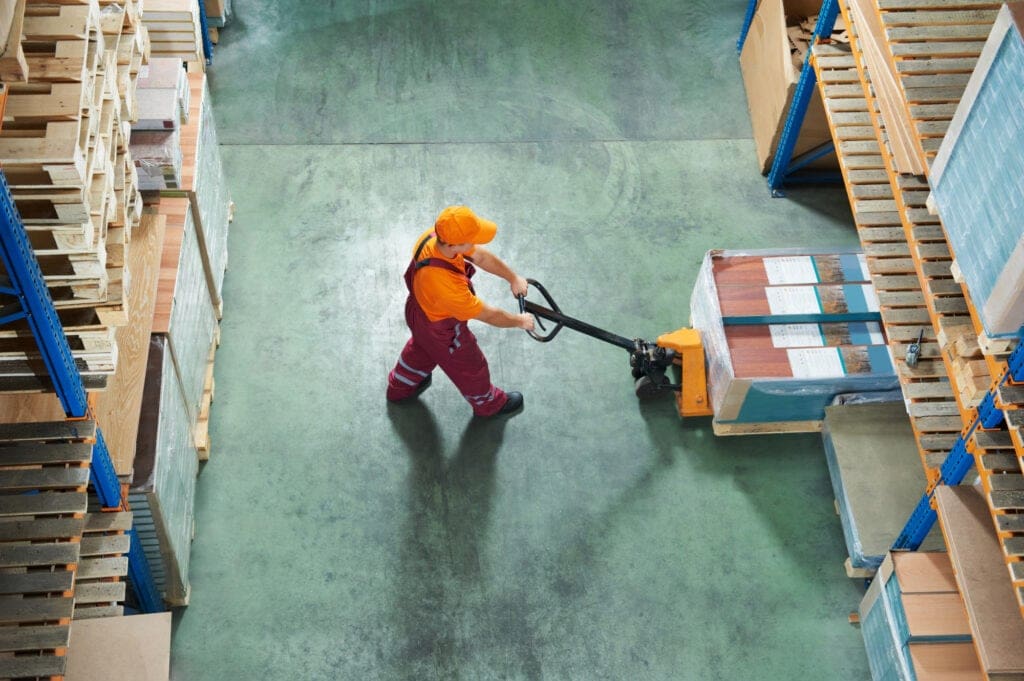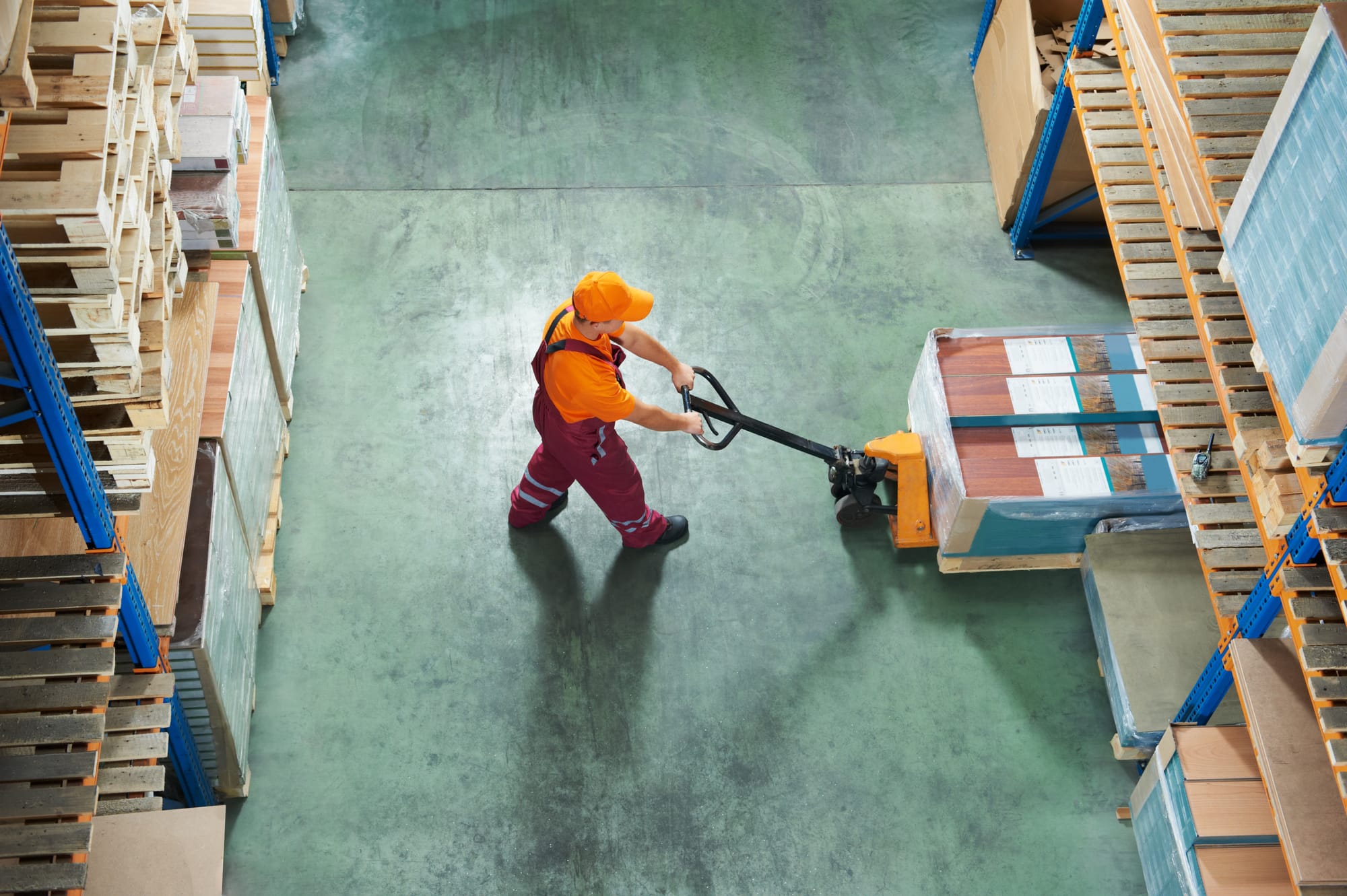 4. Procedures
In addition to the previous topic, Clause 7.5 of ISO 9001 and GMP require that the business documents its procedures. These can be guidelines, methods, flowcharts, steps of accomplishing critical tasks or processes.
Having documented procedures ensures consistent results, as any significant deviations that occur during manufacturing can be easily traced, investigated, and rectified. These are often called Standard Operating Procedures (SOPs) or Work Instructions.
Operators must be trained to carry out these procedures correctly and efficiently, completing relevant records for traceability purposes.
5. Premises and Equipment
ISO 9001 Clause 7.1.4 requires the environment to be conducive for performing work. GMP correlates to this requirement by detailing the necessary requirements for facility management.
Manufacturing organisations should strive to build their facilities and equipment in a way that allows for proper cleaning and prevents cross-contamination. For instance, food manufacturing facilities should have cleaning and sanitation schedules and programs in place to ensure the elimination of microbes.
Electrical power, lighting, temperature, humidity, and airflow must all be adequate and not have a negative impact, directly or indirectly, on the products and the people through their manufacture and storage, or the correct functioning of equipment.
Pest control is crucial in manufacturing premises, so a control schedule should be established to keep mice and any other undesired animals out of the facilities, as well as a drainage system and a plan that guarantees all access points are closed or sealed. Equipment maintenance and calibration must be done on a regular basis, performed by trained and competent personnel, who should keep records of it all.
The ISO 9001:2015 Standard also requires the business to have a maintenance and calibration program in place. This is necessary for the verification and validation of results, especially concerning laboratory tests.
If I have already implemented GMP, what are the benefits of achieving an ISO Certification?
Short and simple, an ISO Certification is internationally recognised, unlike GMP, which follows country-specific regulations. This means that you'll be qualified to do business beyond borders, amplifying your market.
Even if you don't have the ambition to operate internationally, the ISO Certification undeniably adds value to your business, as it states that you perform your activities under strict global quality standards. Additionally, by systemising the business to meet an ISO Certification, you are able to work more efficiently, reducing risks and operating under a framework that allows you to continually improve your management system and overall business performance.
As a manufacturing business, if you have been implementing GMP but aren't ISO 9001 Certified yet, you might want to consider it as you probably have already done a good deal of the work to meet many of the ISO 9001 requirements, making the way to getting the above-cited benefits much shorter.
Aqueline is a Consultant with a background in process engineering and food safety management. She develops customised management systems for our clients, to meet the certification-readiness requirements of ISO 9001, ISO 14001, ISO 45001 and ISO 27001.
All information on this blog site is for informational purposes only. As this information is based on our professional experience, opinion, and knowledge, we make no representations as to the suitability of this information for your individual business circumstances. Especiality Pty Ltd trading as ISO Certification Experts and all related businesses and brands will not be liable for any errors, omissions, legal disputes or any damage arising from its display or use. All information is provided as is, with no warranties and confers no rights.
We will not be responsible for any material that is found at the end of links that we may post on this blog site. The advice, ideas, and strategies should never be used without first assessing your own personal business situation or seeking professional and/or legal advice. Information may also change from time to time to suit industry and business needs, requirements and trends.