How ISO Standards contribute to the United Nations Sustainable Development Goals
Published on: June 28, 2022
In September 2015, the United Nations (UN) set an ambitious 15-year plan to address some of the most critical issues faced by the world. The Sustainable Development Goals (SDGs) are an action plan to enhance peace and prosperity, eradicate poverty, hunger and inequality, and ultimately protect the planet by 2030. The plan is globally recognised as a crucial step towards the world's future sustainability.
The SDGs comprise 17 global goals that call on contribution from all elements of society: local and national governments, businesses, industries and individuals. These elements encourage businesses to focus on global sustainable development on three levels: economic prosperity, social inclusion, and environmental sustainability.
ISO Standards contribute to all 17 SDGs. A single ISO Standard can contribute to multiple SDGs, helping achieve these goals by 2030. The 17 SDGs are as follows:
If you want to learn more about the United Nations 2030 Agenda, click here.
In the almost seven years since the adoption of the SDGs, the role of businesses in achieving these goals has become even more prominent. From small businesses to global organisations, the UN counts on their resources, power, and knowledge to assist with meeting this ambitious agenda.
In fact, Paragraph 67 of the Agenda 2030 states some of UN's expectations, requiring "all businesses to apply their creativity and innovation to solving sustainable development challenges", and for the governments to "foster a dynamic and well functioning business sector, while protecting labour rights and environmental and health standards in accordance with relevant international standards and agreements and other ongoing initiatives in this regard, such as the UN Guiding Principles on Business and Human Rights".
Still, it can be challenging for businesses to understand how they can truly be a part of this initiative. In this blog, we'll discuss how implementing and achieving certification to an ISO Management System Standard can be a fundamental step towards meeting the SDGs.
Sustainable Development Goals and ISO Standards
As previously discussed, the government, industry and consumers can all benefit from using ISO Standards, which support the three pillars of sustainable development: economic prosperity, social inclusion, and environmental sustainability. As globally recognised guidelines, based on international collaboration, ISO Standards provide a solid base where innovation can thrive, and are essential tools to help all parties contribute to the achievement of all 17 SDGs.
Consider that if the SDGs are the plan, the ISO Management Systems Standards are the tools to put it into practice. The two are so intertwined that the ISO organisation has identified individual standards which can significantly contribute to each of the goals. As the ISO Management Systems Standards cover almost every business industry and area possible, you'll find that there are numerous ISO standards that correspond to each of the SDGs, which gives every business the opportunity to help meet the SDGs by 2030.
Continue reading to find out how four of the main ISO Management System Standards (ISO 9001:2015, ISO 45001:2018, ISO 14001:2015 & ISO 44001:2017) can help your business play a substantial role in achieving the United Nations SDGs.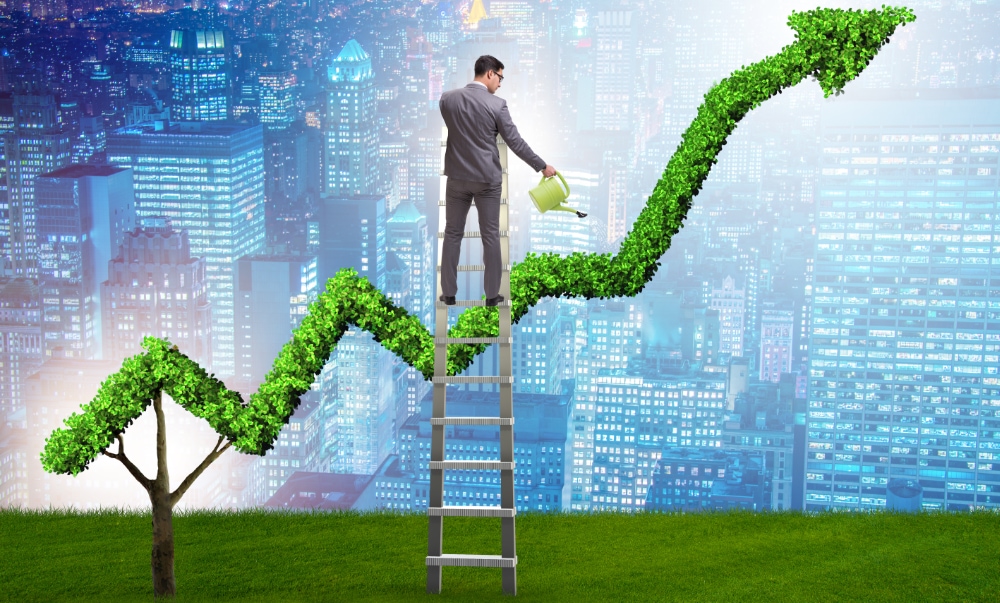 ISO 9001:2015 – Quality Management Systems
ISO 9001:2015 is globally recognised as the most popular management system standard, as it provides the framework for world-class business growth via a risk and opportunity based process approach to managing business.
It enables businesses to achieve, as well as benchmark, consistent performance and service, meeting (and exceeding) customer expectations, in addition to statutory and regulatory requirements.
The standard also enhances customer satisfaction by ensuring that an organisation's products and/or services meet the correct quality and expectations, which includes processes for continuous improvement, following the business management system. Successful implementation of ISO 9001:2015 also leads to reduced costs, as the business will increase its productivity, and operate more efficiently.
ISO 9001:2015 contributes to the following SDGs:
ISO 45001: 2018 – Occupational Health & Safety (OH&S) Management Systems
The ISO 45001:2018 Standard is designed to help businesses around the world ensure the health and safety of their workers, as well as meet legal obligations related to these.
Implementing a framework for managing OH&S risks and opportunities can eliminate hazards and minimise risks by taking effective preventive actions. This will allow the business to prevent work-related injury and ill health to workers, as well as promote a safe and healthy workplace, with reduced or zero inequalities.
With that being said, ISO 45001:2018 contributes to the following SDGs:
ISO 14001: 2015 – Environmental Management Systems
The ISO 14001:2015 standard can be utilised as a tool to improve environmental performance by addressing immediate and long term environmental impacts of business processes, products and services. This standard can be adopted by businesses of any size or type that want to improve resource efficiency, reduce waste and costs, and promote environmental sustainability.
Ultimately, ISO 14001:2015 is all about minimising any negative impacts on the environment (via adverse changes to air, water or land), complying with applicable laws and regulations, as well as continually improving in these areas by providing a framework for better management control.
ISO 14001:2015 is considered the most comprehensive standard in regards to sustainability and environmental responsibility; as such, it contributes to the following SDGs:
ISO 44001: 2017 – Collaborative Business Relationship Management Systems
The ISO 44001:2017 standard helps organisations globally, large and small in both public and private sectors, to build and develop effective collaborative business relationships.
ISO 44001 provides the framework for organisations to implement a robust, yet flexible, system of effectively establishing, managing and eventually ending collaborative working relationships involving two or more businesses. It focuses on achieving maximum value from working with others to achieve a common goal or outcome.
The Standard can be applied to manage relationships on several levels, for example:
ISO 44001:2017 contributes to the following SDGs:
Benefits of working towards implementing ISO Standards and achieving the SDGs
We understand that incorporating SDGs in your business plan and implementing an ISO Management System Standard can be an overwhelming task. However, it's important to consider that both SDGs and ISO Standards present businesses with great opportunities for ongoing and sustainable growth, widened market potential (including international trade) and the promotion of conditions that reflect improved and responsible business practices.
Additionally, the number of companies working to achieve the SDGs is increasing which demonstrates impressive commitment towards creating a more sustainable future. Essentially, for many businesses, aligning with the SDGs is a chance to make a positive impact as an organisation, and attract increasingly social and climate-conscious investors and consumers. Nowadays, corporate social responsibility goes beyond charity donations and controlled risks, and businesses that understand this earlier, gain a significant competitive advantage.
Depending on what your organisation does, and which industry your business is in, you can implement one or more ISO Standards to contribute to the SDGs. We can assist you in finding out which ISO Management System Standard is right for your business, as well as assist you with implementing the requirements and incorporating SDGs into your business plan.
References:
https://www.iso.org/sdgs.html
https://www.iso.org/files/live/sites/isoorg/files/store/en/PUB100429.pdf
https://www.un.org/sustainabledevelopment/
https://sustainabledevelopment.un.org/content/documents/21252030%20Agenda%20for%20Sustainable%20Development%20web.pdf
Erica is the Managing Director of ISO Certification Experts and ICExperts Academy. She has been helping businesses with their ISO Certification needs for over 20 years. Erica is also a Certified trainer, implementer and auditor for the ISO 9001, ISO 14001, ISO 45001 and ISO 27001 standards. Erica primarily heads up the day-to-day operations of the businesses, and is also a current member of the Standards Australia Committees: QR-008 Quality Systems and ISO 9001 Quality Management Brand Integrity.
All information on this blog site is for informational purposes only. As this information is based on our professional experience, opinion, and knowledge, we make no representations as to the suitability of this information for your individual business circumstances. Especiality Pty Ltd trading as ISO Certification Experts and all related businesses and brands will not be liable for any errors, omissions, legal disputes or any damage arising from its display or use. All information is provided as is, with no warranties and confers no rights.
We will not be responsible for any material that is found at the end of links that we may post on this blog site. The advice, ideas, and strategies should never be used without first assessing your own personal business situation or seeking professional and/or legal advice. Information may also change from time to time to suit industry and business needs, requirements and trends.