ISO 14000 Family of Standards
Published on: May 26, 2021
ISO 14001:2015 is a well known International Standard that any business can be certified to and it focuses on the organisation's Environmental Management System. Benefits of implementing the requirements of this Standard in your business include:
An Environmental Management System can be implemented by any business, and for it to be effective and efficient, a number of environmental management Standards should be referenced together to develop it. These Standards make up the ISO 14000 Family of Standards.
The ISO 14000 Family of Standards comprises nine Standards, with ISO 14001:2015 focusing on the requirements in relation to environmental systems and the other Standards in the family providing further guidance. There are six main Standards that are usually applicable to any business that is implementing an Environmental Management System. These are listed below:
ISO 14001:2015
Environmental Management Systems – Requirements with guidance for use
ISO 14001:2015 is the core standard of the ISO 14000 Family, and it sets out the requirements for an Environmental Management System. It is the only standard in the family that a business can be certified to.
It's based on the Plan-Do-Check-Act model (PDCA) and focuses on continual improvement of environmental management. ISO 14001:2015 can be used as a tool to improve environmental performance by addressing immediate and long term environmental impacts of business processes, products and services.
This standard can be adopted by businesses of any size or type that want to improve resource efficiency, reduce waste and costs, and promote environmental sustainability. This standard can be applied at different levels in the business, from the organisational level down to the product and service level, with the aim of continually improving environmental performance and compliance to applicable legislation.
A business that successfully attains ISO 14001:2015 Certification enjoys benefits such as:
ISO 14002-1:2019
Environmental Management Systems – Guidelines for using ISO 14001 to address environmental aspects and conditions within an environmental topic area – Part 1: General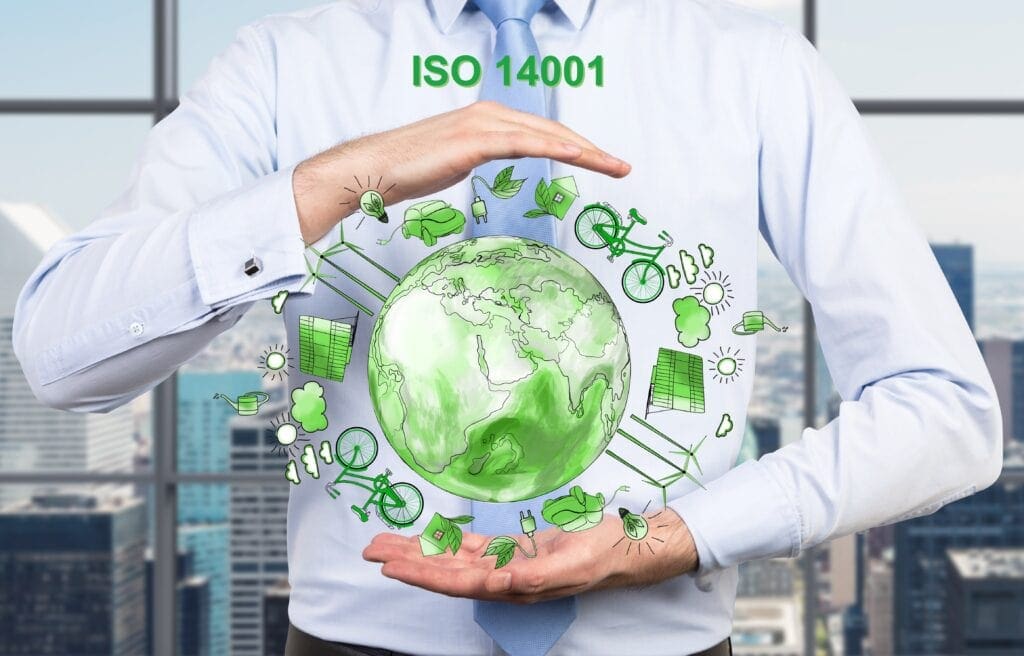 This document provides general guidance for any business to identify environmental aspects and develop ways of managing them. Environmental aspects are elements within business operations, products, or services that may interact with the environment. Examples of environmental aspects can be cleaning agents in water, electricity use, potential for leakage or spill, etc.
These aspects are then effectively analysed for their impacts on air, water, land, natural resources, flora and fauna, etc. and control measures are put in place to mitigate or reduce these impacts.
Using these guidelines, any business can document their environmental aspects and impacts, and use the document to monitor and control any changing environmental conditions within the business.
ISO 14004:2016
Environmental Management Systems – General guidelines on implementation
This guideline is designed to provide advice and practical examples on how to effectively and successfully implement, maintain and improve the Environmental Management System in any business. It cannot, however, be used for regulatory or contractual use.
Elements of the Environmental Management System can be integrated into core business processes, such that monitoring and control of environmental aspects becomes a part of the day to day running of processes. With consistent and effective implementation, a business can enjoy enhanced environmental performance, and achieve its environmental objectives.
ISO 14005:2019
Environmental Management Systems – Guidelines for a flexible approach to phased implementation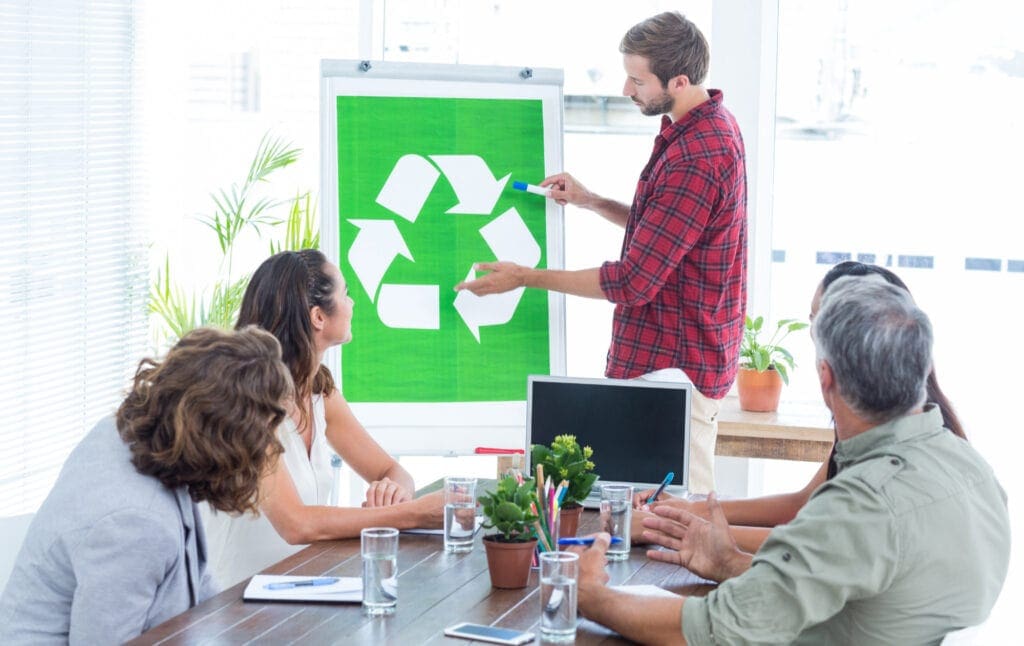 ISO 14005:2019 provides guidelines on how a phased approach can help any business to implement an Environmental Management System at its own pace, by using the different stages involved in each phase. Each phase consists of six consecutive stages.
Having a formalised Environmental Management System in place can be difficult for many small and medium-sized enterprises (SMEs), however using this flexible approach, SMEs can also implement the Environmental Management System at a manageable pace and achieve long-term success and sustainable growth.
A business that has these phases in place can easily monitor the time and resources spent on the Environmental Management System.
ISO 14006:2020
Environmental Management Systems – Guidelines for incorporating ecodesign
ISO 14006:2020 provides recommendations for businesses to develop, document, enforce, sustain, and improve their ecodesign management as part of an Environmental Management System.
Ecodesign entails creating or redesigning goods, services, procedures, or structures with the aim of preventing or controlling impacts to the environment, culture, or economy. Some examples of ecodesign that a business could implement are; having renewable energy heating systems, eco-friendly packaging, and even recyclable goods.
Based on the environmental aspects that a business identifies, these guidelines for incorporating ecodesign can be utilised as controls for the aspects within the processes, products and services.
ISO 14009:2020
Environmental Management Systems – Guidelines for incorporating material circulation in design and development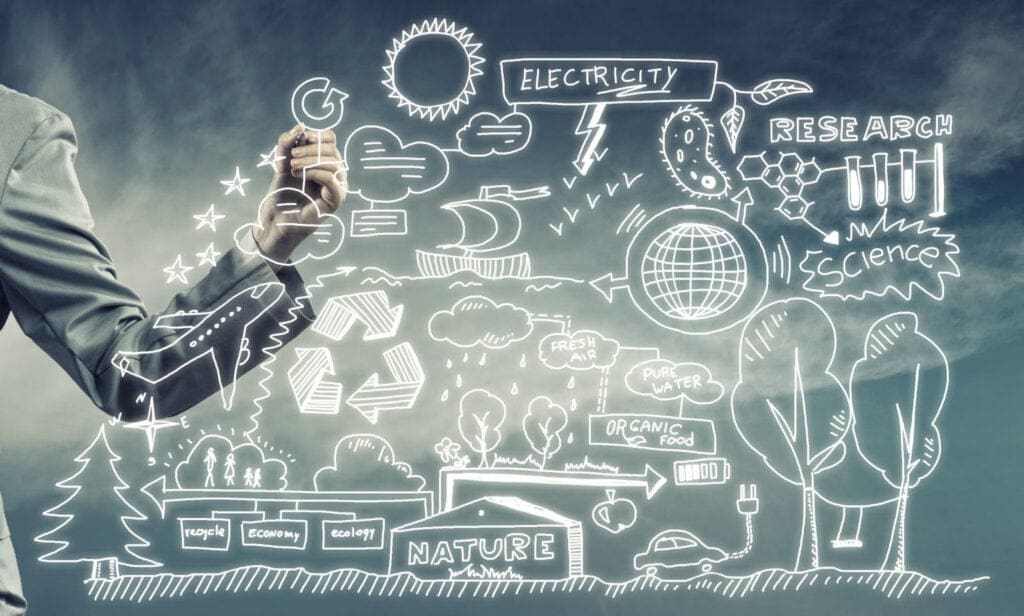 The aim of this guideline is for a business to improve on its material efficiency. ISO 14009:2020 assists a business to take a closer look at its product or services life cycle in relation to the environment. This involves identifying for all business core processes; the materials/equipment used in the inputs and processing, the type and quantities of materials in the products, the product lifetime extension and recovery of the products and/or materials.
Having this information in place will determine implementing measures such as;
Where to from here?
The ISO 14000 Family of Standards has been designed such that the various standards work together towards successful implementation and ongoing management of the Environmental Management System. Once your business has implemented ISO 14001:2015, it's also beneficial to utilise the various standards and guidelines in the ISO 14000 Family so that it is effective for your business and ensures continual improvement.
Aqueline is a Consultant with a background in process engineering and food safety management. She develops customised management systems for our clients, to meet the certification-readiness requirements of ISO 9001, ISO 14001, ISO 45001 and ISO 27001.
All information on this blog site is for informational purposes only. As this information is based on our professional experience, opinion, and knowledge, we make no representations as to the suitability of this information for your individual business circumstances. Especiality Pty Ltd trading as ISO Certification Experts and all related businesses and brands will not be liable for any errors, omissions, legal disputes or any damage arising from its display or use. All information is provided as is, with no warranties and confers no rights.
We will not be responsible for any material that is found at the end of links that we may post on this blog site. The advice, ideas, and strategies should never be used without first assessing your own personal business situation or seeking professional and/or legal advice. Information may also change from time to time to suit industry and business needs, requirements and trends.