How achieving certification to an ISO Standard can help you meet your business goals
Published on: January 27, 2022
With the fresh air of the New Year comes that enthusiastic urge to set a new list of goals to be achieved over the next 12 months. For many businesses, it's also an opportunity to solve once and for all recurring operational problems – even better if in time for the End of the Financial Year in June.
However, as the year starts to roll, these resolutions often get lost – whether for being too ambitious or simply because there's too much going on and you don't have the time to look at them. Creating a plan and a workable map is key to achieving business objectives, but even getting to this strategy step is a task that can easily be left aside. So how, then, can you make sure that you have a concrete and achievable consistent plan to reach your business goals?
Implementing ISO Management Systems could be the solution to keep your organisation's plans on track. It's that extra push to address many of the business objectives and goals for the year in a structured way.
Essentially, the standards' frameworks of policies and processes provides the business with a formal plan to improve operational performance and efficiency, enabling it to achieve goals such as better profit margins and broader market potential.
We understand that implementing the systems and achieving certification to an ISO Standard is often considered an overwhelming task. Still, this blog post is here to prove that, besides meeting a contract requirement or giving you a competitive edge, it can also be a vital tool in achieving your business New Year's resolutions – and what's a better feeling than achieving your goals list?
Business Goal #1: Increase profit margins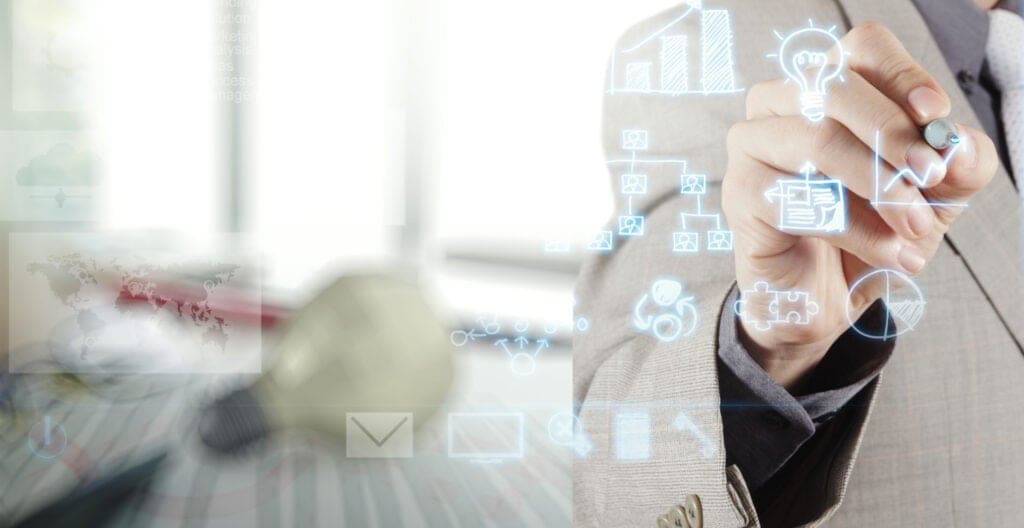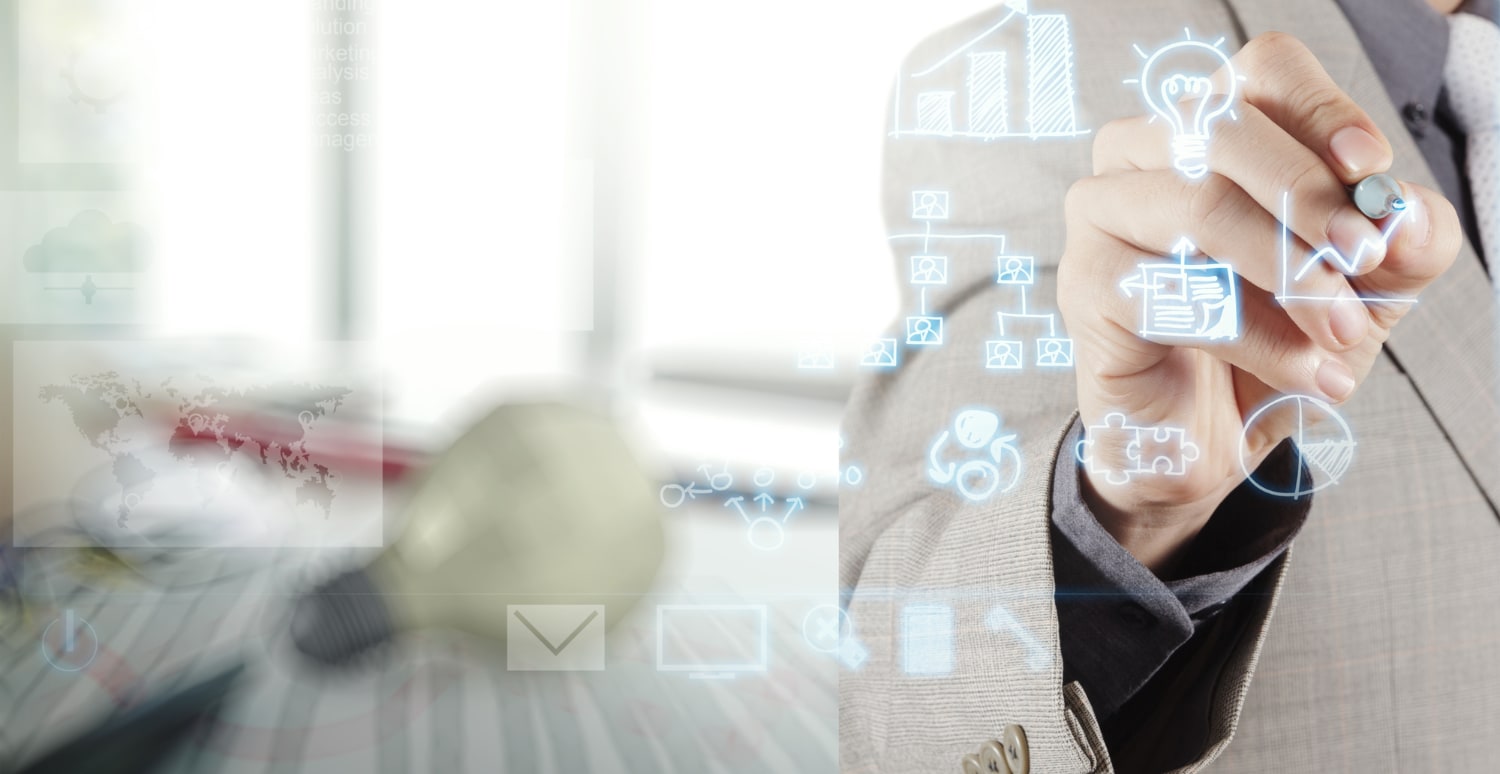 Maybe you're stuck in a bit of a rut – winning projects with the same average value and not managing to break through to the next market level – perhaps you can't understand why you're not able to operate more efficiently and reduce costs, or are having a hard time expanding your customer base to generate more profit. There are many possible scenarios, and implementing a standard such as ISO 9001:2015 Quality Management Systems can help you manage most, if not all, of them.
Being certified to an ISO Standard means that the company works towards improving the efficiency of its processes, minimising risks and costs, and opening doors to more significant projects (such as government tenders or larger contracts). It also reflects on gaining customer trust based on offering products or services backed up by Internationally recognised Standards.
Businesses that maintain a sustained effort in operating through the standards can experience remarkable financial results. As reported by ISO (International Organization for Standardization), case studies consistently show that the contribution of standards to the gross profit of companies ranges between 0.15% and 5% of the annual sales revenues.
For instance, a construction client organisation of ours that's been certified to ISO 9001:2015 (Quality Management), ISO 14001:2015 (Environmental Management) and ISO 45001:2018 (Occupational Health & Safety Management Systems) saw their business double in size in the three years that they've implemented the systems and been certified.
That was as a result of improved process efficiency and project delivery, which enabled them to deliver more and larger projects than previously, with lower error rates and, consequently, improved client satisfaction. The average dollar value of their projects has also increased significantly – around four times what it was three years before the certification.
The bottom line is: meeting the requirements of the ISO Standards fomented and structured a culture for continuous improvement that goes beyond simply checking the audit boxes and literally pays off.
Business Goal #2: Qualify for government tenders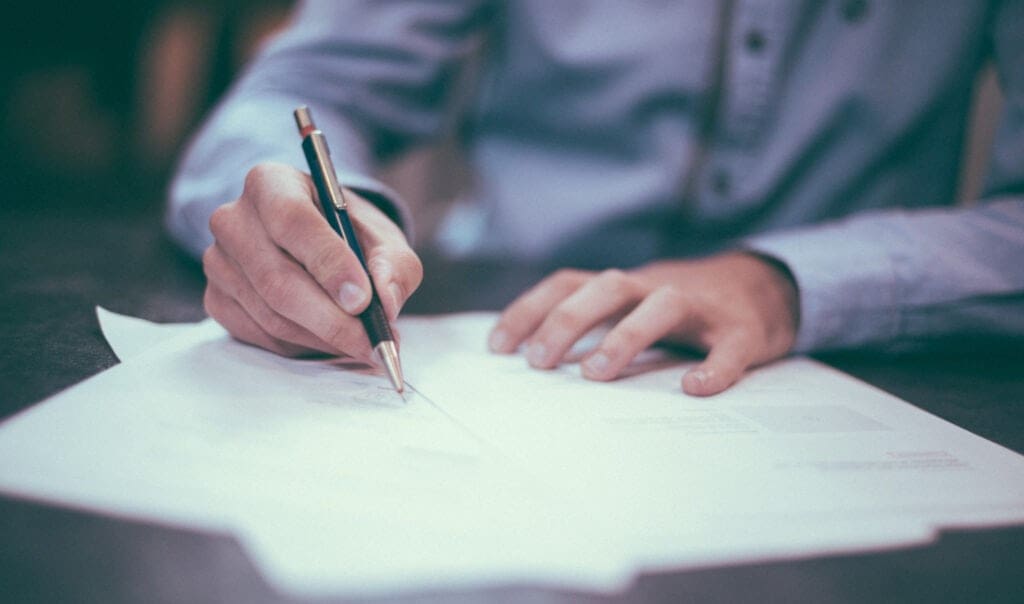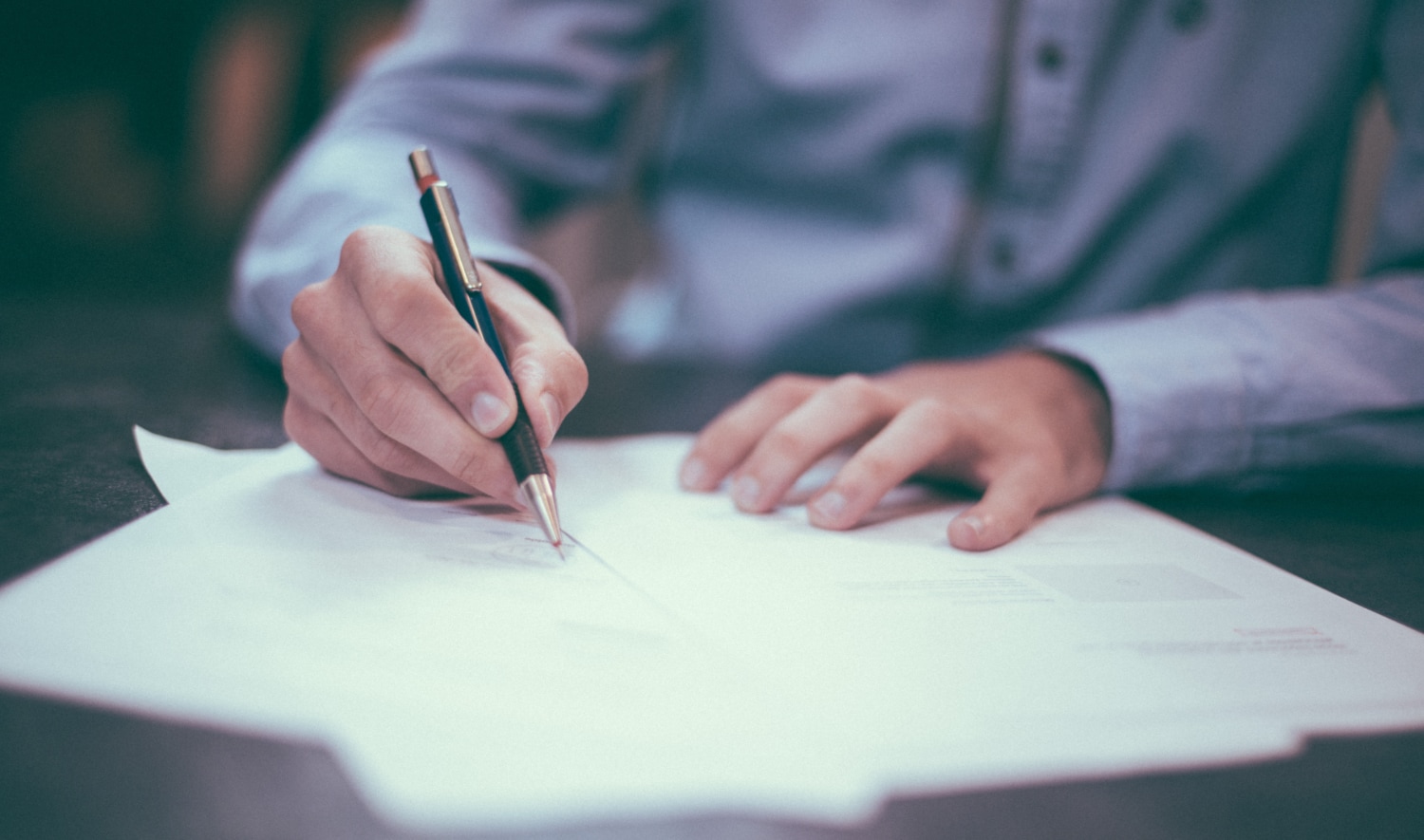 For organisations of all sizes, qualifying for government tenders can be a decisive turning point in growing the business.
In many instances, and most definitely for tenders of higher value, the buyer specifies mandatory requirements to target a specific group of suppliers/contractors, which often include certification to ISO Management Systems Standards. This means that you might meet all the other tender requirements, but without the certification to the ISO Standard(s), you might be disqualified right at the beginning of the tender evaluation process.
If you're aiming to qualify for tenders in 2022, we recommend that you start by analysing the usual mandatory criteria required by the buyers in your industry – checking the current tender list in your state is a good start (for instance, here's an example of one for New South Wales).
Achieving certification to an ISO Management Systems Standard will not only meet this requirement but also possibly help you organise your business documentation and operational systems that will be useful to tick other boxes.
Don't forget that preparing the business to achieve an ISO Management System certification may take any time between three to 12 months (depending on the size and complexity of the business), while the tender submission period is typically 3-6 weeks, so you'll need to plan ahead if you want to be eligible for future tenders.
Download our free "Bid or No Bid Assessment Checklist" and get some great tips on how to decide which tenders to bid on here.
Business Goal #3: Reduce costs and promote planned growth
As case studies have shown, meeting ISO Management Systems Standards helps streamline a company's internal processes, reducing the time needed to perform specific activities in the various business functions, thus reducing waste, lowering procurement costs, and increasing productivity.
As a result of optimising operations, the business will experience less risks and errors daily, like a manufacturing client of ours that significantly reduced costs relating to warranty claims, for example.
Many clients also come to us saying that they feel their documentation is outdated and that this has become a problem as the business keeps evolving. A management system developed to the ISO Standards will help structure the documentation and processes to keep up with the new demands, while providing a framework for continuous improvement. Tools such as the feedback process, issues register, and annual internal audits work as a monitoring cycle that makes you find errors and opportunities for improvement more quickly and address them sooner rather than later.
With improved communication among staff and structured processes, solutions to problems can be put into practice with minimum spending and maximum efficiency. On one side, implementing ISO Management Systems can help you reduce costs; on the other, it gives your business the consistency and structure it needs to grow.
Business Goal #4: Widen market potential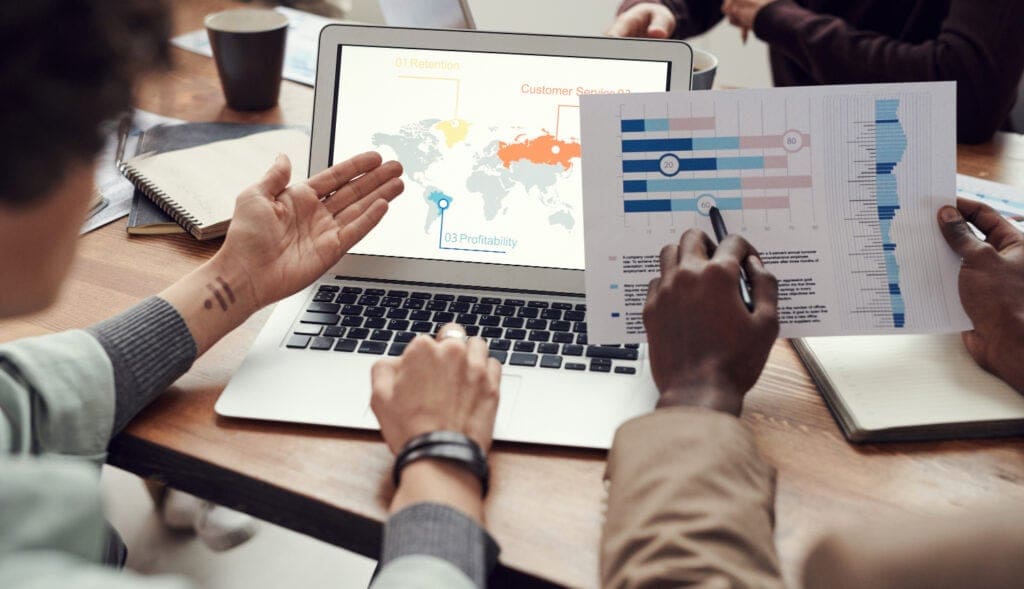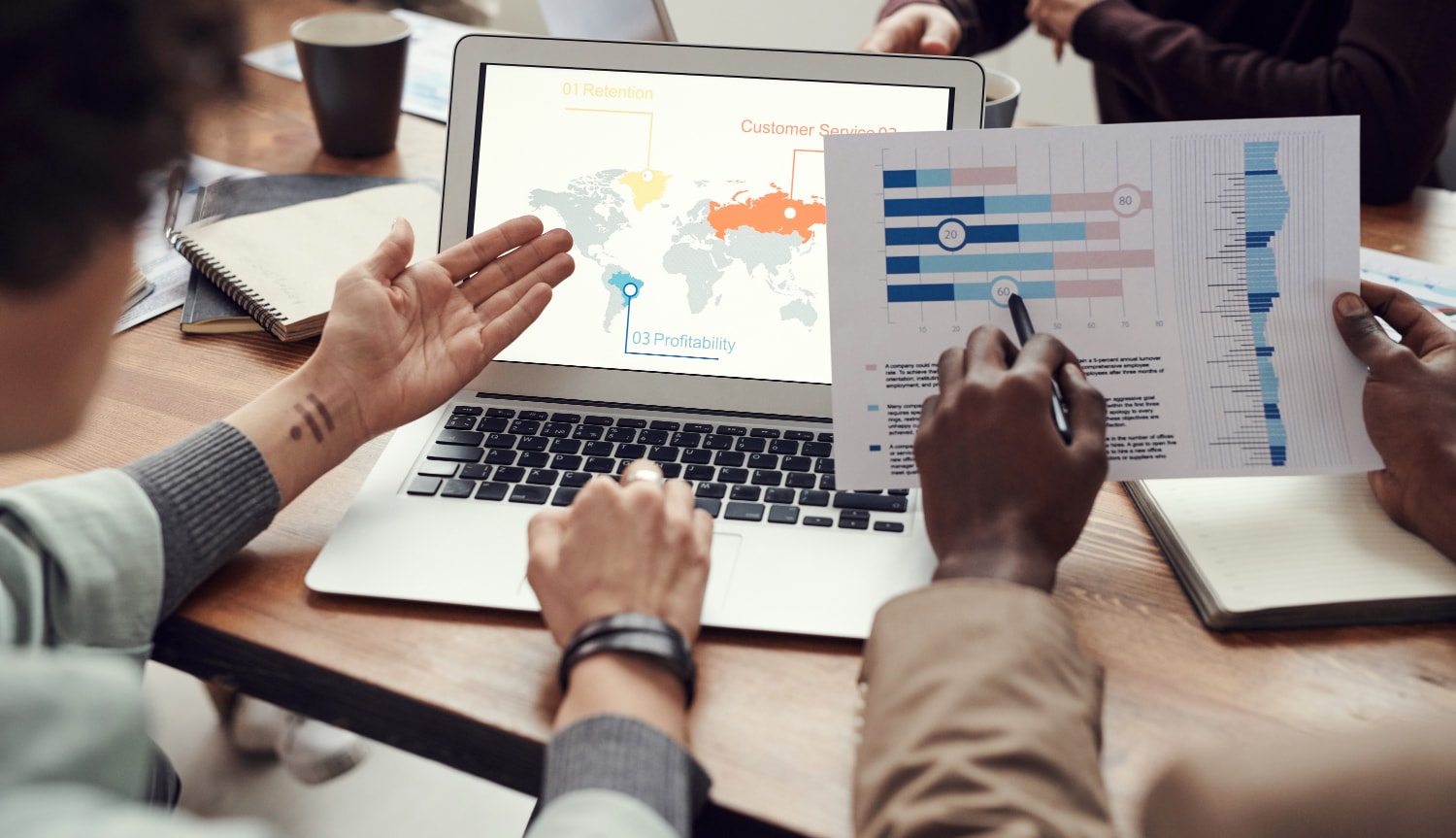 When your business achieves certification to one or more ISO Management Systems Standards, it states to the world that you operate under internationally recognised standards, opening up global marketplaces not previously available and expanding your relationships with suppliers that can further your international market reach.
Even if you don't have the ambition to expand your business globally, the certification to an ISO Standard qualifies you to explore local government tenders as a new market or even join the supply chain of larger companies with bigger ticket contracts.
The certification also proves that your business is serious about customer satisfaction and providing high-quality products and/or services. Hence, customers will be more inclined to engage with you if they know there is an international standard backing up your operations. These happy customers refer to new clients, widening your consumer base and leading to higher profits.
Business Goal #5: Reduce staff turnover
As many industries experience a staff shortage due to COVID-19 implications such as border closures, talent retention has become an even more critical topic when considering keeping your operations running smoothly and competitively.
When you implement an ISO Management Systems Standard, your business – and its employees – benefit from more efficient processes that promote better communication and clarity of roles and responsibilities. Business goals become clear to everyone, connecting managers and employees towards shared objectives.
As a result, companies who achieved certification to an ISO Standard have reported lower turnover rates and improved job satisfaction, worker motivation and better management interaction with employees. The business also benefits from enhanced productivity, directly impacting its profits.
Implementing an ISO Management System, especially to meet the requirements of the ISO 45001:2018 Occupational Health and Safety Standard, is also a statement of how seriously the company takes the wellbeing of the employees. By meeting this ISO Standard's requirements, the business creates a safer workplace by reducing safety risks related to the business operations.
Put simply, achieving certification to an ISO Management System Standard states to the world your commitment not only to financial success but to your employees' wellbeing too. Hence, you'll be retaining qualified workers as well as attracting new talent.
Extra- sustainable growth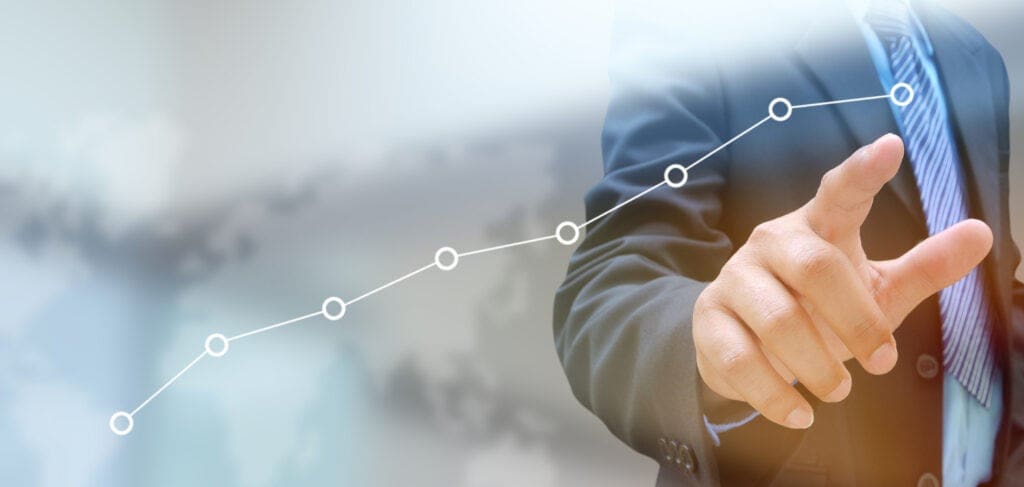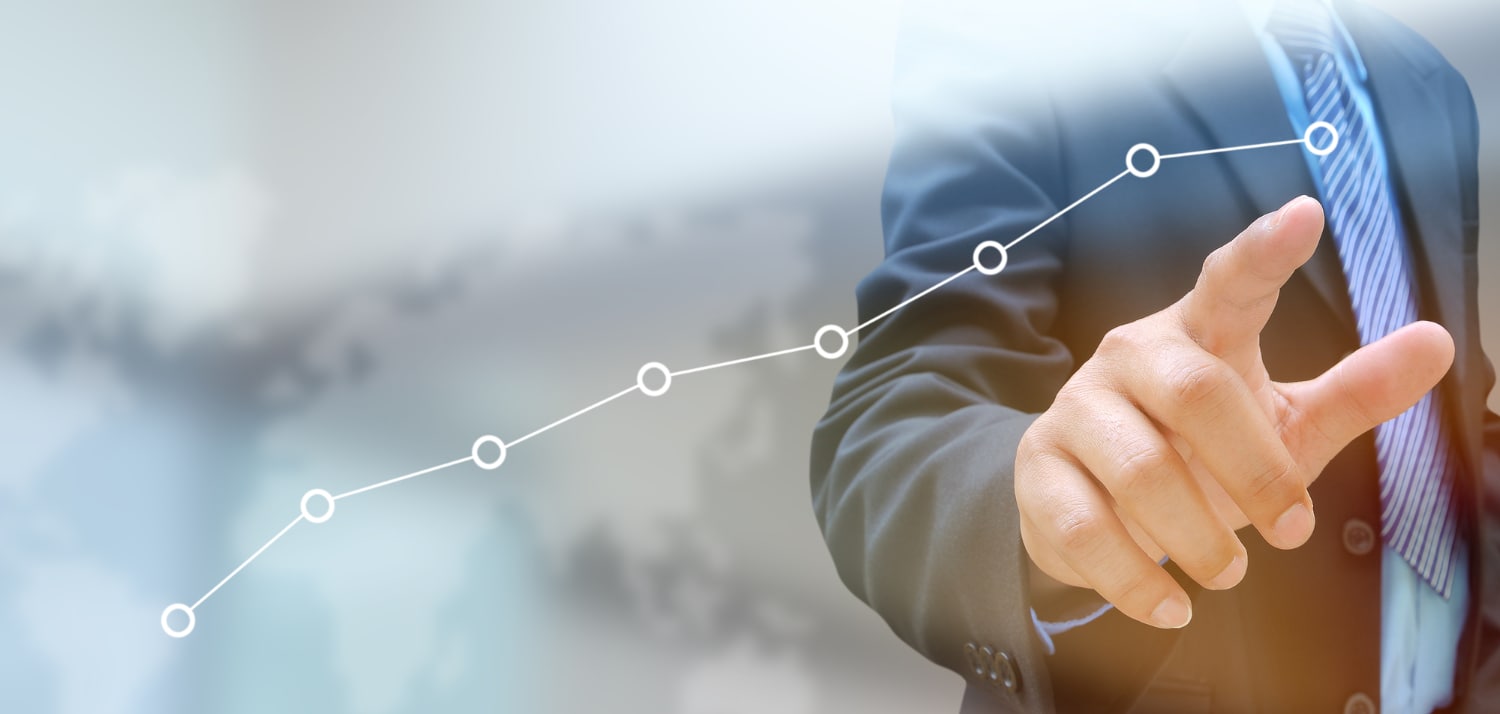 Increasing profit margins, reducing costs, operating more efficiently, widening market potential and working on talent retention are all parts of the equation that leads to an organisation that keeps growing and improving. That's why overarching all these business goals, there's the ultimate one: sustainable growth.
Operating to ISO Management Systems Standards is an investment that will enhance your overall business performance and, most importantly, give you space and structure to grow.
As we often say to our clients, getting certified is not just about hanging the certificate on the wall or adding a stamp to your website. It's an everyday culture that guides how you operate your business. To get to the point of having these processes and systems at the core of the business, it's crucial to think about your company's specific needs and challenges when implementing an ISO Standard.
Andressa is our Digital Marketing specialist, supporting our communication strategy across all channels. She holds an MBA in Digital Management and over ten years of experience in content development for social media, websites and marketing campaigns.
All information on this blog site is for informational purposes only. As this information is based on our professional experience, opinion, and knowledge, we make no representations as to the suitability of this information for your individual business circumstances. Especiality Pty Ltd trading as ISO Certification Experts and all related businesses and brands will not be liable for any errors, omissions, legal disputes or any damage arising from its display or use. All information is provided as is, with no warranties and confers no rights.
We will not be responsible for any material that is found at the end of links that we may post on this blog site. The advice, ideas, and strategies should never be used without first assessing your own personal business situation or seeking professional and/or legal advice. Information may also change from time to time to suit industry and business needs, requirements and trends.