Effective Management Systems Start with Training and Competency
Published on: June 28, 2019
When we first start working with a new client organisation, what we often see is:
A variety of policies, procedures, work instructions, guidelines, templates etc., stored in multiple locations, and across a few different platforms, without any framework to define how they're used and how they add value to the way the business is run, combined with,
Internal audit reports which have just been completed to satisfy the "Internal Audit" section of a management system standard.
Often the individuals responsible for managing the documented information of the business and the nominated Internal Auditors haven't completed any kind of training, and they've just been asked to "Look after the documentation" or "Do an internal audit to show to the external auditor when they visit once a year".
What a lot of management teams don't realise is, if they:
Their Management System and its Internal Audit process transforms into an amazing framework for continually improving each business process – one process at a time!
Implementation – doing it right the first time
When an organisation first decides to set up a more structured framework for their business processes to work more harmoniously, having key members of the Management Team trained as Lead Implementers to an international business framework such as ISO 9001:2015 provides structure, proven management principles and effective control mechanisms to work with.
When key members of the management team are trained as a Lead Implementer in an ISO framework, clarity and a systematic approach will prevail, keeping the project on track, with clear outcomes to work towards.
Internal Auditing – making it effective for continual improvement across the business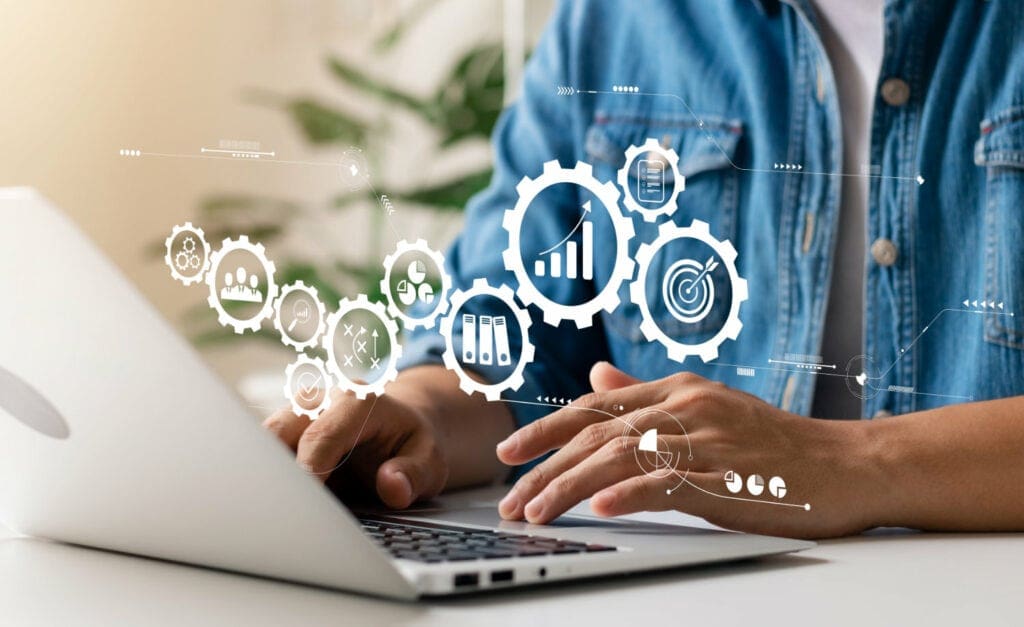 A competent Internal Auditor can assist the Management Team in effecting continual improvement and managing change via focussing the audits on identified areas with issues, and raising "Opportunities for Improvement" for action by the process owners, requiring verification of effectiveness by their managers.
On the flipside, an untrained Internal Management Systems Auditor can do more harm than good in an organisation. If they don't yet have the training and competence to conduct effective internal audits, they could end up identifying what they believe to be issues, which aren't – wasting time and effort in unnecessary investigations, flaring up internal politics, or causing reputational damage across business departments.
Being a management systems auditor isn't just about checking effective application of a business process. There are auditing principles which an untrained internal auditor may not even be aware of, which are crucial to the effectiveness of the audit process itself. These are:
If the auditing principles are not known, and not applied, the audit process itself is flawed and cannot be effective to the benefit of the organisation
Training and Competency is how we can provide our Certification Readiness Guarantee!
We've been in business since 2007 and every client organisation we've taken through a system development project for Certification Readiness has achieved certification first time!
We're so confident we can achieve this consistent result, project after project, that we offer a Certification Readiness Guarantee!
We can offer this because we know that all of our consulting teams are trained and competent to:
Imagine being able to attain that level of certainty with all of your business process outcomes!
What would that look like for your business?
Which type of training for each role in the organisation's management system effectiveness?
Any organisation embarking on a business management system development and/or improvement project will need knowledge and competencies across the following key areas:
As an Australian trusted provider, our eLearning training courses are developed and provided by our educational brand ICExperts Academy, and via our partnership with PECB. Our courses are suitable to organisations of all sizes and industries, as well as individuals. Click here to find out more about our training courses.
Erica is the Managing Director of ISO Certification Experts and ICExperts Academy. She has been helping businesses with their ISO Certification needs for over 20 years. Erica is also a Certified trainer, implementer and auditor for the ISO 9001, ISO 14001, ISO 45001 and ISO 27001 standards. Erica primarily heads up the day-to-day operations of the businesses, and is also a current member of the Standards Australia Committees: QR-008 Quality Systems and ISO 9001 Quality Management Brand Integrity.
All information on this blog site is for informational purposes only. As this information is based on our professional experience, opinion, and knowledge, we make no representations as to the suitability of this information for your individual business circumstances. Especiality Pty Ltd trading as ISO Certification Experts and all related businesses and brands will not be liable for any errors, omissions, legal disputes or any damage arising from its display or use. All information is provided as is, with no warranties and confers no rights.
We will not be responsible for any material that is found at the end of links that we may post on this blog site. The advice, ideas, and strategies should never be used without first assessing your own personal business situation or seeking professional and/or legal advice. Information may also change from time to time to suit industry and business needs, requirements and trends.