5 Things to Consider when Choosing an ISO Management System Consultant
Published on: November 11, 2022
If you're just starting your journey to achieve Certification to an ISO Management System Standard, you may be confused with where to start and how to approach this project. You may have employees who can develop your Management System, or you might realise that you need to engage a Management System Consultant to assist with your certification-readiness.
Developing an effective Management System that meets the requirements of one or more ISO Management System Standards involves a strong skill set and understanding of the chosen ISO Standards in order to achieve a successful and positive outcome. Engaging a Consultant will ensure that your Management System not only meets all the ISO Standard(s) requirements, but also that the process runs smoothly, and the Management System works for your business.
To help businesses with this selection process, the International Organisation for Standardisation (ISO) developed the ISO 10019:2005 Standard, which provides guidelines for selecting an ISO Management System Consultant. While the standard focuses on the selection of Quality Management System Consultants and use of their services, it's also applicable to any other ISO Management System Standards.
This blog provides you with 5 things to consider when selecting an ISO Consultant in accordance with the guidelines of ISO 10019:2005. But first, let's briefly go through how consultants can help your business on your certification-readiness journey.
What does an ISO Management System Consultant do?
ISO Management System Consultants are professionals who assist businesses develop, implement, and maintain a Management System that meets the requirements of one or more ISO Standards. Consultants will assess the organisation's current state and provide advice on the best way forward.
Some benefits that a business can enjoy when engaging a Consultant for their ISO project are:
Note
ISO Management System Consultants cannot issue Accredited Certifications to businesses
. A Certification Body, technically known as an Accredited Conformity Assessment Body, conducts external (aka Third Party) Audits of Businesses' Management Systems in order to issue Certification against the requirements of the chosen Standard(s).
If you want to learn more about Certification Bodies, and how to select the right one for your business
,
click here
.
Now we're on the same page about what a Consultant does, here are 5 things your business should consider when selecting an ISO Management System Consultant to ensure specific needs, expectations and objectives are met:
1. Your Organisation's Needs and Expectations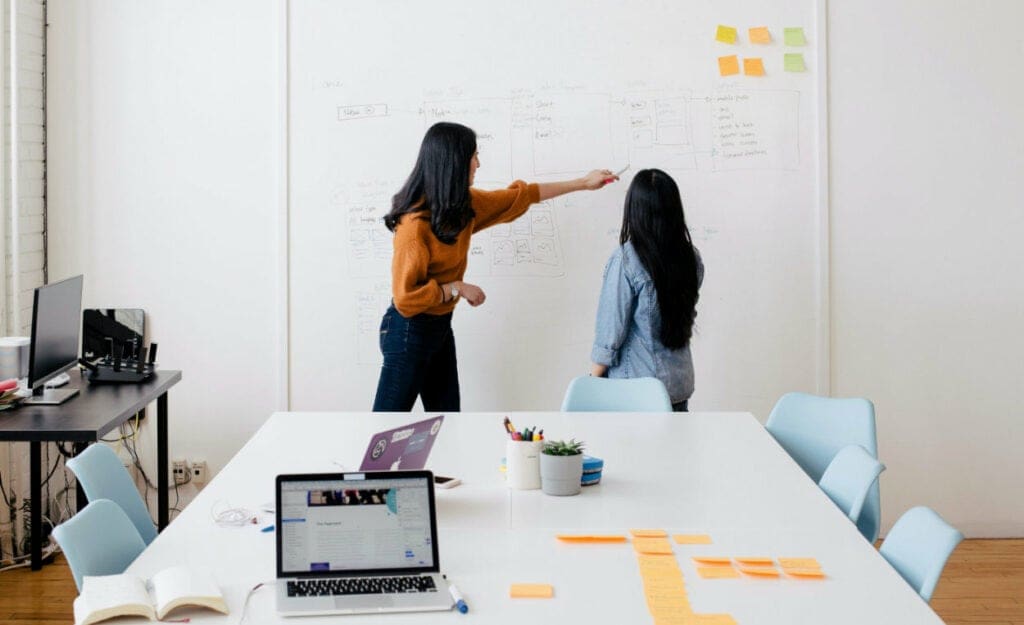 The first thing a business should do when looking for a Consultant is to clearly define their needs and expectations. This is important so you have a clear picture of the role the Consultant will play in your ISO project, and align it with the outcomes the business is hoping to achieve from the Consultant's service.
To do so, start with asking questions like:
These are some of the questions that will help you create a "wish-list" and help serve as a guide for evaluating the Consultant's suitability to help the business achieve their goals and objectives.
It's crucial that top management is involved in the selection process. Leadership support and engagement is a major requirement of the ISO Standards, and ideally it starts with the selection of a Consultant.
2. Competence of the Consultant
Determining if a Consultant has the appropriate competence that is required for your scope of work is vital for the project outcome. A Consultant's competence can be determined by their education, knowledge and skills based primarily on three areas:
Knowledge of the ISO Management System Standard(s). For example, for businesses wanting to achieve certification to ISO 9001:2015, the consultant should be able to fully understand, interpret and apply the requirements of the international standards from the ISO 9000 Family of Standards, which are relevant to the business's scope.
Specific skills that relate to the industry which the business operates in. The Consultant should have general knowledge of relevant regulatory and statutory requirements that are relevant to the business, as well as reasonable knowledge of product, process and organisational requirements that interact with the Management System topic. Competencies such as strategic planning, risk management, and business improvement frameworks are also relevant and should be taken into consideration.
Education related to the consulting services provided. The Consultant should have appropriate education and training in the consulting service offered. For example, if you need a Consultant to assist with Certification Readiness, they should have qualifications in relation to development and implementation of Business Management Systems. The same goes for Internal Audits, where the Consultant should have completed an Auditing training course.
Selecting a Consultant that has the appropriate education, knowledge and skills will give your business more certainty and confidence knowing that your Management System project will be in safe hands.
3. Work Experience
Continuing on from competence, checking the Consultant's work experience and making sure they have the appropriate background for your business' needs is essential. To check that the Consultant has suitable experience, you can check:
Their experience working with the ISO Management System Standard(s) you need;
Their experience with the type of services that your business requires, i.e. management system development for Certification Readiness or Internal Audits;
General practical professional work experience in business and management; and
Their experience working with clients in similar industries as your business.
In addition, you can check reviews and testimonials of the Consultants or their consulting business, as this will ultimately illuminate the outcomes they achieve in their services.
4. Ethical Considerations
When choosing a Consultant, you need to ensure there will be no conflict of interest that relates to the service provided. For example, make sure you're not engaging with consulting work provided by a Conformity Assessment Body (CAB), also known as a Certification Body. CABs are responsible for Auditing a business's Management System and issuing the certification and should not provide consulting services, as they would be auditing the Management System that they helped develop. This means that they would not be providing the impartiality and objectivity required by the internationally-recognised certifications.
Additionally, providing consulting services as a CAB goes against the requirements of ISO 17021-1:2015 Conformity Assessment – Requirements for bodies providing audit and certification of Management Systems. This means that they would not be complying with the ISO Standard that they are obliged to follow as a CAB. Interdependencies between Consultants and CABs are also considered unethical by ISO.
Other ethical considerations to give thought to include the Consultant's ability to declare any conflicts of interest, maintain confidentiality of information, provide realistic cost and timeframe estimates, and also to not offer services where the Consultant doesn't have the necessary competence.
Expert Tip
It's a good idea to check if the consulting business is certified to an ISO Management System Standard, such as ISO 9001:2015 for Quality. This will give you peace of mind knowing that they are working in accordance with internationally recognised best-practice to deliver the best services to their clients. Generally, their Certification badge will be displayed on their website, or you can ask them in your initial contact.
5. Contract for the Consultant's services
Once you've completed your research and decided upon a Consultant, the contract, sometimes referred to as a proposal or agreement, is the final criteria that will need to be considered. Before signing a contract, make sure you read all the details to ensure all important and relevant aspects are covered, such as:
When considering your choices for an ISO Management System Consultant, it's important to look at the bigger picture. Consider the time involved with your Consultant, your trust and confidence in their work, and the value you believe their work will add to your business.
Note
The ISO 10019:2005 Standard highlights the importance of the involvement and commitment of top management when it comes to your ISO project. The success of your Management System shouldn't be only dependent on the Consultants. There also needs to be an effort from the business and its full commitment is fundamental to the success of the project.
ISO projects can be lengthy and demanding, depending on your business' size, complexity, and current status of the Management System. Therefore, choosing the right Consultant for your specific needs will make your time and investment well worth it in the end, resulting in a successful project.
With over 15 years of experience and a 5 Star Google Rating,
our Consulting team can help you achieve and maintain your Certifications to ISO Management System Standards
. Call us now on
1300 614 897
or
book your online FREE strategy session
to find the best way our expert Consultants can help you!
Brooke is the Marketing Coordinator and Content Developer at ISO Certification Experts and ICExperts Academy. She is responsible for all of the communications with our audience, including well-researched content across our website, blogs, social media channels, and email marketing. Her passion revolves around simplifying complex topics, helping prospective clients to make well-informed decisions with ease.
All information on this blog site is for informational purposes only. As this information is based on our professional experience, opinion, and knowledge, we make no representations as to the suitability of this information for your individual business circumstances. Especiality Pty Ltd trading as ISO Certification Experts and all related businesses and brands will not be liable for any errors, omissions, legal disputes or any damage arising from its display or use. All information is provided as is, with no warranties and confers no rights.
We will not be responsible for any material that is found at the end of links that we may post on this blog site. The advice, ideas, and strategies should never be used without first assessing your own personal business situation or seeking professional and/or legal advice. Information may also change from time to time to suit industry and business needs, requirements and trends.