How to facilitate Continual Improvement with Internal Audits
Published on: January 9, 2023
Continual improvement is a cornerstone of all businesses that enjoy long-term success and consistent sustainable growth. Regardless of the industry, businesses that do not explore ways to constantly improve their operations risk facing inefficiencies, noncompliance and financial loss, hindering future growth. The key to continual improvement involves a willingness to review policies, practices, and processes on a regular, real-time basis, and to modify those that prevent growth and success.
Regular and effective Internal Audits can be used as a great tool to promote continual improvement and achieve business excellence. However, before we talk about how internal audits can facilitate continual improvement, let's get you up to speed with what an Internal Audit actually is.
What is an Internal Audit?
An Internal Audit, also commonly called a first-party audit, is a systematic process of collecting and evaluating information about an organisation's own processes. It will assess the effectiveness of the systems in place, and the organisation's overall performance in accordance with set objectives and targets.
It's important to note that if your business is implementing the requirements of an ISO Management System Standard, and/or aiming to achieve and maintain Certification, Internal Audits are a requirement of the ISO Management System Standards. Even if businesses aren't interested in the ISO journey, they can still benefit from effective internal audits.
Businesses can opt to engage an expert external consultant to conduct their internal audits, however, internal audits can also be conducted by someone within the organisation who is trained and deemed competent to do so. We will discuss these options later on in this blog.
While continual improvement is the key benefit being discussed in this blog, some other benefits businesses can expect from internal audits are:
How can Internal Audits work as a tool for Continual Improvement?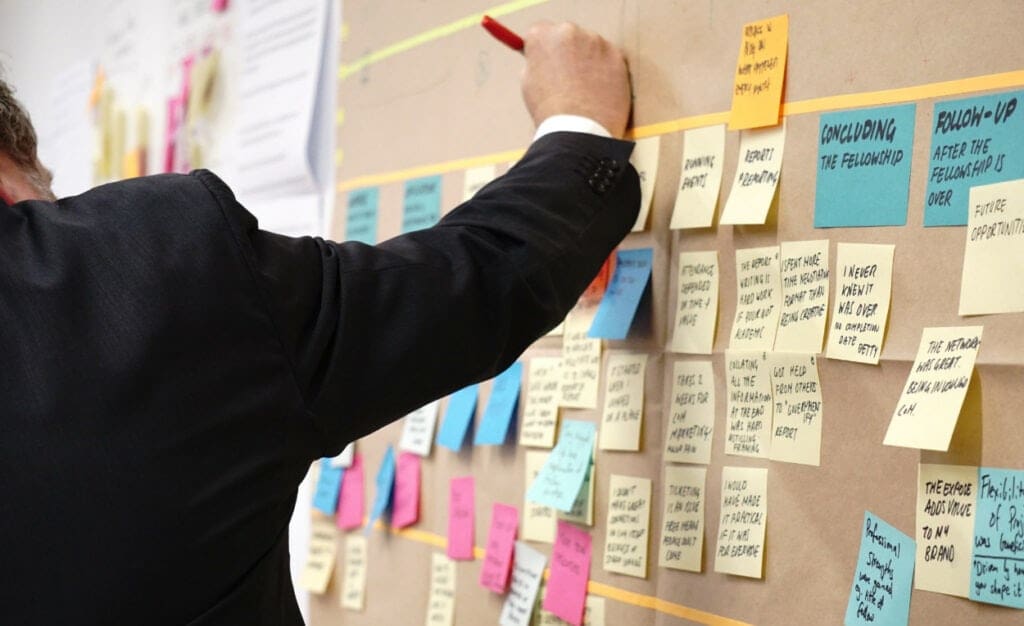 As we previously mentioned, Internal Audits are an essential part of any business management system. In addition to determining whether products, services, systems and processes conform to requirements, Internal Audits are also an important tool for identifying potential future developments and strengths. Thus, using a risk-based Internal Audit framework will support continual improvement, help your business identify gaps, and promote well-guided change and upgrades.
As a core operating principle in the ISO Management System Standards, the Plan-Do-Check-Act (PDCA) cycle is a tool used to drive continual improvement within an organisation. Once a business management system has been developed and implemented, we consider Internal Audits as the "Check" mechanism in the PDCA cycle, where areas for improvements will be identified to "Act" upon. The PDCA cycle should be used as a sustained and embedded way to improve processes, rather than a one-time quick fix, therefore the cycle should be never-ending.
To explain further, Internal Audits can promote continual improvement by helping businesses:
1. Gain objective insights into the business
Most employees have a vested interest in the policies, practices, and processes they implement or carry out in the business. Therefore, it can be difficult for those inside the business to clearly see weaknesses or areas that could be improved. Internal audits provide a great opportunity for a business to continually improve, because it takes an evidence-based, unbiased review of the business operations.
Expert Tip
Engaging an
independent internal auditor
is a great option for businesses to receive an unbiased view of the business operations, and a fresh perspective on its activities. They will bring insights into the businesses culture, policies and processes, providing new opportunities for improvement, which may have previously been oblivious to the business. In addition, a professional and experienced auditor will have extensive knowledge of the ISO Management System Standards and their requirements, as well as confidence in what is required by Certification Bodies during the Certification Audits.
2. Improve process currency and operational efficiency
You may be thinking, why change policies and processes if they're already working? It's not only about if they are or aren't working, it's about how well they are working.
Periodic reviews of policies and processes through an internal audit process will help identify any operational gaps and ensure that business practices are up to date. Identifying and resolving these gaps will subsequently lead to improved operational efficiency and eliminate the double handling of work due to clarity and accuracy. Not only will this help reduce time-wasting activities, but it will also increase productivity within the organisation.
3. Evaluate risks and protect assets
As recommended by the ISO Management System Standards, Internal Audits should take a risk-based approach. This means that businesses will need to evaluate their operations, and define which areas are of higher risk and require more attention. Higher risk areas will need to be audited more frequently, so that issues can be identified early on, and remediation plans can be established if issues occur, to prevent minor issues becoming bigger problems.
4. Win stakeholder trust
An efficient internal audit process will help ensure compliance, including industry requirements, regulations, and any applicable standards. Checking these areas regularly fosters a culture of commitment, continual improvement and growth, leaving a positive impact on your brand reputation, resulting in stakeholder trust. From a business improvement perspective, maintaining clients, partners, and attracting new prospects is critical for the growth of any organisation.
5. Setting time aside for business improvements
Time escapes us, and you don't realise how long it has been since you have stepped back to look at what systems are in place in your business. It may not seem like a priority because things are working well, and we all get so busy, but it's important to check if the systems are still current, effective, or can be improved.
With a well-planned Internal Audit schedule, businesses will have that "extra push" to put aside time to review their business management system that would have otherwise been postponed. In most businesses, if it wasn't for regular Internal Audits, required updates and improvements could be easily missed in the day-to-day operations.
We know it can still be hard to commit the time, so engaging with an external consultant to manage your Internal Audit program is a great option to ensure commitment and efficiency. External consultants will help you keep accountable, and make sure that Internal audits are conducted effectively so they don't result in a time-wasting activity.
How often should Internal Audits be conducted?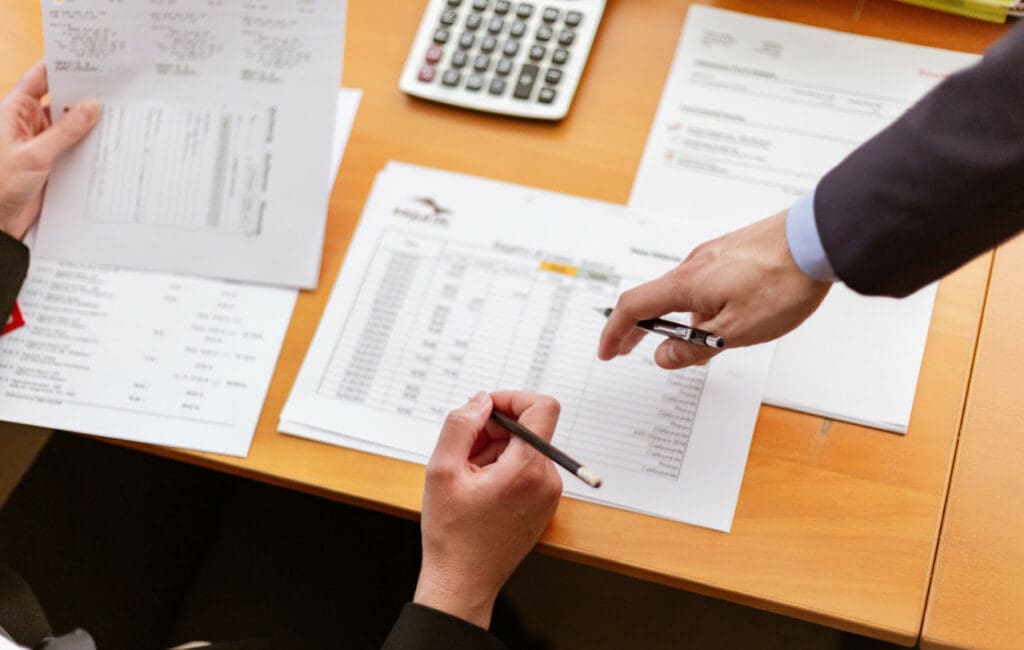 Internal Audits are not a one and done tool. The ISO Management System Standards require that Internal Audits are scheduled at planned intervals. While they do not specify a frequency, we recommend that, to begin with, all areas of the business are audited at least once a year. Then it is important to establish a frequency that is right for your business, and also according to risk factors. For example, some low risk areas can be reviewed less often than high risk departments.
We understand that planning and conducting Internal Audits periodically can be challenging, especially if the business doesn't have a committed or competent team of auditors. At ISO Certification Experts, we are qualified and experienced consultants who can manage your Internal Audit program, from planning the schedule to actually conducting your Internal Audits, reviewing items raised, providing recommendations, and planning the action items on your behalf. All to facilitate continual improvement and meet the requirements of your chosen ISO Management System Standards on an ongoing basis, so your employees can focus on their main role and responsibilities.
Andressa (alias Andy) is the General Manager of ISO Certification Experts and ICExperts Academy, heading our Marketing department and coordinating the internal improvement initiatives and projects. With an MBA in Project Management, and over 10 years of experience in customer service and project management across many industries, she brings valuable knowledge to the business and our operations. Alongside her professional expertise, Andressa holds a genuine passion for sustainability and the environment.
All information on this blog site is for informational purposes only. As this information is based on our professional experience, opinion, and knowledge, we make no representations as to the suitability of this information for your individual business circumstances. Especiality Pty Ltd trading as ISO Certification Experts and all related businesses and brands will not be liable for any errors, omissions, legal disputes or any damage arising from its display or use. All information is provided as is, with no warranties and confers no rights.
We will not be responsible for any material that is found at the end of links that we may post on this blog site. The advice, ideas, and strategies should never be used without first assessing your own personal business situation or seeking professional and/or legal advice. Information may also change from time to time to suit industry and business needs, requirements and trends.