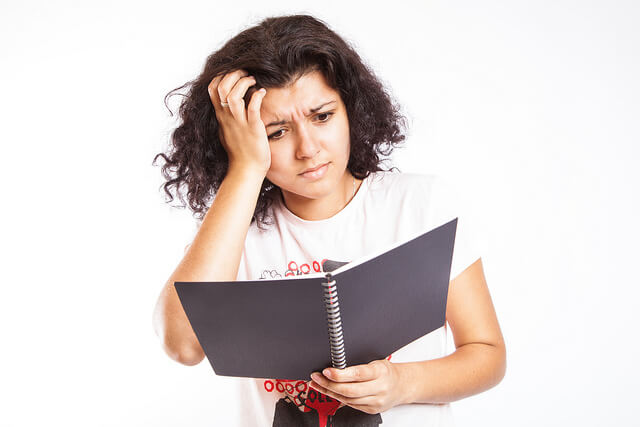 In short, this article will help you to understand the value that an ISO certification adds to your business, and also provide you with a free guide, where we share the process we've used to help hundreds of businesses to systemise their business, achieving certification, saving them time and increasing their profits.
Is this the first time you've read about ISO? Have you ever imagined that your business would need or want an ISO certification? Have you ever really understood what it is, its value, and how to get it?
If you have ever tried to have a glance at it, you have probably felt overwhelmed with lots of confusing and technical information you found online, right?
So, to start with a simple and brief explanation, having an ISO certification means that your business meets international management standards, and assures customers that you'll provide them with high quality products and services.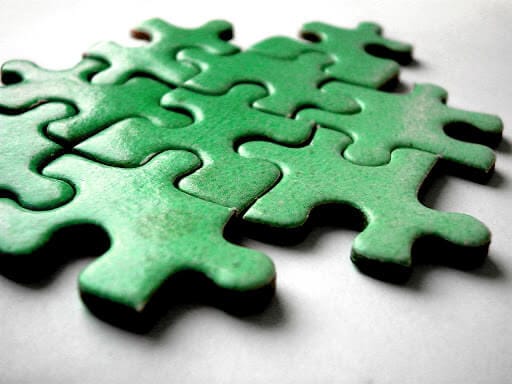 Understanding what ISO certification is, and how to get it, is challenging, but let's take one thing at a time.
First of all, we have to understand that ISO is an independent International Organization for Standardization that develops relevant international standards for businesses.
Those standards are basically sets of requirements for businesses to comply with in order to achieve the intended certification, mostly regarding the business' Management System and operational procedures.
In case you are not familiar with the "Management System" term, it is just a set of tools and documentation for strategic planning and implementation of policies, practices, guidelines, processes and procedures that are used in the development and execution of business plans and management.

Okay, but why be ISO certified?
Being ISO certified adds value to your business. Although it looks overwhelming, having an ISO certification can be quite rewarding as your business will benefit by:
Improving your business image and credibility


An ISO certification adds credibility to your business by demonstrating your business worth through your commitment in meeting the expectations and needs of your customers, resulting in stakeholders' confidence.
Saving costs by improving processes


By implementing efficient processes and optimising operations your business will minimise risks and errors, improve communication, and reduce waste of time and resources. By meeting the Management System Standards your business will improve control over processes, increasing efficien

cy and efficacy, and

engaging in continuous improvement processes for sustainable growth.
Keeping high levels of customer satisfaction


Consistently delivering high-quality products and services to improve customer's satisfaction and retention.
Having access to international markets


Meeting international standards means you can widen your market potential and seek new opportunities and deals around the globe as you demonstrate that your business is a trustful business for international trade.
There are many driving forces for a business to pursue an ISO certification. Some of the main reasons to get ISO Certified are:
Government or legal requirement;
Client, contract, and/or industry regulatory requirement; and/or
Business Improvement by achieving the benefits listed above.
If you want a certification you'll need to conform with all requirements of your chosen ISO management standard. If you don't want to be certified, you still can get value by following the requirements, as they can help your business to improve processes, leadership, quality and management.

How to get your ISO certification
We now understand what ISO is, what it means to be ISO certified, and the value it adds to your business. So let's have a quick look at how to achieve the certification.
First off, you need to identify which certification(s) is the right one for your business needs. There are many different standards to be certified to, each of them for different purposes and outcomes.
If your need for an ISO certification comes from a requirement from your industry, regulatory body, tender or client, it's easy: Just confirm with them the specific standard you need to be certified to.
If you want a certification for any other reason, such as business improvement, you have to analyse the different standards available in order to identify the most suitable and beneficial for your business, based on your objectives and business goals.

Identifying the ISO Standard(s) your business needs
There are more than 21000 ISO Standards available, each of them addressing different aspects or challenges that affect companies and organisations. Some of the most popular and recognised Management System Standards are: ISO 9001, ISO 14001, ISO 27001 and ISO 45001.
Let's focus on those standards for now, and get to know briefly what each one stands for:


ISO 9001:2015 Quality Management Systems

is the most popular certification. This standard is about setting quality management principles such as strong customer focus, motivation, process approach and continual improvement, to deliver a high standard quality of products and services.
ISO 27001:2013 Information Security Management Systems

helps businesses to keep information assets secure by safely managing financial information, intellectual property, employee details and information entrusted to you by third parties.
ISO 45001 Occupational Health and Safety Management Systems

is a set of requirements to create better and safer working conditions by improving employee safety and reducing workplace risks.
ISO 14001:2015 Environmental Management Systems

is related to environmental management. The aim of this standard is to help organisations minimise their impact on the environment by complying with applicable laws, regulations and other environmental requirements.
It looks like a lot of information, but don't worry, we're here to help. Consultancy experts like us are qualified and experienced in helping businesses to develop their Management Systems and get ready for certification.
Chat with our ISO Certified experts via email or on 1300 614 007, and we will find the best approach for your needs.

Getting an ISO certification
Once you determine which standard(s) your business needs, you can start the process to achieving certification. Breaking that down, there are two main parts in the whole process:
1. Preparation
Here is where you have to follow the ISO Standard requirements in order to prepare all the necessary documentation for your business management system, and operations running according to it. Then, you need to find an Accredited Conformity Assessment Body (CAB) – the organisation(s) accredited to issue the internationally recognised ISO certificates.
We call this process the "Certification Readiness Process" – for more information about this you can have a look at the ISO Certification Readiness Process.
For this process, you have two alternatives. You can do it by yourself, assigning people within your team, or hiring people to prepare your documentation and manage it. Or you can hire an external consultant, like us, to help you during this process by managing the entire process from start to finish, and ongoing.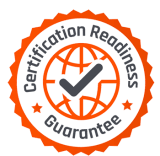 Going through this preparation is not an easy path due to the overload of information. Also, the lack of experience could make you focus time and effort on things that don't contribute significantly to the overall preparation. But, if you decide to engage with an expert consultant, chances are that you will achieve the certification in the first attempt, saving you time and money, and making this process easier and less stressful for your business.
2. Audit
The second part is conducted by an Accredited Conformity Assessment Body. This process consists of two audits. The first is where the auditor will check your documentation and its conformance with the requirements of the standard(s). The second audit is where the auditor verifies the application of the business system to your daily operations. If everything is conforming and according to the requirements, you will achieve the certification.
If you have an external consultant helping you through the process, this person can be with you during the audits to guarantee all the issues and non-conformances raised by the auditor are noted and addressed.
ISO certificates are issued for 3 years, needing surveillance audits once a year to check if your processes and systems are still running according to plan.

Conclusion
Now that you know what an ISO certification is, its benefits and how to get ISO Certified, let's talk about how you can get started on your certification readiness process today!
At ISO Certification Experts we are specialists in assisting companies to get their ISO certification. Our team of management consultants are experts in developing management systems efficiently, and are passionate about helping businesses to improve and achieve their certifications.  
If you want to know more about ISO certification readiness, we have published a free ebook you can download here, or give us a call on 1300 614 007 to see how we could work together.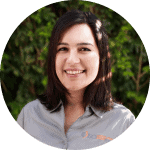 Andressa supports all of our Client and Internal Projects and keeps us on track. She holds an MBA in Project Management and has more than 10 years' experience in customer service and in the interior design industry. She's also passionate about sustainability and the environment.